Are you searching for wireless neckbands under Rs 2500? It could be a challenging task as most of the market shrinks within 2K rupees only. However, we have still managed to find the best wireless neckband which will give you even more value than 2000 Rupees. We have tested all these neckbands and used them personally for days. After a week of use, we are presenting the list of Best Bluetooth Neckband Earphones under 2500 in India 2023.
As most of the neckband market finishes their products up to 2K rupees, Some premium brands still fight to provide you with the best sound, build quality, durability, and most importantly, brand value and customer support.
What are the Top 5 Best Bluetooth Neckband Earphones under 2500 in 2023 (2.5k INR)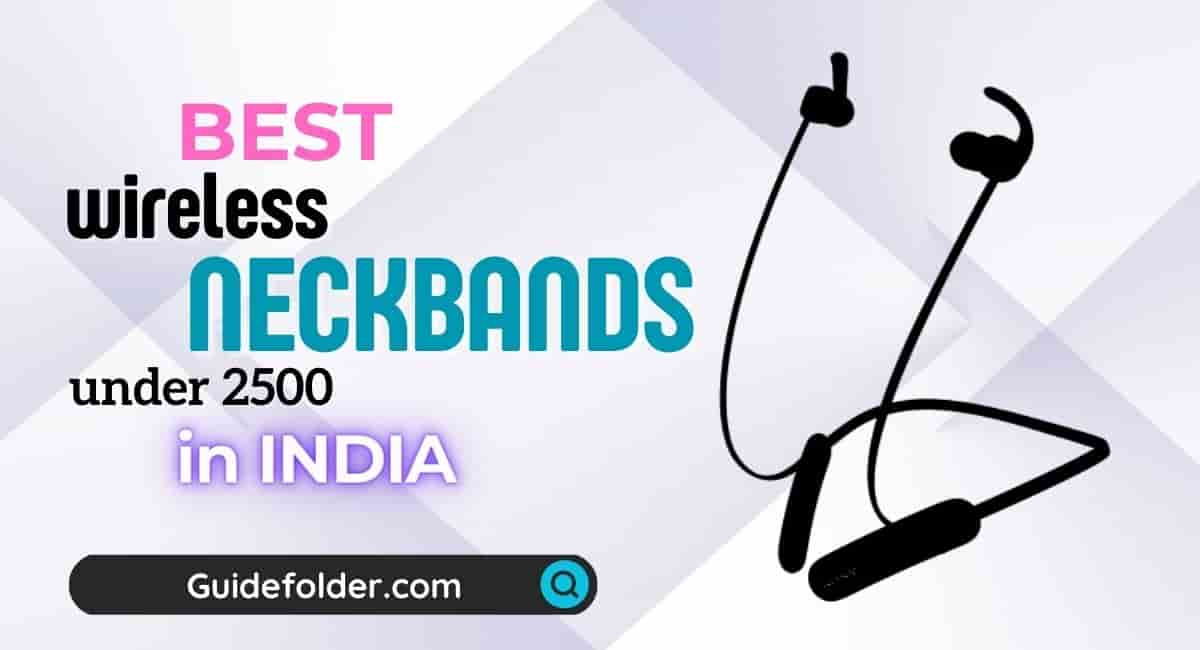 The Indian earphone market has a lateral entry from Oneplus, they call it Bullets wireless Z2. The overall package of beauty, sound, battery, and quality will amaze you for sure. It is overall better than all its competitors in the price range of Rs 2000. If you love an Indian fully loaded bass song, you would definitely love it.
OnePlus Bullets wireless Z2 Specifications
| | |
| --- | --- |
| Neckband Earphone Type | in-Ear |
| Weight | 26.65g |
| Driver Size | 12.4mm |
| Frequency Response Range | 20Hz – 20,000KHz |
| Driver Sensitivity | 114±[email protected] 109±[email protected] |
| Codec | Supports AAC and SBC |
| Maximum Sound Pressure Level | 102 dB |
| Impedance | 32Ω |
| Bluetooth Version | v5.0 |
| Bluetooth Range | 10 meter |
| Battery charge method | USB Type-C |
| Battery Capacity | 220mAh |
| Battery Life | Up to 30 Hours (50% volume) |
| Fast Charge (ASAP) | 10 mins for 20 Hours |
| Magnetic Control | Yes |
| Smart Assistance | Yes |
| Warranty | 1 Year |
Build & Design
In terms of construction quality, we discovered that the 26.5g OnePlus Bullets Wireless Z2 Neckband earphone is made of soft silicone and is extremely lightweight. The neckband can be bent without causing any harm. Because of the soft silicone composition, you can wear this neckband around your neck for as long as you like without it hurting or causing rashes. The neckband earpiece contains a magnetic metal body that makes it possible to turn the neckband earphones on and off by allowing the magnetic earpieces to attach to one another. The OnePlus Bullets Z2 is water and sweat resistant and has an IP55 rating.
Connectivity
The OnePlus Bullets wireless Z2's connectivity area passed our tests, and we discovered that Bluetooth 5.0 is compatible and has a 10-meter range. It contains a USB type C port for charging, which you can find on all audio equipment. The 94ms latency is a good part of typical gaming to keep the mood light while having fun.
Sound & Call Quality
This was apparent in the OnePlus Bullets Z2 Neckbands' audio component. Its 12.4mm audio driver size, which is superior to the 9.2mm audio driver size of its predecessor, the OnePlus Bullets Z Neckband, gives it the best possible BASS experience. The microphone is positioned on the left side of the neckband, providing the ideal calling experience. While AI Noise cancellation lowers background noise, it does not have ANC. Compared to the OnePlus Bullets Z Neckband's previous iteration, it boasts superior sound quality, bass, and volume.
Battery & Charging Performance
The 220mAh battery of the OnePlus Bullets Z2 can be fully charged in 30 minutes and can support 30 hours of playing. The main aspect of this neckband is its quick charging capability, which allows for 20 hours of playback time in just 10 minutes. When you need it, it is quite helpful in a short amount of time. In terms of battery life and charging, the OnePlus Z2 beat the OnePlus Z.
You must check out the OnePlus Bullets wireless Z2 vs Z comparison guide.
Price Variations
The maximum price ever seen for OnePlus Bullets Z2 is Rs 1999/- while the minimum price is Rs 1890/-. It is best to buy for under Rs 2000/–.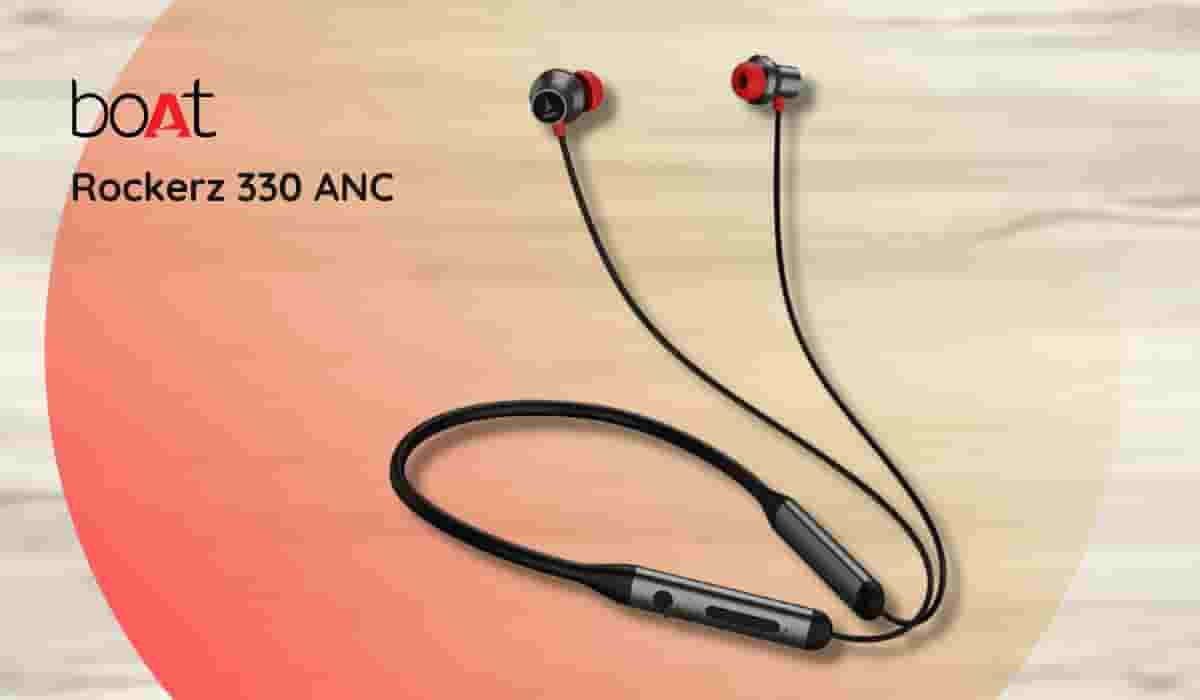 Build Quality: Although the neckband is from the boAt brands, It shares so many features. Available on different E-commerce platforms. Despite having a plastic body, the earbud has a metal-like feel. Its magnetic earbuds are another positive aspect of the boat's brand. The earphones' side wire is of decent quality and isn't overly thick. Its IPX4 neckband protects against water and perspiration damage.
Sound Quality: With a 13mm driver, the bass sound quality is strong for the price. Additionally, you can turn on the bass-improving Crystal Bionic Sound Mode if you want to hear more bass. A dedicated microphone and ENx Tech are features of the boat rockerz 330 ANC. The ANC eliminates 80–90% of the ambient noise. The sound quality becomes improved as more features are added. The boat introduces Crystal Bionic Sound Mode by DIRAC Opteo to elevate the musical experience.
Battery & Charging: In normal mode, the boAt Rockerz 330 ANC offers 24 hours of playback time. It offers an ASAP charge that provides 5 hours of playback time in just 10 minutes of charging and can be fully charged in just 1.5 hours.
Specs check
Price variations: The highest price ever seen for boAt Rockerz 330ANC is INR 1999/- while the lowest price is INR 1499/-. The neckband is worth buying for/under INR 2500/-.
Related | boAt Rockerz 330 ANC vs 330 Pro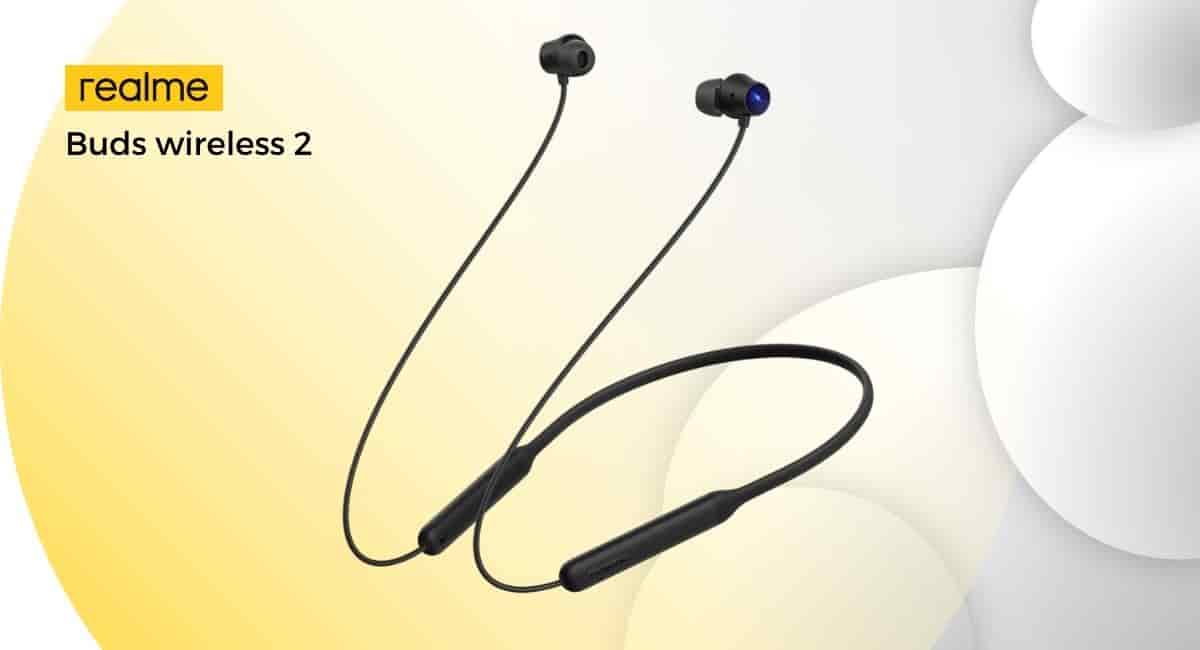 Build Quality: The build quality is fairly acceptable for the price. The earphones are straightforward and offer a dual glossy/matte appearance. In addition to the USB-C charging port, there are four buttons. The earbuds provide a secure and comfortable it inside the ear. The gadget may be turned on by simply separating the earbuds from one another. The buds are also rated IPX5 for protection against sweat and water.
Sound Quality: The Realme Buds Wireless 2 has an enhanced bass and enhanced high sound profile. Due to the amplified highs, there is also a fair amount of sibilance and shrillness. Moving on to microphone functionality, the Realme Buds Wireless 2 Vocplus AI Noise Cancellation for calls uses artificial intelligence to intelligently cancel out background noise during calls.
Battery & Charging: According to Realme, the Realme Buds Wireless 2 has a battery life of 18 hours with ANC turned on and 22 hours with ANC off (at 50% volume). In our battery life test, we pushed the earbuds through their paces, and we're happy to report that they performed admirably. The earbuds offered 17 hours and 5 minutes of runtime at 70% volume with ANC.
Specs check
Price variations: The highest price ever seen for realme Buds Wireless 2 is INR 2499/- while the lowest price is INR 1899/-. The neckband is worth buying for/under INR 2500/-.
Related | Best Wireless Neckband Earphones Under 2000 Rupees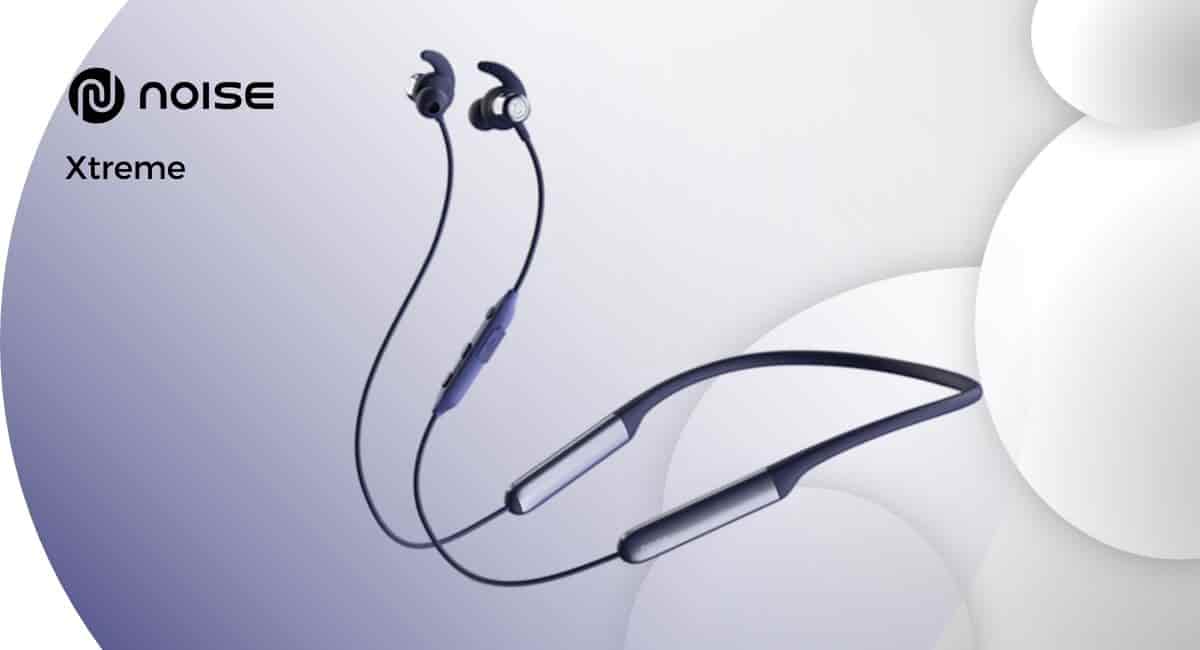 Sound Quality: The 10 mm audio drivers in each earbud provide good volume. You won't experience constant distraction. The treble is also good, and the vocals are clear and sharp. You will experience a paunchy and enveloping bass effect thanks to the strong bass as well. With this neckband, listening to music is on a whole new level. The calling experience of Noise Xtreme is too good as it features Environmental Noise Reduction.
Battery & Charging: One of this neckband's standout characteristics is the battery backup. The manufacturer promised 100 hours of playtime on a single charge, which is wonderful, but in my opinion, you can easily get 80 to 90 hours of playtime. Moreover, it offers quick charging; 20 hours of gameplay may be obtained with a 10-minute charge.
Specs check
Price variations: The highest price ever seen for Noise Xtreme is INR 1999/- while the lowest price is INR 1499/-. The neckband is worth buying for/under INR 2000/-.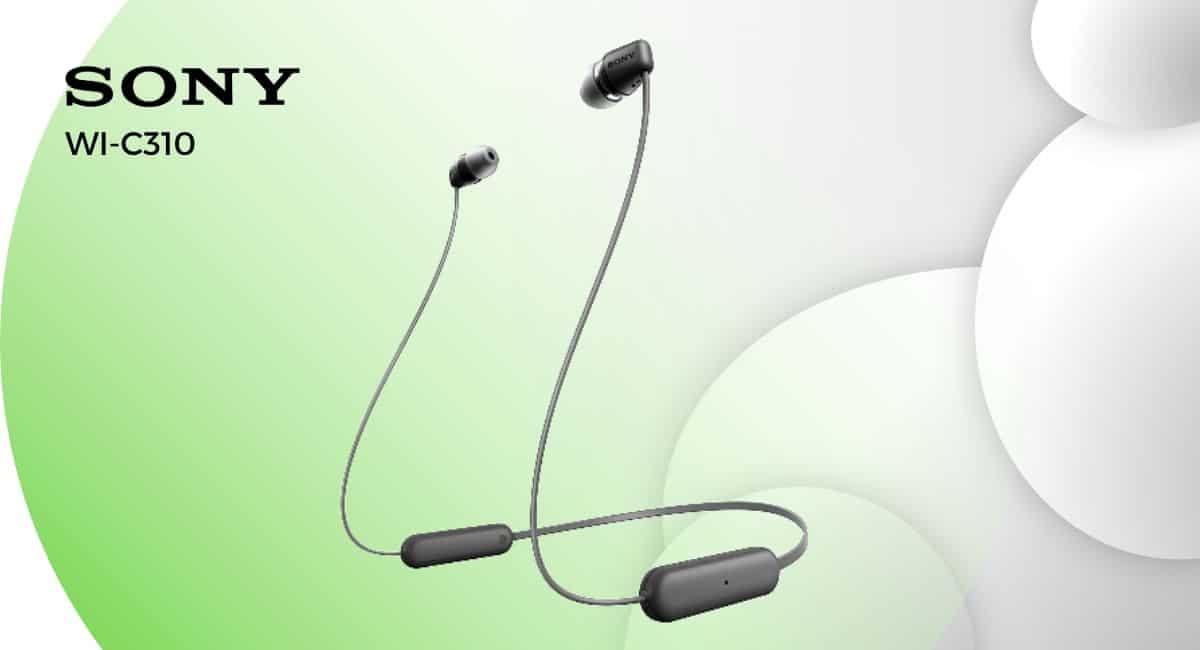 Build Quality: Sony WI-C310 are comfortable headphones for in-ears. Easy to fold into a more compact format and will fit in most pockets or a bag. Unfortunately, they don't come with a case to protect them when you're on the move. The two modules feel like they're made from thin plastic and are relatively fragile. Sorry for the water resistance!
Sound Quality: The Sony WI-C310 performs excellently in the bass department. The response then becomes overemphasized in the high bass, giving the sound a bit of boominess and muddiness. It may lack a bit of the thump and rumble typical to bass-heavy genres. Check out the remarkably similar Sony WI-XB400 if you prefer a bass sound. The isolation performance won't make them suitable for commuting.
Battery & Charging: The WI-battery C310's life, which we calculated to be roughly 17 hours, is respectable and will last you a full workday without any issues. They do, however, take a little while to charge, taking a little under three hours. Be sure to turn them off when you're not using them because they lack any power-saving capabilities.
Specs check
Price variations: The highest price ever seen for Sony WI-C310 is INR 2990/while the lowest price is INR 1699/-. The neckband is worth buying for/under INR 2500/-.
Final Verdict
Undoubtedly boAt Rockerz 330ANC and realme Buds wireless 2 are the Best Bluetooth Neckband Earphones under 2500 in India in 2023. These are the neckbands worth buying if you are looking for ANC with Ambient mode. While boAt Rockerz 330ANC and the twin are already winners in the race of neckbands under 2000 and 2500 Rupees.
However, if you can compromise a little with Noise cancellation, There is a fantastic neckband under 2K available with premium features. It is the OnePlus Bullets wireless Z2 The battery life, Sound quality, fast charging, and
Connectivity features with low latency mode, are perfect for movies. And this is the reason why it is on top.
Both neckbands are most valuable according to their value. However, if you want something more valuable in terms of brand value, The next neckband is the last option under this price range, as this price range is not suitable for neckbands.
The third neckband could be Sony WI-C310 if you want something premium in terms of quality and durability. The design is so sleek and lightweight enough for your comfort. The comfort is even better than the top 2 neckbands. It is so lightweight that you can wear it and you will forget if you still have these. The same goes for the sound quality. The quality is at its peak however due to a lack of features, it is #3.
We have also covered the BT Neckband for under 1500 Rupees and the for under 2000 Rupees budget.