Do you think your headphone is older now and need to buy a new one loaded with new features and fits in the latest trends? We got a fresh new launch from boAt this time. Presenting boAt Rockerz 425 wireless headphones Review.
boAt is a well-known brand for audio devices in India and keeps launching their latest products for different needs. To overtake the market it keeps introducing new features in a very short range of time. Hence the older products lack the new features. In this article, we will talk about all the new features in boAt Rockerz 425 has and its worth with an honest review.
boAt Rockerz 425 wireless headphones Review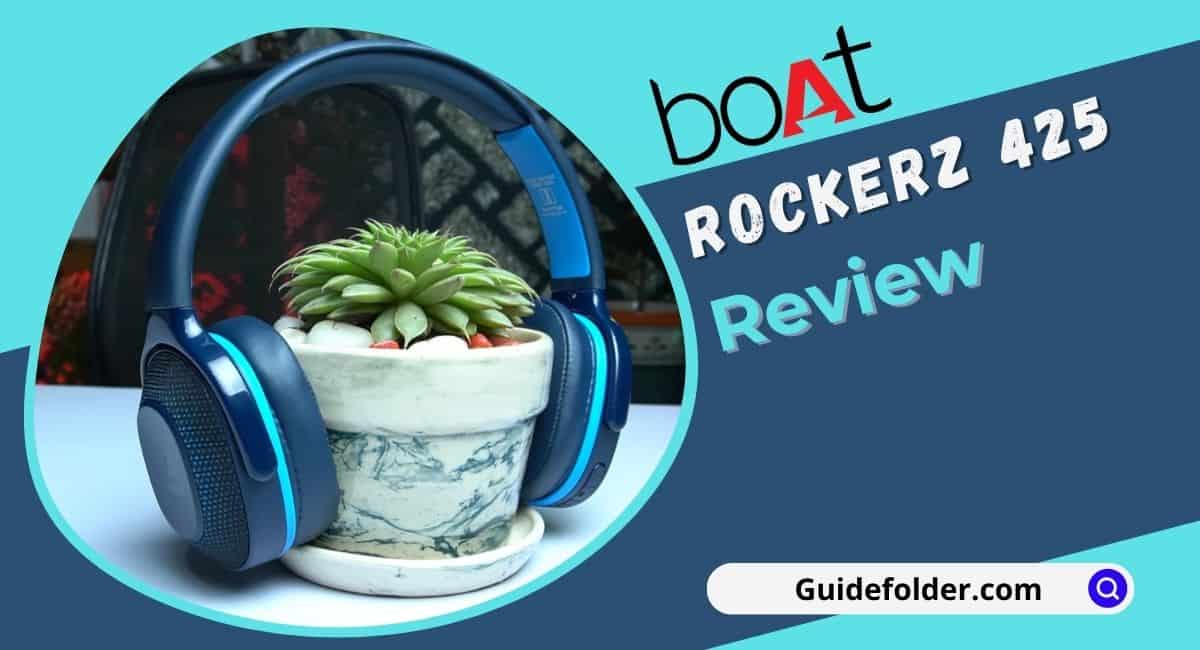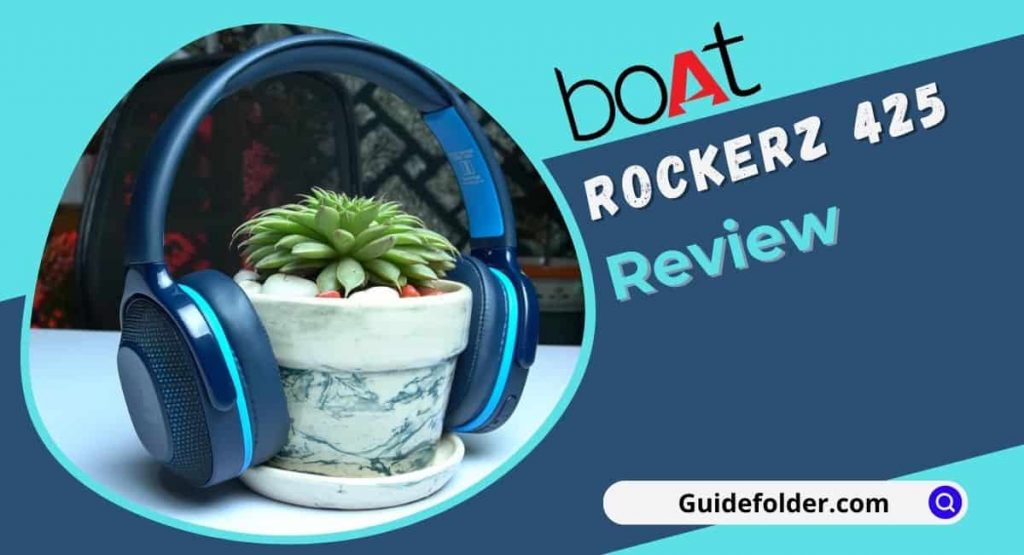 The headphone is newly launched and grabbing the attention of most of the youths nowadays, hence we decided to buy and try the headphones. And after a week, we are presenting the review of this headphone in every aspect to show its worth. The simple point is you will never regret having these headphones as it is packed with the most advanced features in them.
The headphone is launched under the middle-lower budget category. It is an on-ear headphone and comes with three color combinations namely Black & Red, Black & Blue, and Grey. Every newly introduced feature within is not only on paper but actually significant.
boAt Rockerz 425 wireless headphones Features & Specifications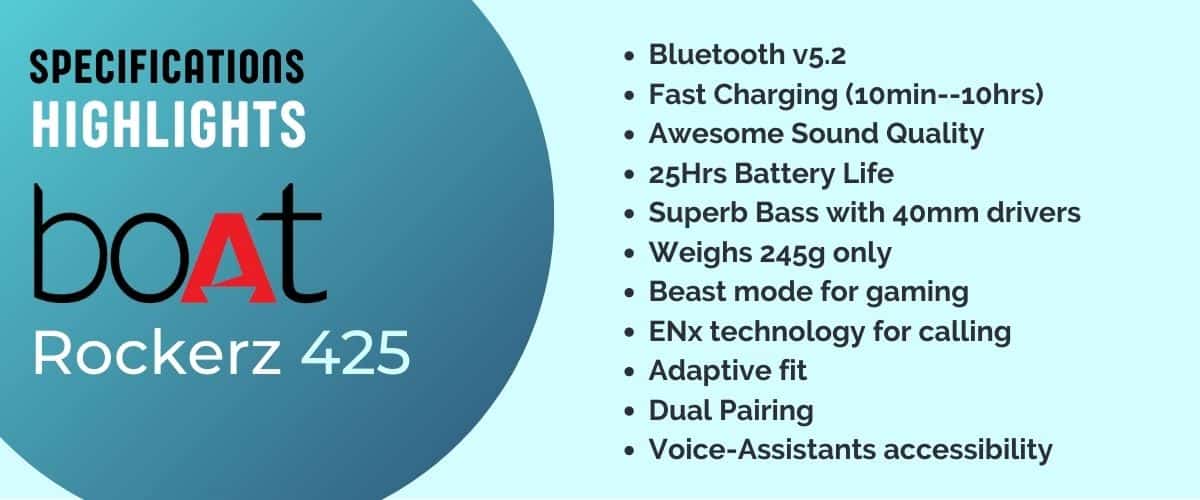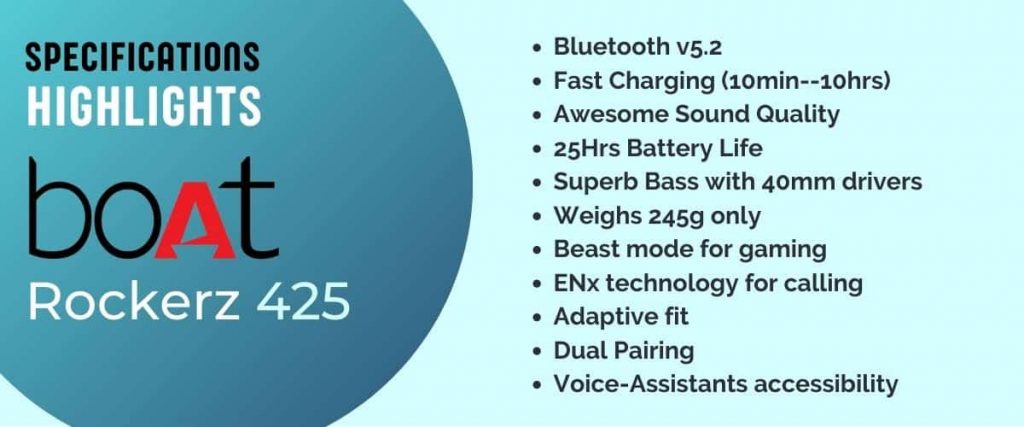 | | |
| --- | --- |
| Brand | boAt |
| Model | Rockerz 425 |
| Headphone Type | on-ear |
| Introductory Price in India | ₹1,699 |
| Connectivity | Wireless |
| Inline Remote | Yes |
| Microphone | Yes |
| Driver Size (mm) | 40mm x 2 |
| Water-Resistant | No |
| Weight | 245g |
| Bluetooth Version | v5.2 |
| Bluetooth range | 10m |
| Charging time | 2.5Hr |
| Charging Interface | Type-C USB |
| Battery Life | 25Hrs (at 60% volume) |
boAt Rockerz 425 Goods & Bads
Pros
ENx technology for calling
Fast Charging
Beast mode for gaming
Exceptional bass & Audio clarity
Latest Bluetooth v5.2
Long Battery life
Voice Assistant accesibility
Dual Pairing
Cons
Sound leakage
Not foldable design
boAt Rockerz 425 controls & Input
The headphone is equipped with 4 buttons on the right earcup edge Namely +, -, MFB button, and one round button for beast mode. These buttons can be used as follows: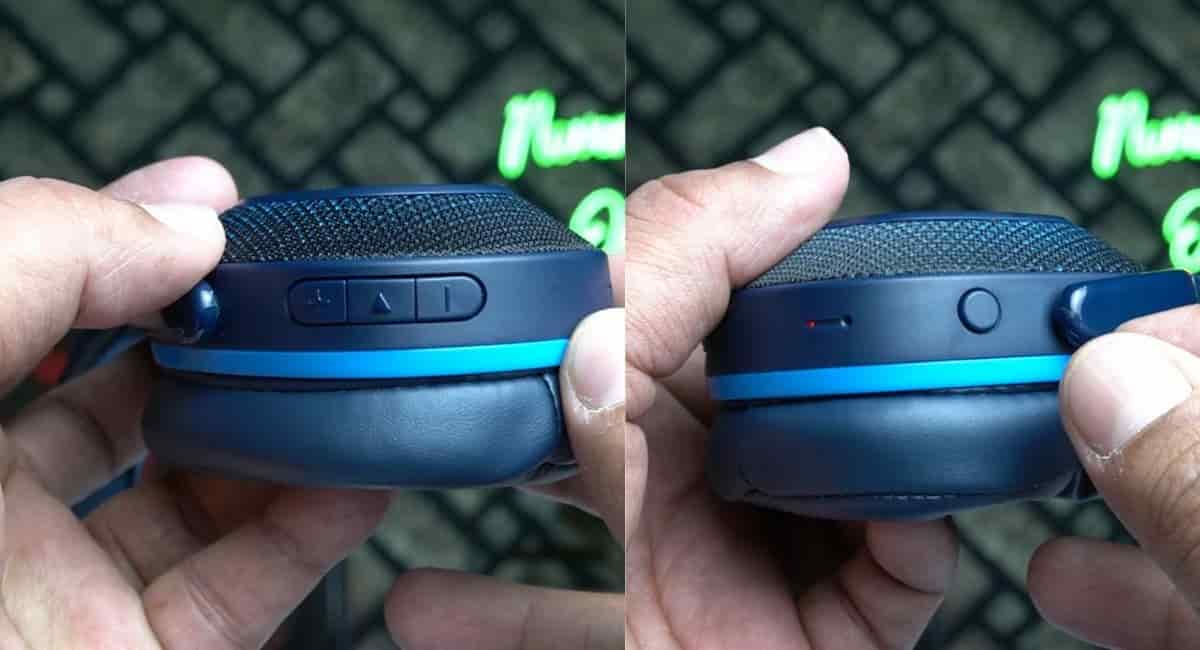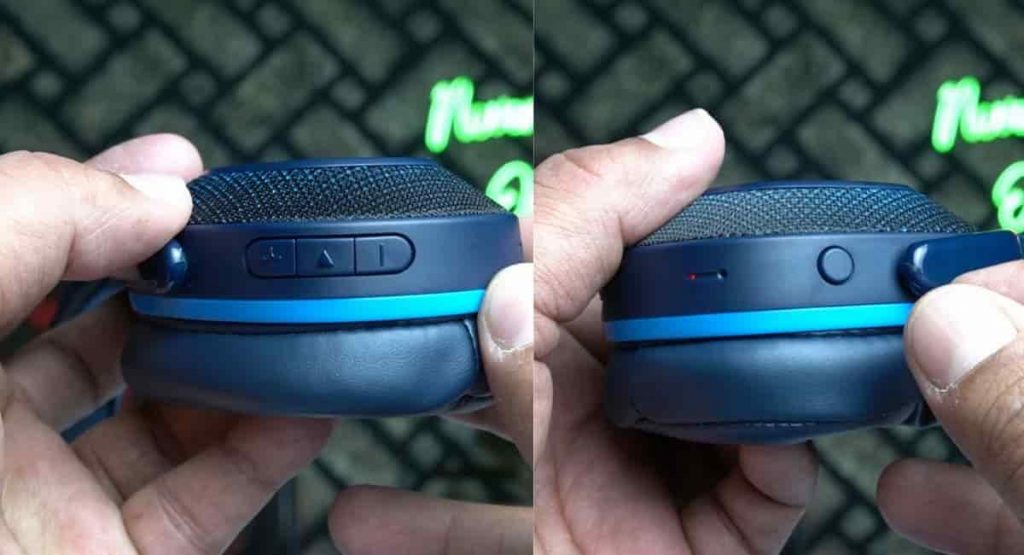 | | |
| --- | --- |
| Pause/Play the Track | Press MFB button |
| Next Track | Press and hold the + button for 2 second |
| Previous Track | Press and hold – button form 2 second |
| Volume Increase | Press + button |
| Volume Decrease | Press – button |
| Access voice assistant | Double Press MFB button |
| Answer incoming call | Press the MFB button during incoming call |
| End call | Press the MFB button during an ongoing call |
| Reject call | Double Press MFB button during incoming call |
| Redial last number | Triple Press MFB button |
boAt Rockerz 425 Review
Build Quality & Overview: Talking about its build quality, it is fully made of plastic. It was supposed to be better but the product does not look much durable. The earcups are rotating but not foldable however the cushions provided are softer than any of boAt's earlier products which will add to the comfort. The headband is adjustable and there are number marks in the hinges for lengthwise adjustment.
Comfort: The cushions on the earcups and the headband are softer than any of the boAt products. Although the earcups do not cover the ears completely, they are easy to use for an even longer time and you will not notice any sort of pain in your outer ears. The outer portion of earcups is made of fibers that cause sound leakage at high volumes, which might bother you.
Sound Quality: Coming to the most important sound quality, the bass and clarity are excellent even at high volumes. The 40mm dynamic drivers deliver powerful bliss and clarity that is featured as boAt signature sound. The headphone is very loud yet the best choice for bass lovers and audiophiles.
Battery & Charging: boAt claims a battery life of up to 25Hrs on a single charge and guest what? It actually delivers nearly 24-25 Hrs at 60% volumes which is acceptable. It takes 2.5Hrs to charge fully and has a Type-C USB charging interface. Happily, fast charging is supported and does the job exceptionally for 10 hours in just 10 min.
Connectivity: The headphones connect with any Bluetooth device with the latest Bluetooth v5.2. With up to 10m transmission range, it offers seamless and non-flickering connectivity, unlike older Bluetooth versions. The latency rate is just awesome making it suitable for gaming with no lag. Assume it is the next-level wireless BGMI one.
Price history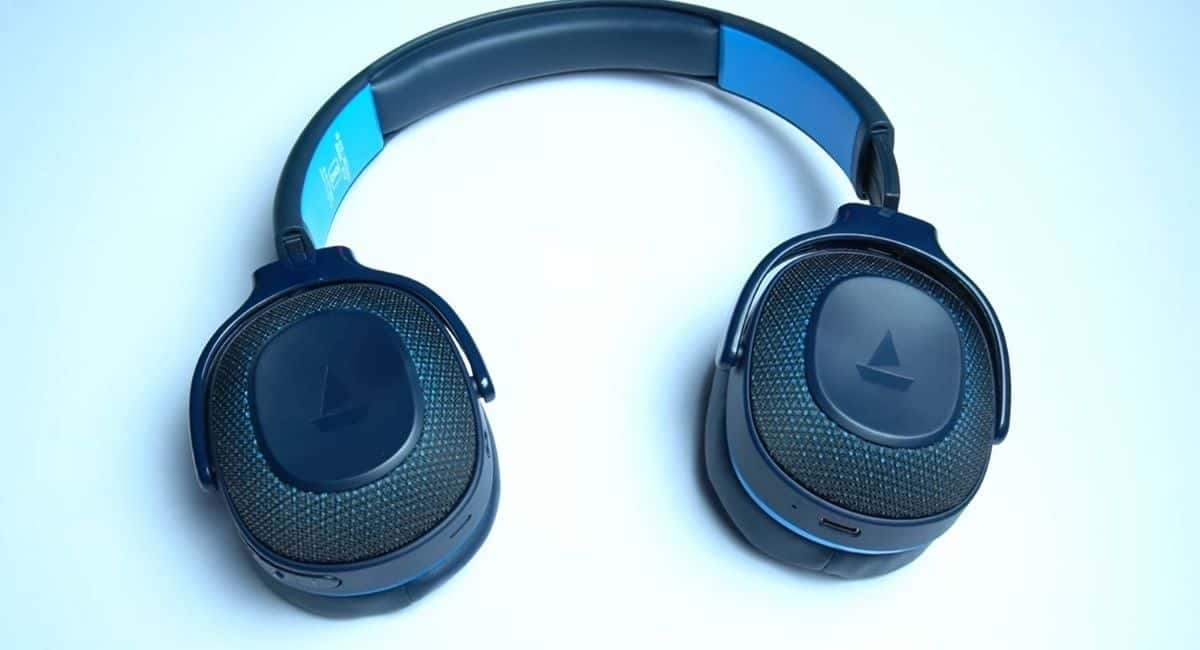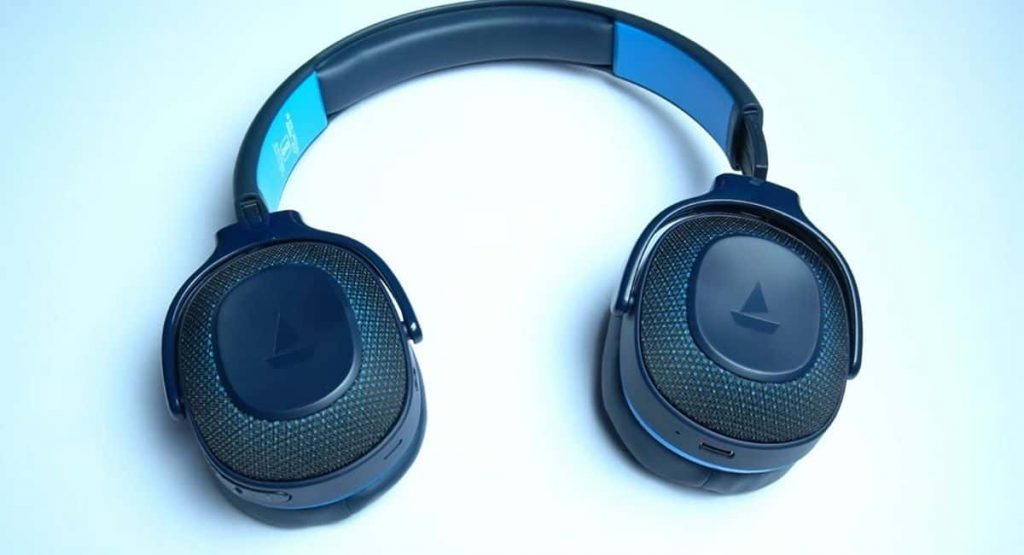 The headphone is just newly launched hence it has had a stable price since their launch. Currently, it is priced at Rs 1,699/-.
Check this comparison – boAt Rockerz 425 vs Rockerz 650 Comparison
Final verdict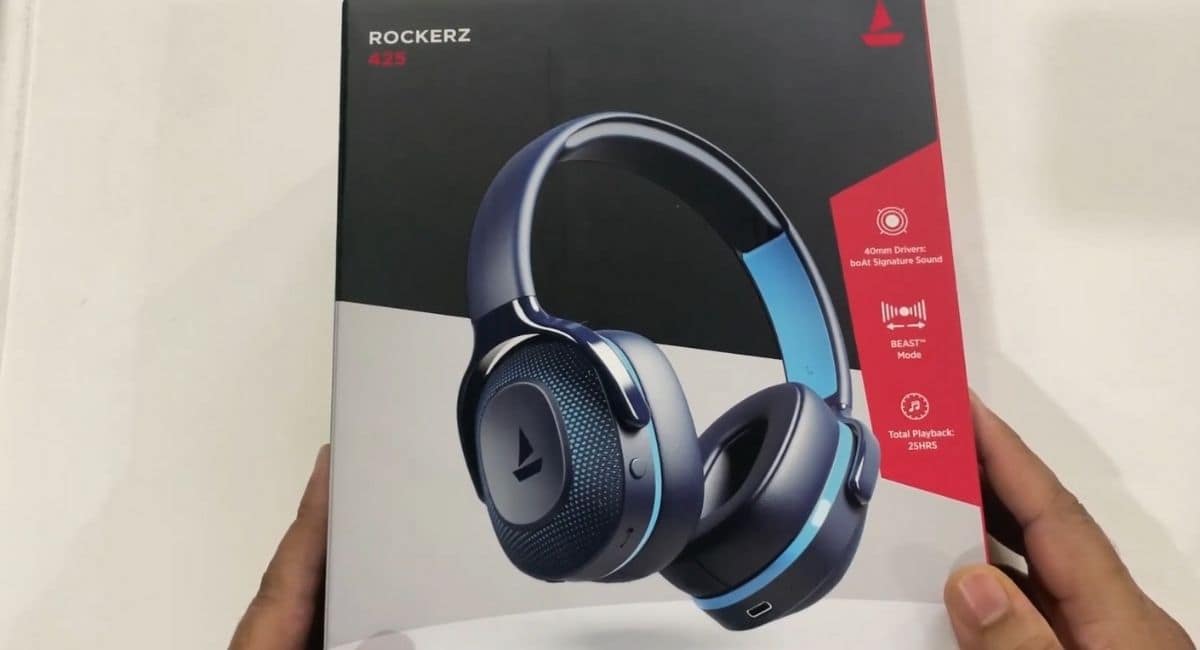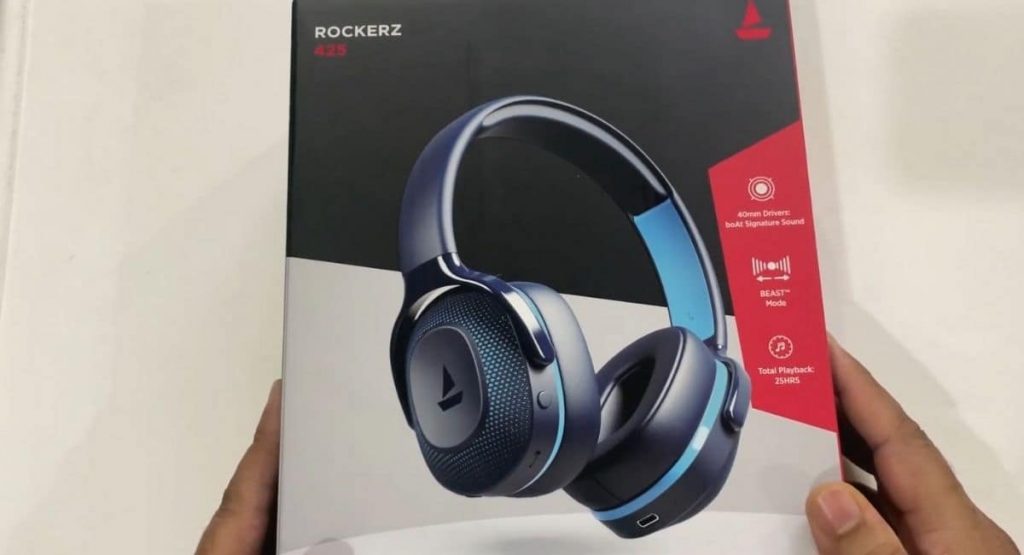 Talking about its worth, the price suits the headphone. It is not too low, nor too high & neither a little bit high. It is just a perfect catch from boAt. All the features in it are newly new and probably will overtake the market. This should be the first choice for headphone buyers under Rs. 2,000/-. We hope for the competitor brands and boAt to come up with more such amazing products.
Although you will find these features in other headphones as well, but the headphones will be not under the budget category. At the price of Rs 1700/-, you should definitely give it a try if you are looking to upgrade your headphone or want a new one.
Don't Miss
If you are looking for wired gaming headphones – Top 5 Best Headphones for BGMI Under 2000 In India
Show me wireless headphones – boAt Rockerz 510 wireless headphone Review
Reader's Queries
How to Enable Beast mode?
The headphone has a dedicated button to enable/disable beast mode.
What are the battery capacity and life in boAt Rockerz 425?
The headphone has a 500mAh battery which provides up to 25Hrs of playback.
What is the Adaptive fit feature?
The adaptive fit holds the headphones stick to your head and ears.
What is dual pairing?
The dual pairing in headphones allows you to connect two devices at the same time with the headphones.