Do you prefer Bluetooth speakers over wired speakers? What to look for in a Bluetooth Speaker before buying? Is a Bluetooth speaker as good as a wired one? Why get a Bluetooth Speaker?
There are some advantages and disadvantages of Bluetooth speakers so you can get a better idea before buying any Bluetooth speakers.
Which is gaining more popularity in today's world Bluetooth speakers or wired speakers. Are Bluetooth Speakers worth it? We will talk about all this in this post straight forward.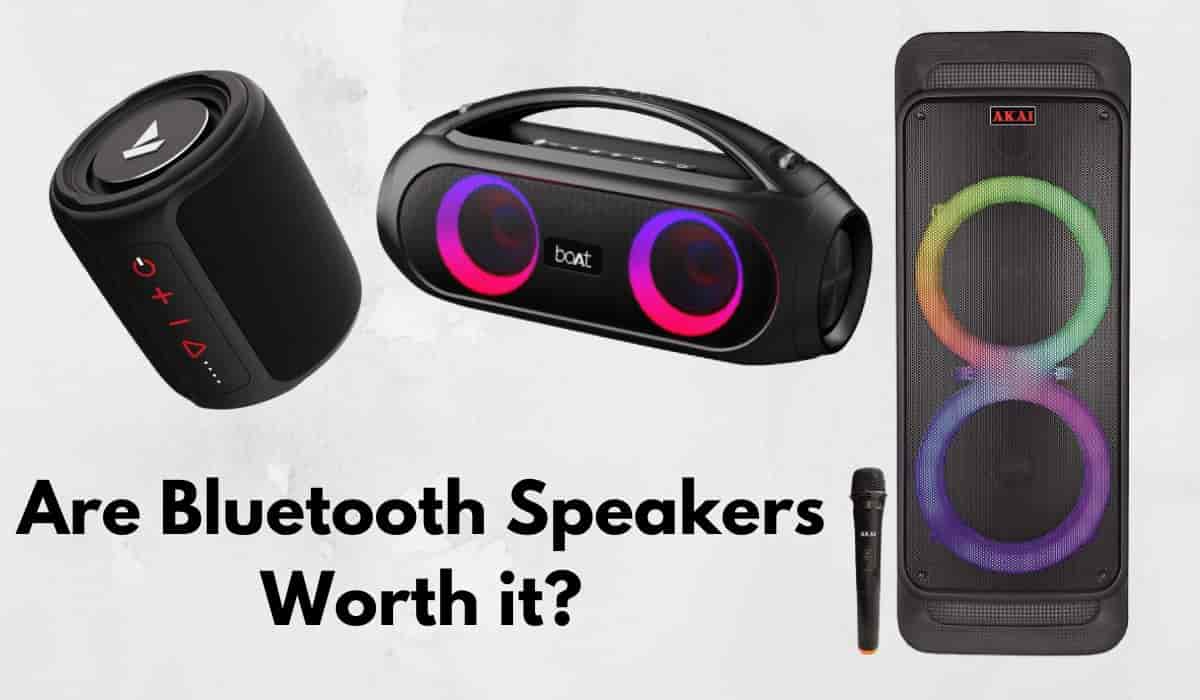 What to Look for in a Bluetooth Speaker?
You all know how important the buying guide is before buying anything. Everybody read on the internet related to what they are going to buy online or offline.
If you are planning to buy Bluetooth speakers, read this guide for what to look for in a Bluetooth speaker before considering it.
1. Size
There are different sizes of Bluetooth speakers in the market so you need to decide which sizes of speakers you want.
For the go-to travel, you can choose mini Bluetooth speakers which you can carry in your bag as well as in your hand as you carry a smartphone and you can take that everywhere with you and enjoy the music as usual.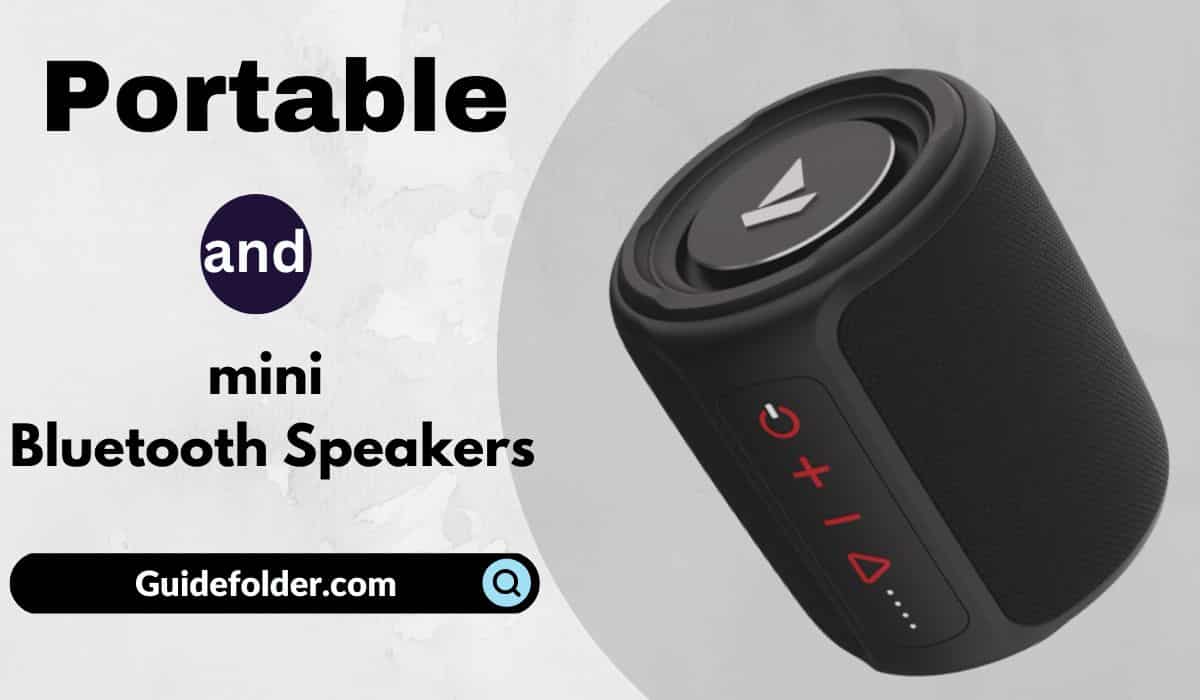 If you want to improve sound quality, you can choose mid-size portable Bluetooth speakers which you can take it outside for the party enjoyment purpose but you need a little bit of space for carrying this.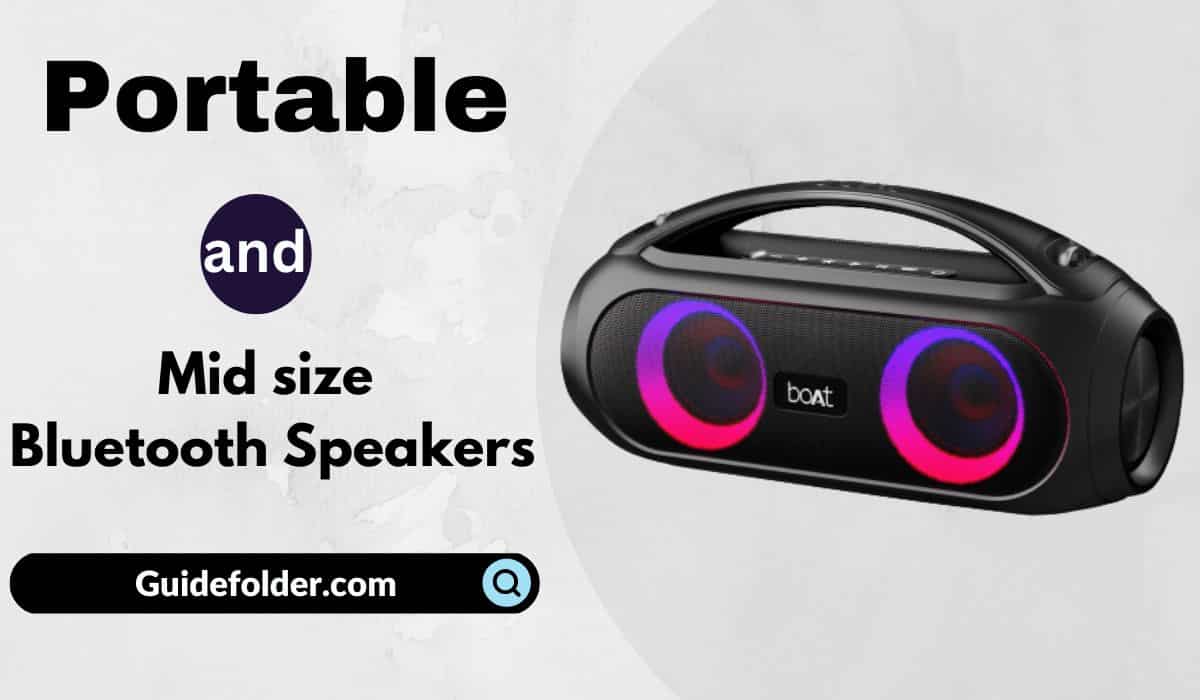 The last one is the large-size Bluetooth speakers which have heavy bass with treble and clear sound. You can also call them party speakers, tower speakers, and outdoor speakers.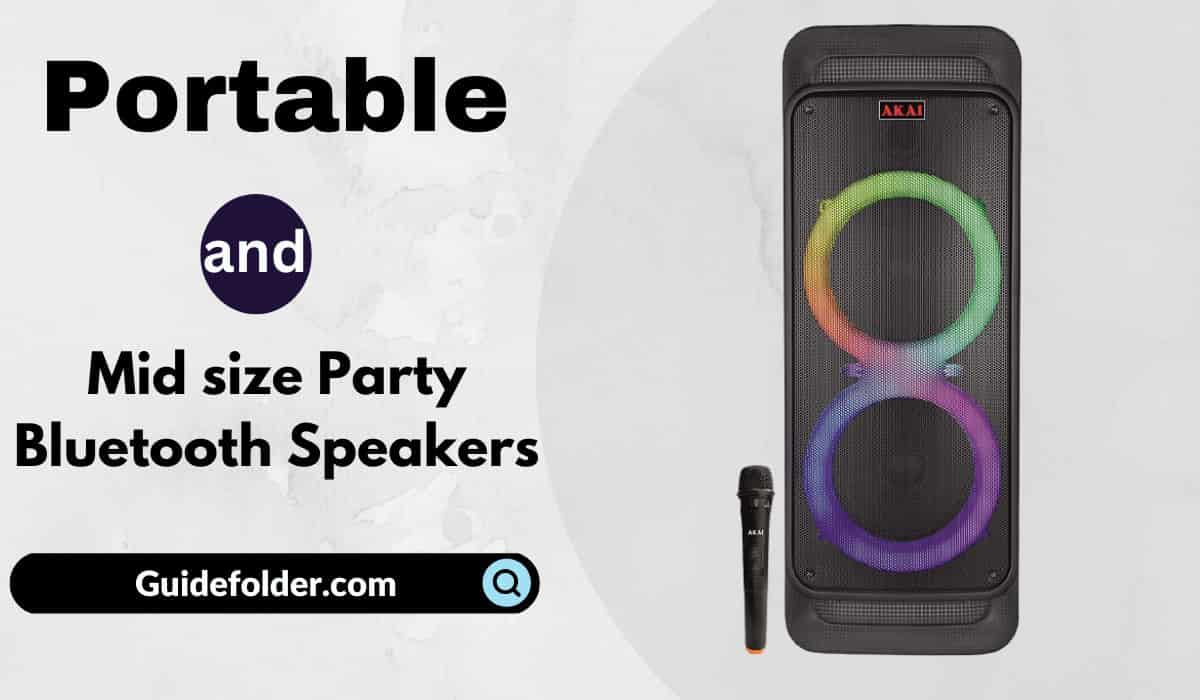 Does the size of the Bluetooth speaker decide the sound quality? Generally, yes, The bigger the size of the bluetooth speakers, the better the sound quality. Because the bigger size of bluetooth speakers has a bigger audio driver.
In the end, you have to choose wisely according to your liking and the purpose.
2. Water and Dust Resistance
You have noticed that Bluetooth speakers can be taken outside for a party or anything else because it has no wires so it will be comfortable for setting up. At the same time, you need to protect your Bluetooth speaker from water or dust if the speaker has IP rated.
You need check to check whether the speaker has water and dust resistance features or not. Most Bluetooth speakers have but few of them don't have.
3. Battery
While buying the bluetooth speakers, you will have to check the battery capacity. You know the more battery capacity the speakers have, the longer time it runs.
So, how much is the ideal battery backup for bluetooth speakers? the ideal battery backup should be at least 5 to 6 hours.
If you want more battery backup then you can choose according to your preferences.
4. Bluetooth
The upgraded version of bluetooth keeps launching. The newer version has more fast-response (low latency) for faster data transfer in comparison to the previous version.
The newer version has also more compatibility for all the devices for pairing and setting up purposes.
You have to keep updated with the bluetooth version and check before buying.
5. Do the bluetooth speakers have an aux input?
Some Bluetooth speakers have wireless and wired connectivity. Wireless connectivity is done by bluetooth and wired connectivity is done by an aux input.
When bluetooth speakers don't have sufficient charge, then you can use an aux port for connectivity and enjoy the music at that time.
If you feel the aux port is important for your bluetooth speaker, you can consider that type of bluetooth speaker which have bluetooth and an aux port for connectivity.
6. How to check the sound quality of bluetooth speakers?
This is the crucial part of any audio gadget which should be checked thoroughly by you. But the question is how can you check sound quality? First of all, check technical data like audio driver size, frequency level, impedance, sensitivity, and more. You can get a 50% idea of how the sound quality is.
Now, you have to check the real sound quality by experiencing the real bluetooth speaker by playing the music. You can watch the review video on youtube or go to the offline store for checking the sound quality.
After experiencing the sound quality of a bluetooth speaker, you can rate the bass, treble, and music instrument separation sound.
Do Bluetooth speakers lose sound quality? No, it doesn't lose sound quality. But it all depends on the manufacturers that how they made it. If they made it primarily to be focused on sound quality then this is great but if they made it for only selling purposes and making a profit out of it then there is a fault with sound quality.
Overall, you can decide what to buy or what not to buy based on your research or experience.
Click Here to know the best bluetooth speakers under 15000
What are the types of Bluetooth Speakers?
Actually, there are no such types of Bluetooth speakers that are formatted in what are the types of bluetooth speakers.
But we can categorize according to the purpose and size of bluetooth speakers.
Types of Bluetooth Speakers According to Purpose
Mini Bluetooth Speakers: Easy to Carry while traveling
Party Speakers: Especially for the party
Tower Speakers: Vertically Large Speaker for heavy bass
Types of Bluetooth Speakers According to Size
Small or Mini Bluetooth Speakers
Medium Size Bluetooth Speakers
Large Size Speakers (Party Speakers, Tower Speakers)
Why Get a Bluetooth Speaker?
For the Bluetooth device, it is very easy to set up with any media device be it a TV, Laptop, or Smartphone. Setting up a device that has Bluetooth is as easy as you do with wireless earphones.
If you have ever used a Bluetooth device then you can pair your Bluetooth speakers easily with the media device. You can set it up completely by yourself too by following the user manual guide of that particular product.
There is no hassle of wires for connecting the speakers and this is one of the advantages which makes it easy to set up.
Is Bluetooth Speaker useful?
It is all depending upon your liking what type of speakers you want and for what purpose.
As you all know bluetooth speaker is very easy to set up and compatible with laptop, smartphone, and TV.
If you want a bluetooth speaker for a party, you can choose party or tower speakers but for normal and portability, you can choose mini or mid-size bluetooth speakers.
The bluetooth speakers can also be used for multi-room audio setup easily. Many Bluetooth speakers now offer multi-room audio capabilities, allowing you to play music in multiple rooms at once.
Overall, you can choose whatever you have your liking and your purpose for buying the best bluetooth speakers.
Is a Bluetooth speaker as good as a wired one?
If we ask a question to you which one is more popular bluetooth speakers or wired speakers? Of course, the answer is the bluetooth speaker which is gaining more popularity than the wired one.
But why is Bluetooth speaker more popular? Because it is very convenient to use and easy to carry anywhere with a little space. There is no hassle of wires and easy to set up. It can be paired with a laptop, smartphone, or smart tv through bluetooth easily.
But, a wired speaker is also good if you don't need portability and are familiar with using a wire.
You might be interested in Best Home Theater System under 10000
Are Bluetooth Speakers Any Good?
There are hundreds of Bluetooth Speakers in the market. So how do you decide to choose one of the best bluetooth speakers for yourself? The things we need to figure out are budget and purpose.
First of all, set the budget, according to the price range you will be able to find the best one from that price range category of bluetooth speakers. We have already covered the best bluetooth speakers with different price ranges like:
Second of all, purpose, you know your purpose for buying bluetooth speakers such as party speakers, mini bluetooth speakers, normal party speakers, and so on.
There are good and bad speakers available in the market. Among hundreds of bluetooth speakers, you need to find the best one.
Wrapping Up
Are Bluetooth Speakers worth it? It can be worth it if your liking and purpose match with bluetooth speakers. If you want to use it wirelessly, smartly, and for portability with a great sound quality then it will be worth buying for you.
After knowing all about Bluetooth Speakers, I hope you make your decision on which side you should go.
Check this out Should I buy a Bluetooth speaker or soundbar?
If you have still any doubts, feel free to comment your thoughts in the comment section.