Are you looking to buy wireless earbuds in the mid-high of your budget? The price range of 2.5K is suitable for earbuds, especially for those with Active Noise Cancellation and some advanced features. Audio brands nowadays keep launching their earbuds over a short time span and people find it messy to pick the right one. So here we are with the Top 5 Best TWS Wireless Earbuds under 2500 in India, which you will love to have.
Wireless earbuds are of great advantage as they are more convenient than wired ones and more compact than any audio device. The features in this price range include Active Noise Cancellation, premium build quality, and design, Long battery life with fast charging, and most important Exceptionally balanced and clear sharp sound quality. Some of these have gaming or movies mode as well.
Top 5 Best TWS Wireless Earbuds under 2500 in India 2023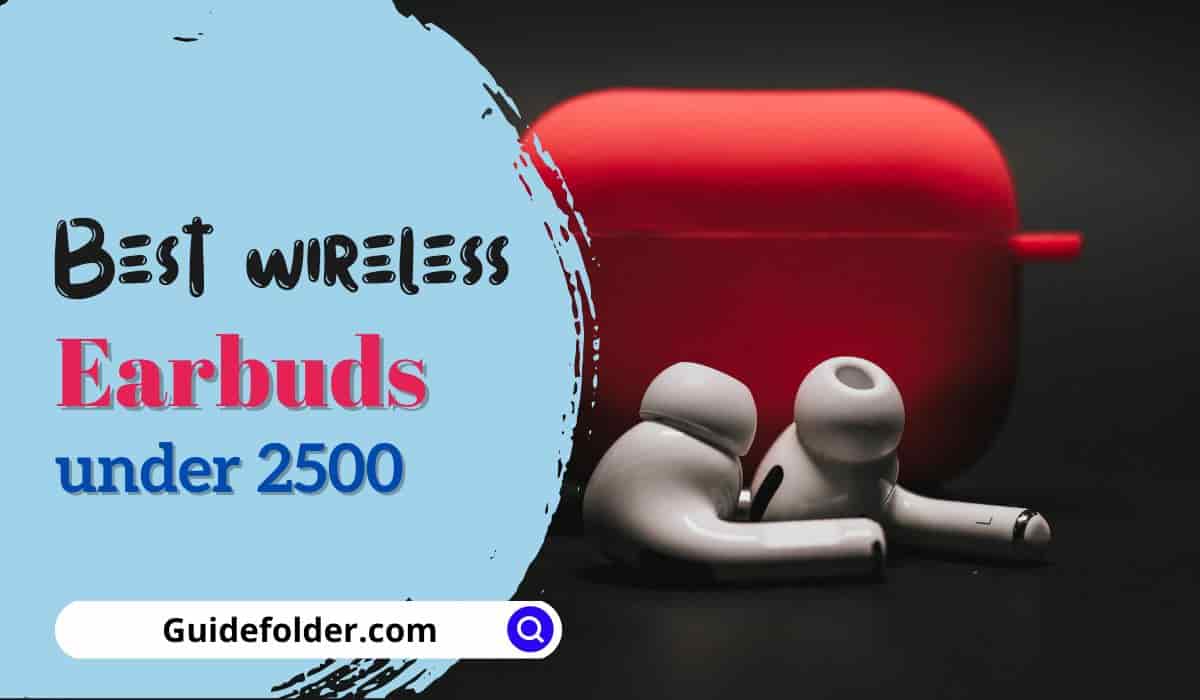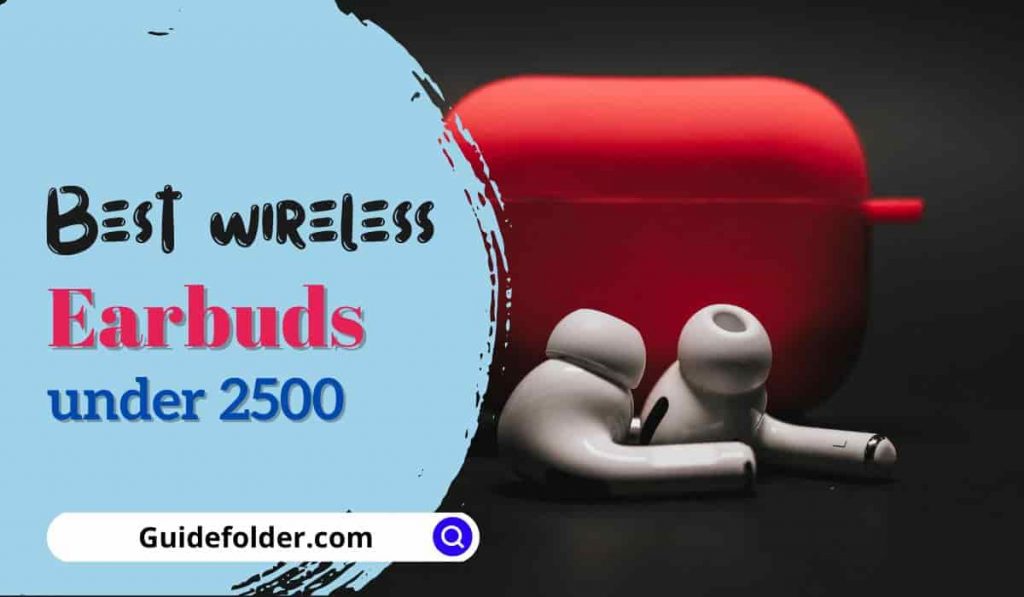 These are our picks for the top five best TWS Wireless Earbuds under 2500 in India.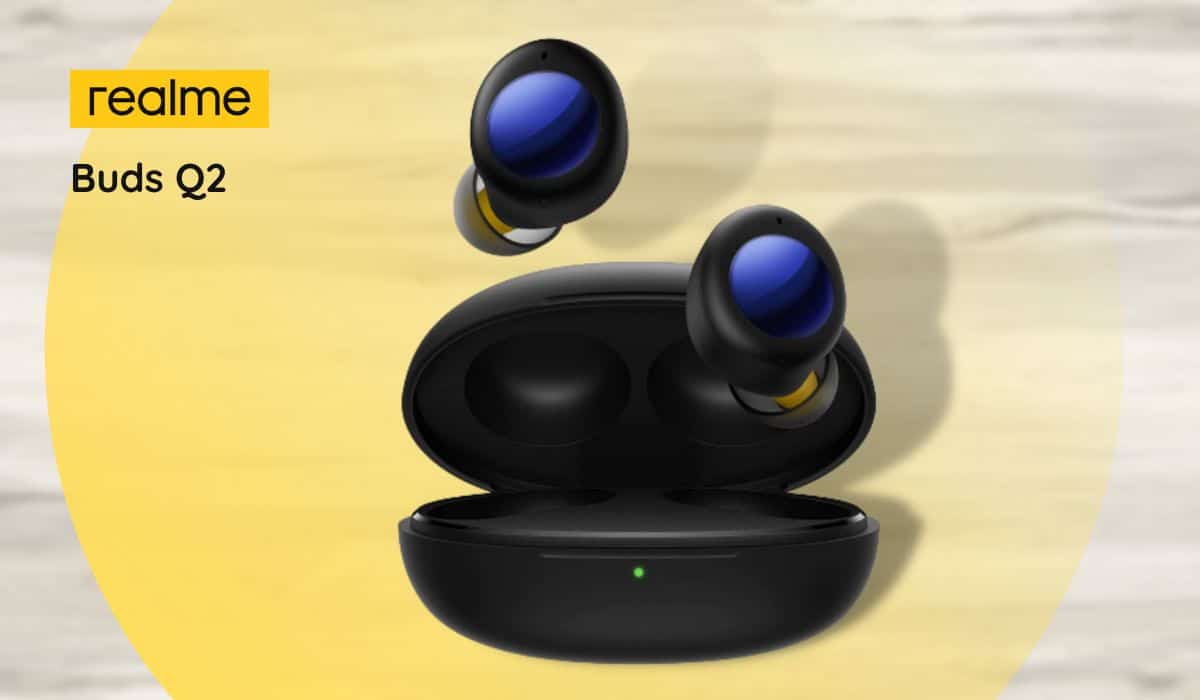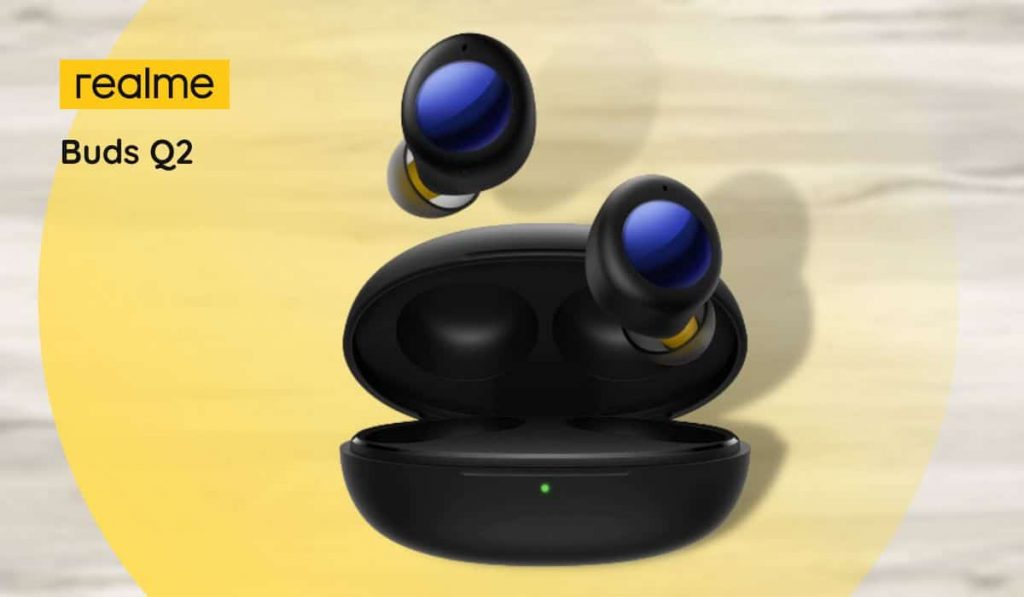 The list starts from realme buds Q2. The pair of earbuds was launched back in June 2021 and is still at the top of the lineup. It is available in 2 color variants namely black and white. Let's see why it is the best choice for audiophiles. Wanna know some good and bad?
Highlights
Elegant, Ergo-fit design with impliable build
Exhales tasteful sound with 10mm drivers combo.
Active Noise Cancellation up to 25db sounds and does good enough.
28 hours extra-long battery for prolonged listening.
88ms super-low latency, turn on the fun mode.
IPX5 certified armor for water, dust, and sweat.
1 Year warranty malfunction warranty.
Verdict
If you are looking for earbuds under 2.5K, this one will give you the most valuable features. These earbuds are the most deserving earbuds for your spending. The Active Noise Cancellation is so awesome. Also, this set has no consequences and all the features we expect and need. And if you worry about durability, it's realme. You know what we mean.
Price Variation
The maximum price ever seen for realme Buds Q2 is Rs 2499/- while the minimum price is Rs 1799/-. The suitable value is Rs 2500/-
Related | Top 10 Best TWS Earbuds under Under 4K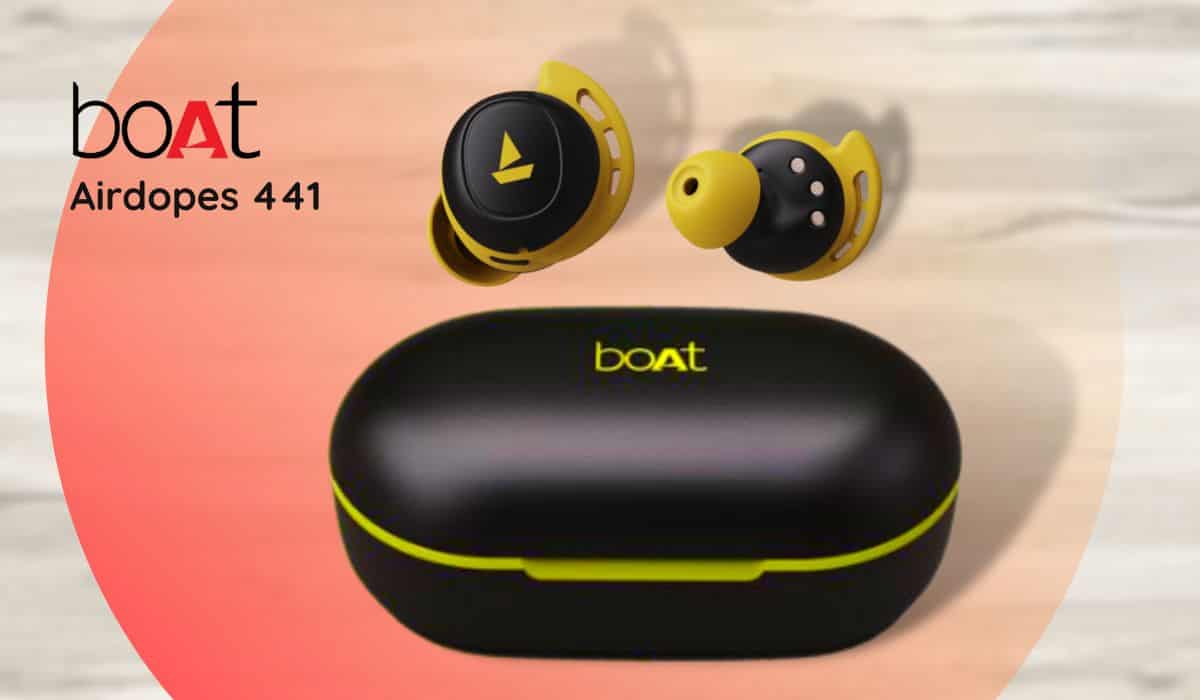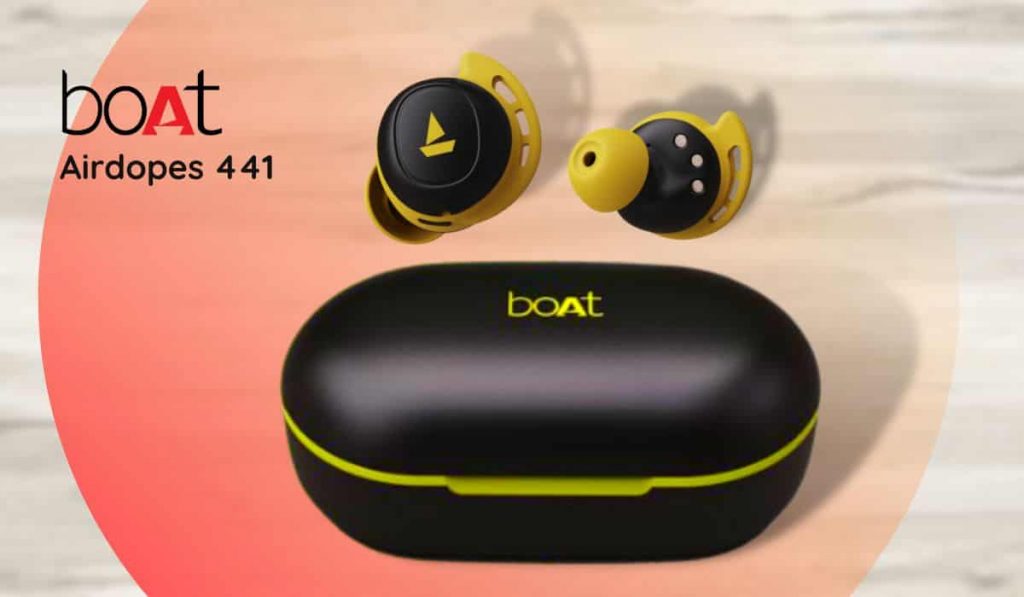 The next set of earbuds is the favorite of the era. boAt Airdopes 441 is so much admired by people. It was firstly available in 8 basic color options but now due to its so much fandom, they decided the set to design with more color variants which looks even more impressive.
Highlights
Built durable, Designed aggressive, and made with the concept.
Ergonomic-fit design, for a better secure fit.
boAt signature sound quality, the term is a benchmark.
Deep bass, fills the energy in the melodies.
30 hours long battery, music can't be on hold.
IPX7 rated for splash proofing. use carefree.
1 Year warranty malfunction warranty.
Verdict
If you like these earbuds, we assume you are okay without Quick charging, Active Noise Cancellation, and Gaming mode. These three are some common and useful features though. If you ask us for performance, we say, These are pretty satisfying kinds of earbuds. It lacks the feature but fulfills it with quality. The sound quality, design, and all other mentioned Goods are something that makes these ones of the most popular sets of earbuds.
Price Variation
The maximum price ever seen for boAt Airdopes 441 is Rs 2999/- while the minimum price is Rs 1399/-. The suitable value is Rs 2100/-.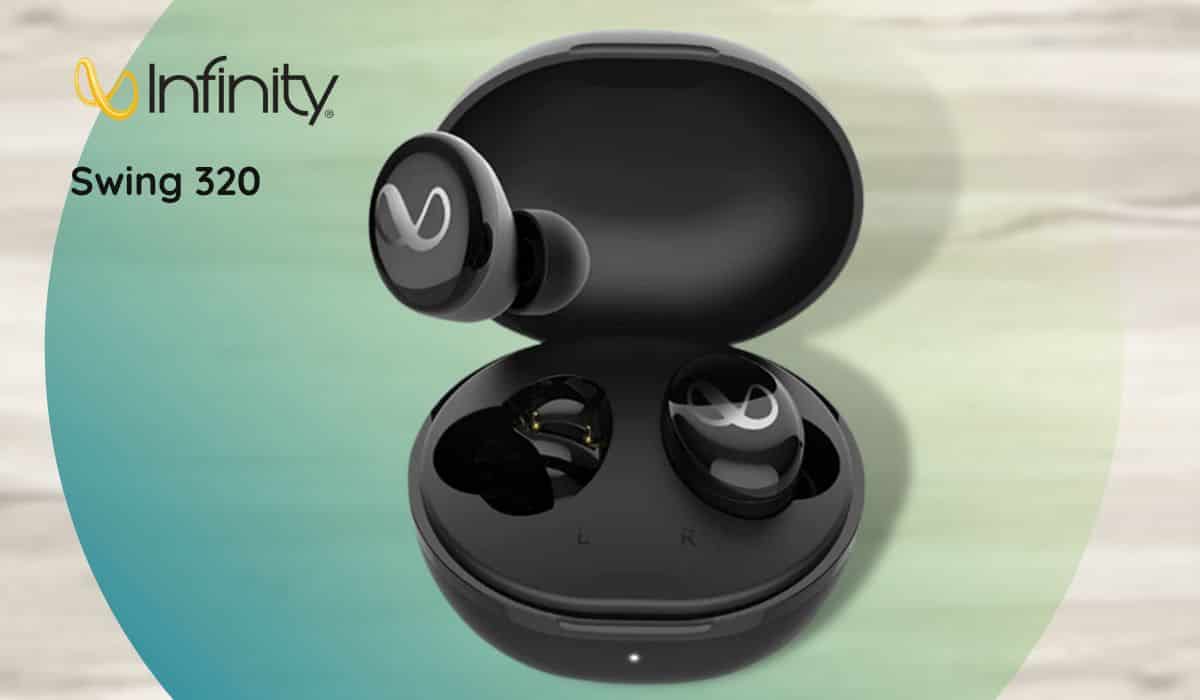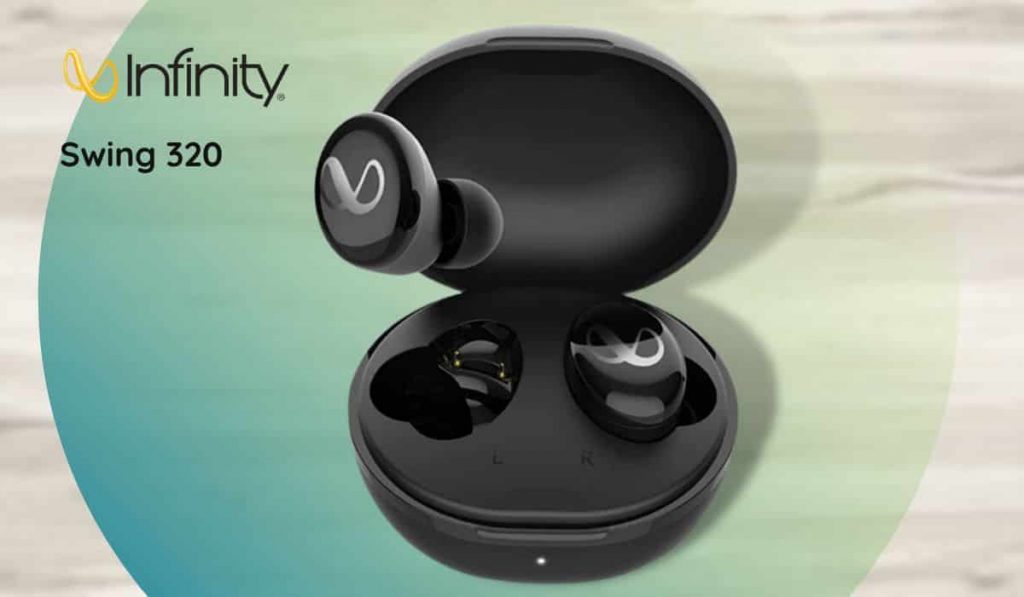 Ever heard of this one? We assumed this one is underrated and found it true. These earbuds have a special feature that makes them different and amazing from others. Infinity (JBL) Swing 320 was introduced in March 2022. The set of earbuds is available in active black color only. The good thing is, it shines a lot.
Highlights
Enduring Earbuds, designed minimalistic for handy use.
Use normally or with high bass, Dual EQ modes are available.
Pleasing sound with apparent clarity and deep bass.
19 hours of total playback, 4 hours for earbuds.
IPX4 shield against water and sweat, lightweight too.
Use single or both, thanks to monopod mode.
1 Year warranty malfunctional warranty.
Verdict
Now if you ask us what is so much special, the thing(s) that make these earbuds different is the Dual EQ mode which you will love if you are an audiophile. Having these earbuds is literally like having two sets at the same time. The sound setting adapts itself according to what you prefer and the music. It will be good to take if you like listening to music from different genres. Plus, it has the monopod mode which you can use either earbud with a different device.
Price Variation
The maximum price ever seen for Infinity (JBL) Swing 320 is Rs 2299/- while the minimum price is Rs 1899/-. The suitable value is Rs 2200/-.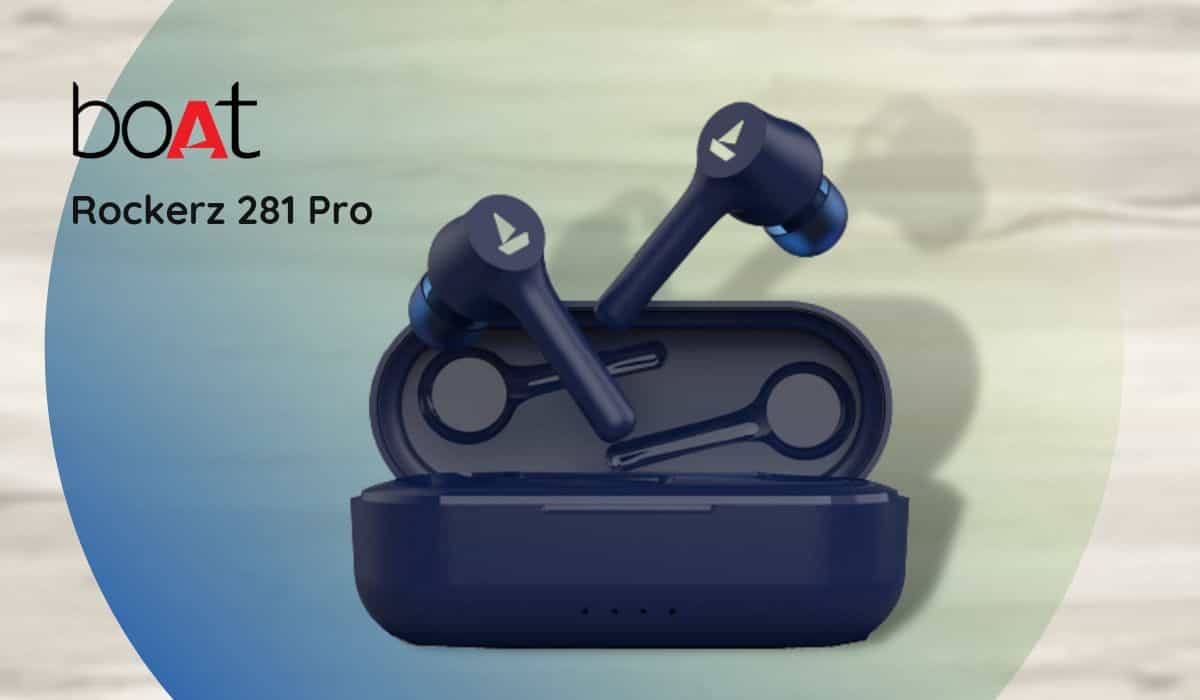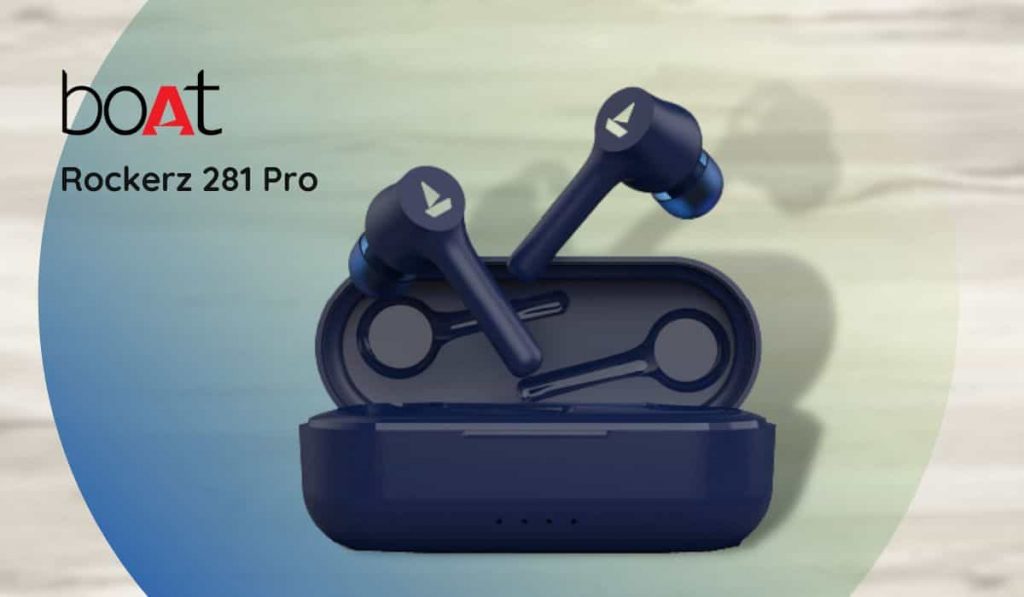 If you like some professional-looking earbuds with qualitative features, this one is the right choice for you with little bending toward rich sound quality. boAt Airdopes 281 Pro was introduced back in July 2021. The earbuds are still the first choice of audiophiles. the credit goes to the sound quality and 4 color variants.
Highlights
Looks so formal, is Built so classy, and is made strong and durable.
Immersive and maintained! boAt signature sound.
Call quality got more apparent with ENx technology
32 hours long playtime. ASAP charge to retain the energy quickly,
IPX5 coating for a humid environment preserves excellence.
Fast pairing and seamless connection with BT5.1.
1 Year warranty malfunction warranty.
Verdict
If you like something premium with simplicity, this is a perfect answer. Its sound is so immersive, that Passive Noise Cancellation with ENx technology makes the calling better. The different thing is quite useful which the rest of the list misses. It is the battery life indicator. If your earbuds have long battery life, you must track how long they can last playing the music. The weight of the earbuds will not bother you while normal usage but it will while running and exercising in the gym.
Price Variation
The maximum price has ever seen for boAt Airdopes 281 Pro is Rs 2890/- while the minimum price is Rs 1999/-. The suitable value is Rs 2400/-.
Do you like compact earbuds with lightweight? Here is one more recommendation for you. CROSSBEATS Neobuds were launched in September 2021. Still, they hold the features which fit for current generation earbuds. Let's see one by one what brings these earbuds to the list.
Highlights
Feels handy with a snug fit. Built so light for legit comfort.
Pure prodigious sound with Quad-mic Noise Cancellation
Use either single or both, monopod mode accepted.
40 hours long music mileage, Fast charging ready.
Splashproof enough for sweating in the gym or having fun in rain.
Gaming mode to begin the adventure.
1 Year warranty malfunction warranty.
Verdict
There is one more set of earbuds that might sound new to you but is actually brilliant with features and quality. Although it is a lot in features, very little behind in terms of quality. But still, it holds a place in the top 5 earbuds under 2.5K. What it has is already mentioned in goods and bads. But if you do not mind that much quality, the difference between 19 and 20. You can pick these earbuds. The only thing you should care about is the after-sales service it gives. If there is a store nearby, you can go for it without any doubt.
Price Variation
The maximum price ever seen for CROSSBEATS Neobuds is Rs 2990/- while the minimum price is Rs 1899/-. The suitable value is Rs 2300/-.
Products Marksheet
Final Words
Clearly, realme Buds Q2 is a winner with chartbuster performance and features. You get all the features with exceptional quality in the set of earbuds. None of the other earbuds are close to their quality.
There are two options if you are looking for a second option. You will have to choose between two. boAt Airdopes 441 is could be the second option if you want lightweight earbuds for Gym and sports. While the second one is boAt Airdopes 281 Pro which will give you a little heavy and rich sound, better seamless connectivity, and a formal design.
CROSSBEATS Neobuds and Infinity (JBL) Swing 320 are also good to have with some different variety of features like dual EQ and quad-mic Noise Cancellation but that does the job limited. The monopod modes are good if you want to share your musical moments with someone close to you. The sets are a little behind somewhere in either features or quality.
Don't miss
Earbuds-
Neckbands–
People Also Ask
Which are the Top 5 Best Wireless Earbuds under 2500 In India 2023?
Here are the top five best TWS earbuds under 2.5k INR in India –
1. realme Buds Q2
2. boAt Airdopes 441
3. Infinity (JBL) Swing 320
4. boAt Airdopes 281 Pro
5. Crossbeats Neobuds
Can fast charging be achieved with a fast charger?
No, Fast charging is an inbuilt feature of the device.
Which earbuds can be used in monopod mode?
Infinity (JBL) Swing 320 and Crossbeats Neobuds offers monopod mode.
Can we use wireless earbuds with a PC or laptop?
Yes, the earphones can be connected to any Bluetooth-compatible device.
Which earbuds are perfect for gym and sports?
realme buds Q2 and boAt Airdopes 441 are lightweight and provide a secure fit in the ear. Hence these two are perfect for gum and sports.
Which earbuds are perfect for gaming?
realme buds Q2 and Crossbeats Neobuds have low latency and clear sound, hence these are perfect for gaming.
How to claim a warranty for wireless earbuds?
First, register your device on the brand's website. Dial the phone number provided on the warranty card/ website, and follow the instructions given by the customer support team.