If these questions came to your mind, you are probably looking for earbuds and any one option is from the earfun brand. Is earfun a good brand? shall I prefer earfun earbuds over similar branded products? If these kinds of questions come to your mind, you are on the right way to buying some valuable earbuds. And in this article, we will answer everything you shall care about earfun earbuds.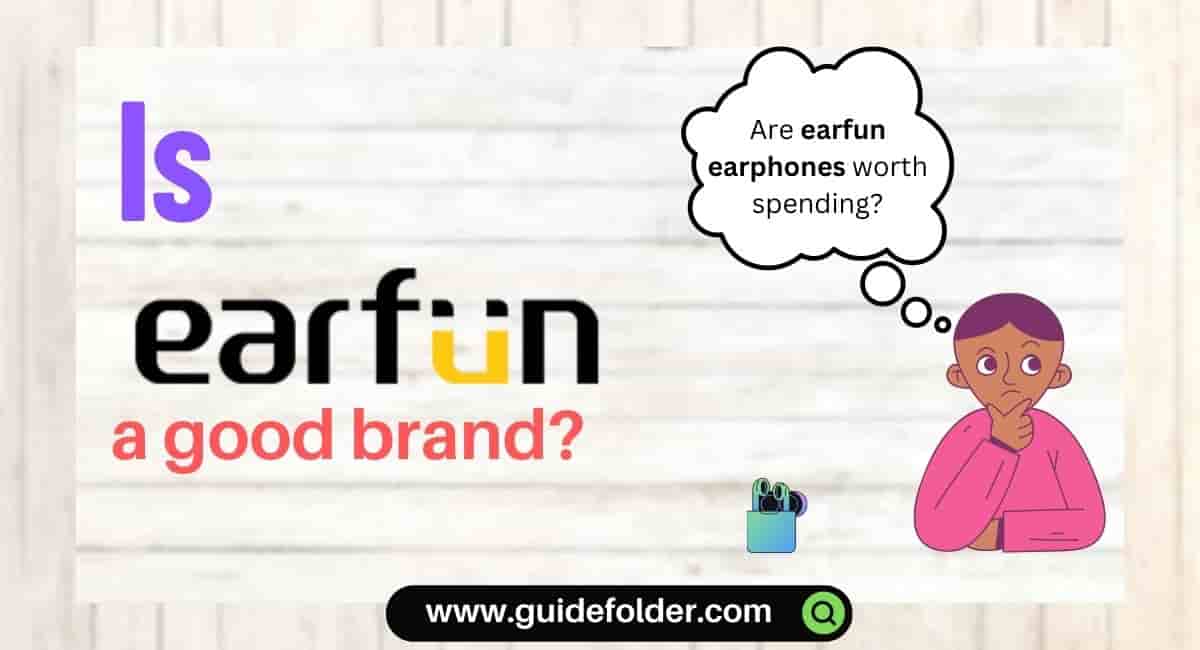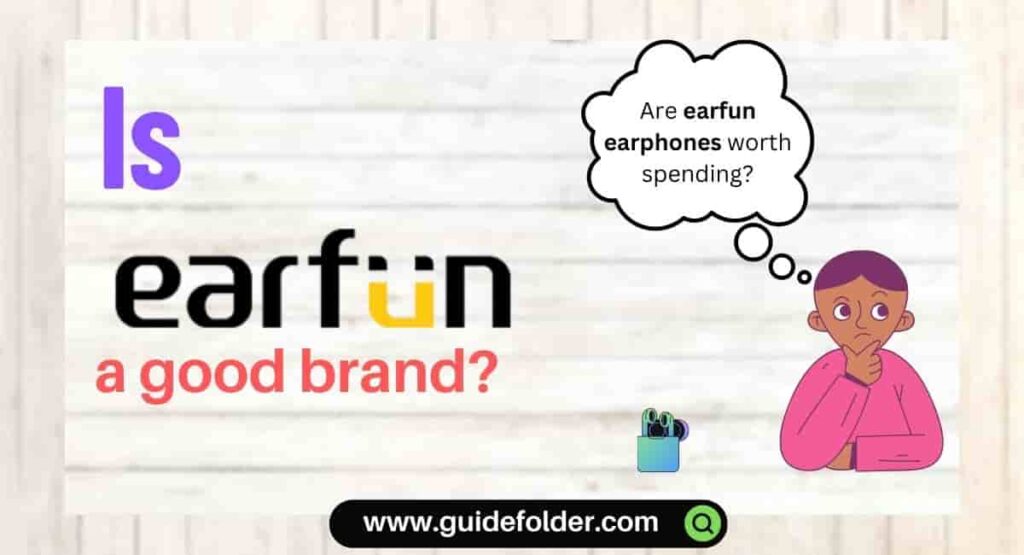 About earfun
EarFun Inc is a rapidly expanding start-up firm. was established in 2018 and focuses on the development of audio goods, such as True Wireless Earbuds and speakers.
EarFun won the most awards for audio brands in 2020 with two CES Innovation Award Honorees and two IF Design Awards. Additionally, multiple publications including CNET, PCMag, and Digital Trends endorse EarFun's well-liked wireless earbuds and Bluetooth speakers as the best on the market.
A team of professionals with a variety of backgrounds and areas of expertise is assembled by EarFun from industry behemoths like Harman Audio. The EarFun team is committed to providing solutions that make use of the most recent technology to enhance the quality of audio devices and is motivated by a love of music.
Is earfun a good earphone brand?
The short answer is Yes! EarFun is a fantastic brand with numerous valuable earbuds and a few portable speakers. Even though they do not have a decent user base, Few of their products have a very high number of users. And not to forget all the products are rated 4 and more stars ratings and with good reviews. You won't find anything less than 4 stars.
The second point to judge would be the specifications their products feature.
For the sound quality, they use Qualcomm aptX and Adaptive Active Noise Cancellation. If they can have these two, the brand is not genuine for sure.
They understand the needs of users and hence provide user favorable features like battery life indicators, sensitive touch controls, and long battery life too. That too at an affordable price. And after that a quick response in After sales services.
How long is earfun after sales?
EarFun provides a 45-day money-back and 18-month warranty for every product.
If any problem occurs, you can contact them on their provided customer service: [email protected]. The standard time to reply is 24 hours.
Also, it is always better to check any service center nearby your town.
Are earfun earphones worth buying?
Even though you can presume the value of the product with the design and packaging. Still, it is best to be double-sure. They mainly deal with wireless earbuds and here we will judge them by features, quality, and value for money.
Talking about the features usually they possess, For sound quality, They have adapted to Qualcomm aptX that transforms your audio to even higher quality similar to a higher bitrate. Rather than ANC, they focus on Hybrid ANC (One with Ambient mode). These approaches alone show that the earbuds are worth considering for their price.
The mic they use, is CVC 8.0 mic, the one with the latest technology, so you can hear the voices more clearly while on call. Apart from this, they have USB-C, long battery life, and battery life indicators in a few of them. The earbuds are convenient to use and are worth buying in every aspect.
What is its origin and where is it so popular?
EarFun is a USA-based brand and currently, it is dealing with audio devices, main earbuds, and speakers. in the USA, UK, Deutschland, Japan, and South Korea. The products may differ from region to region and country to country.
Which earfun earphones should you buy?
There are plenty of wireless earphones/earbuds which you can consider in your list if you are looking to buy one. Which, Earfun Active TW302, Earfun Air Pro 3, Earfun Air Pro 2, Earfun Air, Earfun free, and Earfun Air S, are the most popular and excellent for their value.
Further, there are 2 portable speakers as well, Earfun UBOOM and UBOOM L. Both are just masterpieces but there exists competition as well. We recommend looking for more options before considering these two in your list.
Wrapping Up
If you wanted to know the value of the brand Earfun because you found something worth spending for, just buy it, if it is written in the recommended products list.
Earfun is not an old brand but since it has been established, they have grown very rapidly and its products are with latest features and excellent quality. Apart from this, they are not so high in price but not too low also. They stick to the exact price that they should be on,
Overall, the conclusion relies on, Earfun being a fantastic brand and you can consider their products for your audio device needs.
Check out our guide on best earbuds under a $30 budget which we covered previously.