If you heard of Tagry, you will find some very budget-oriented earphones in e-commerce stores. And with every attractive set of earphones, one question will rise in your mind for sure, Is Tagry a good brand? Are Tagry earphones good to have? If you found something that you wanted, but have doubts about the brand and its services, we will clear all your doubts here in this article.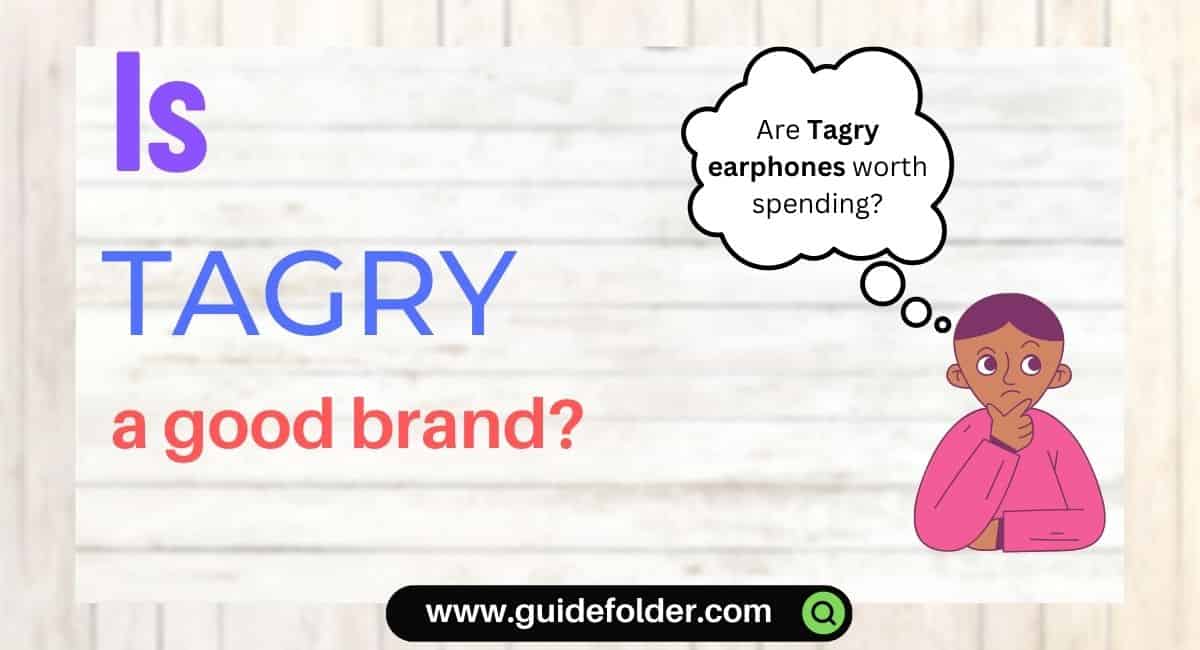 About Tagry
If you ask us about the brand, it is not a brand till now. There is no website available and they made their website through Shopify. They only have 3 sets of earbuds out of which one is popular with good reviews and ratings. There is not much information available about the brand on the internet and the brand is China-based.
Is Tagry a good earphone brand?
As mentioned, it is just a startup that copies other products and designs. How good the brand depends on its reputation and the features and quality they put in its products.
For popularity, the brand does not exist other than on Amazon. If we talk about the specifications, they have well-maintained features on paper. For quality, they have good and bad reviews together.
They have approached some impressive features as well like wireless charging, a digital battery life indicator, etc. But when it comes to design, the earbuds look pirated. And hence the features are not enough to justify.
How long is Tagry after sales?
Well, they do not mention anything about the warranty on Amazon at least. So there is no question about after-sales service. Once you buy, it's on you and your luck.
Are Tagry earphones worth buying?
The simple and honest answer is no! There is nothing to buy in Tagry earphones. They only have 3 sets of earbuds and out of which, the Tagry X08 is the most popular.
If you want some budget-category earbuds there are plenty of options available in the market which will give you impressive quality and features with a long enough warranty. Also, there are numerous brands and products to trust on.
Wrapping Up
Tagry is not a brand, it is just a startup with 3 pairs of earbuds in which the designs and features are pirated. They lack the proper technology to develop earphones. Even though they mention having modern generation features, This is just on paper and quality is still with the question mark and mixed kind of product reviews.
You can assume the importance and value of the brand by the fact that they do have a website built with Shopify. Even you can have a website these days pretty easily.
If you are finding cheap earbuds then you should check for $20 and for $30 budget earbuds.
Read more about whether Is Tuinyo a good brand? Are Tuinyo headphones worth buying?