Are you fed up with your old neckband controls and want to upgrade your lifestyle? Noise introduces yet another upgrade in its smartest step in the neckband category. It's been a long time since Bluetooth neckband earphones hit the market that we haven't seen any upgrades in technology. Thus Noise took the first step and launched the smartest neckband out of all neckbands called Noise Flare. So here we are presenting Noise Flair neckband wireless earphones Review for you guys.
Although Noise took their project to the next level, they are offering their product at a very competitive price. And this raises the question of whether this is really a good neckband earphone to buy or is it just the best on paper?
Here in this article, we will tell you all the cool features of Noise flair Bluetooth earphones which make them the smartest of all neckbands. Along with this, will also clarify the shortcomings which Noise was unable to fill.
Noise Flair neckband wireless earphones Review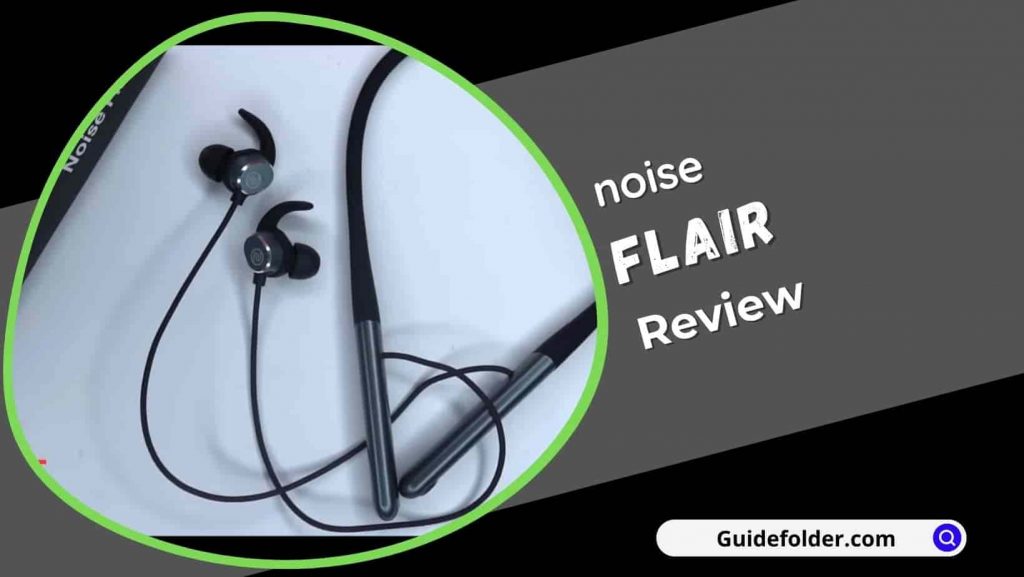 About Noise Flair neckband
Unlike usual neckbands, Noise made a jump and introduces Noise flair with some advanced-level features. Launched in May 2021, Noise flair does not feel so new but not so outdated launch either. both earpieces are equipped with magnets that combine together to turn off the earphones. And when you pull both apart, the device turns on and connects rapidly with your paired device. The Noise flair is the first neckband that comes with touch controls in the neckband family. Probably this is the most impressive feature for buyers.
Noise Flair neckband wireless earphone Specifications
| | |
| --- | --- |
| Brand | Noise |
| Model | Flair Wireless Earphones |
| Headphone Type | in-ear |
| Introductory Price in India | ₹1,799 |
| Connectivity | Wireless |
| Inline Remote | Yes |
| Microphone | Yes |
| Driver Size (mm) | 10mm x 2 |
| Water-Resistant | IPX5 |
| Weight | 37g |
| Bluetooth Version | v5.0 |
| Bluetooth range | 10m |
| Charging time | 0.66 hrs |
| Charging Interface | Type-C |
| Battery Life | 35hrs |
Noise Flair Neckband Pros & Cons
Pros
Amazing battery life
boosted bass
Touch control
Fast charging
Good microphone
IPX5
Cons
The old design of the earpiece
Discomfort while long use
Average treble note
Noise flair Touch Controls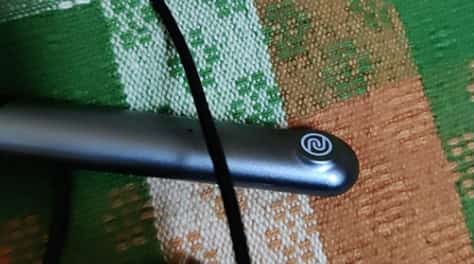 Noise introduces touch controls technology to the Noise flair neckband. It has a touch area right at the noise sign. You can control your device as instructed below :
| | |
| --- | --- |
| Pause/Play the Music | Tap once on the CTC area |
| Next Track | Tap twice on the CTC area |
| Previous Track | Tap thrice on the CTC area |
| Answer the call | Tap once on the CTC area |
| Deny the call | Touch and hold the CTC area |
| End the call | Tap twice on the CTC area |
| Wake the Assistants | Touch and hold the CTC area |
| Volume controls | Not Available |
Noise Flair neckband wireless earphones Price history on Amazon
Noise Flair neckband wireless earphone Lowest Price – 1499 Rupees
Noise Flair neckband wireless earphone highest price – 1799 Rupees
Noise Flair Review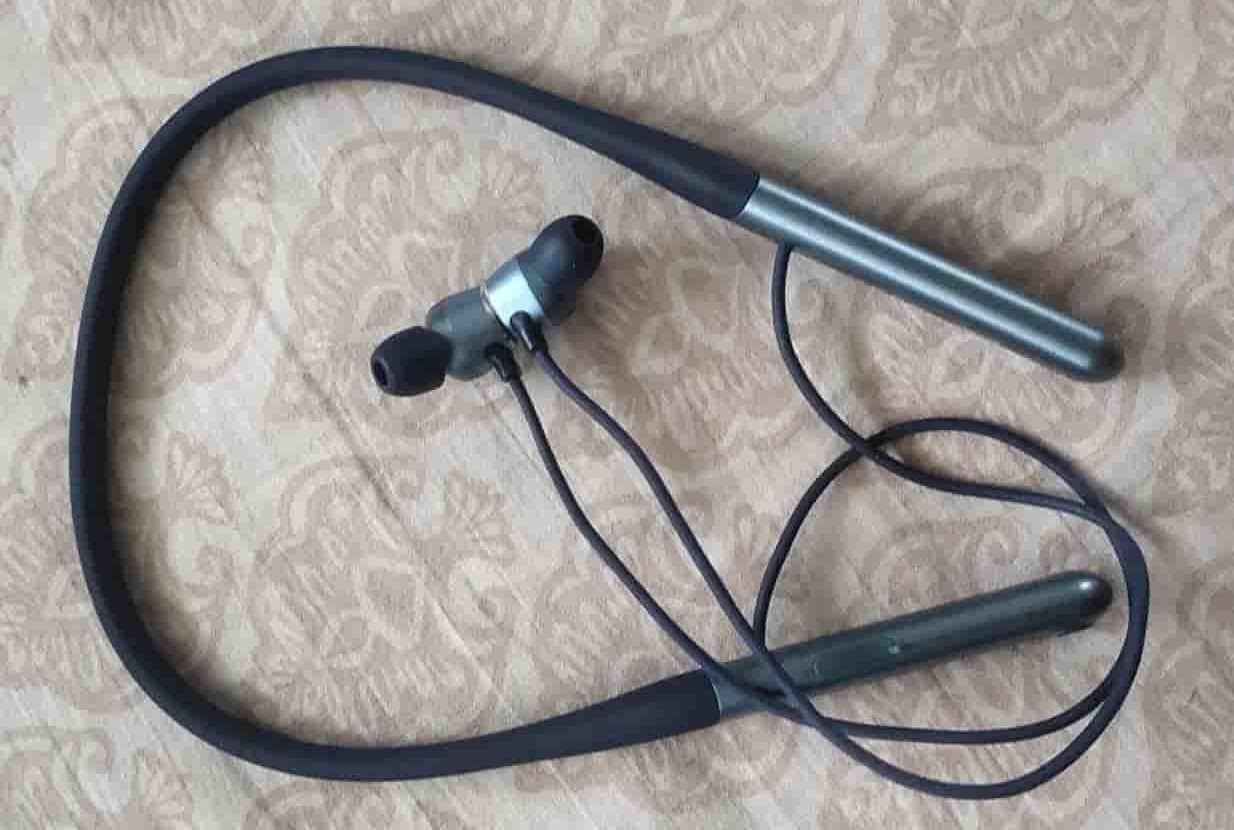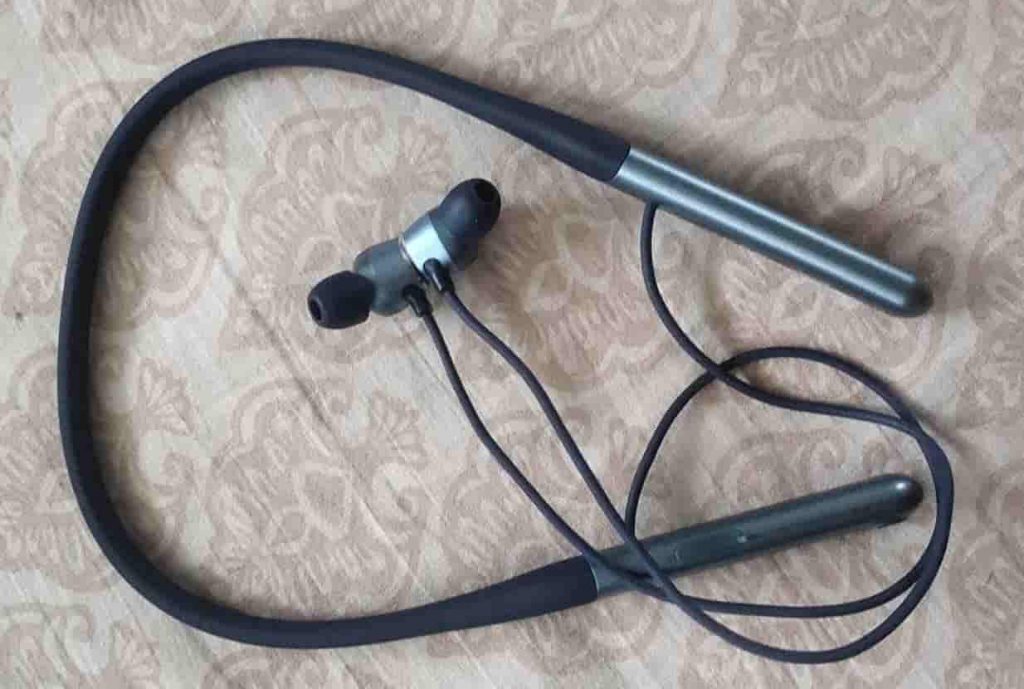 Although Noise flair is a good earphone on paper, to clarify its goodness, we will analyze this device point by point about what Noise claims vs what actually delivers.
Sound Quality: Sound quality is balanced mids and vocals are crystal clear and bass is also balanced not low bass best under the price range overall this product is good for calls and music lovers.
Touch controls: The touch controls are impressive and responsive. You will not find any complaint about that, However, Volume controls are missing which is a drawback for sure.
Battery Life: Noise claims 36 Hours of long battery backup earphone, However, it lasts up to 30 Hours at average volume settings.
Value for Money: As Noise is offering plenty of new features, it is value for money, but all the features need to be improved.
Build Quality: Build quality is Smooth However Band quality feels like plastic on the neck and becomes uncomfortable many times.
Earpiece: The earpiece is heavy and causes ear pain while long use, also the quality of the earpiece wire needs improvement.
Final Words
Taking all things into consideration, Noise flair is a quite good package under 1799 Rs. but it lacks somewhere in the implementation. It offers exclusive features but comes with drawbacks that can not be ignored like the discomfort while wearing the earpiece. The earphone is definitely not made for bass lovers but for normal users. So We recommend skipping this device and waiting for Noise to make its improvements. However, if you do not use the earphones for a longer time, you should buy these earphones without any doubt as all the drawbacks come out when used for a long time.
Recommendation for you to check this out if you are looking for earphones under 2000 Rupees :
FAQs
What is the Swiftcaller feature?
Swiftcaller technology vibrates the earphones during incoming calls rings.
Which charger can be used to charge Noise flair?
Any Smartphone charges (max up to 18 watts) can be used to charge Noise flair.
What is dual pairing?
Dual Pairing technology allows the user to connect the earphone with two devices at the same time. so users can play two tracks from different devices without switching.
How to control volume with Noise Flair?
Volume controls are missing in the Noise flair. However, you can adjust the volume with the device.