Ever thought of living a wireless life? Like, when the wired earphones used to bother you while binge-watching late at night while lying in bed. While traveling on the bus, do you hold your phone in one hand and are still worried about getting stuck in wires? pTron has launched a very affordable solution for this which take over all of its peers. And in this article, we are presenting pTron Bassbuds wave ENC Review so you can buy with a proper check.
pTron is back with a new surprise called Bassbuds wave ENC which offers great value for its price. Equipped with improved connectivity, sound quality, and a stunning design.
pTron Bassbuds wave ENC is launched in late May 2022, priced at Rs 1000 without impacting your pocket. And here We'll see more about that in this pTron Bassbuds wave ENC Review.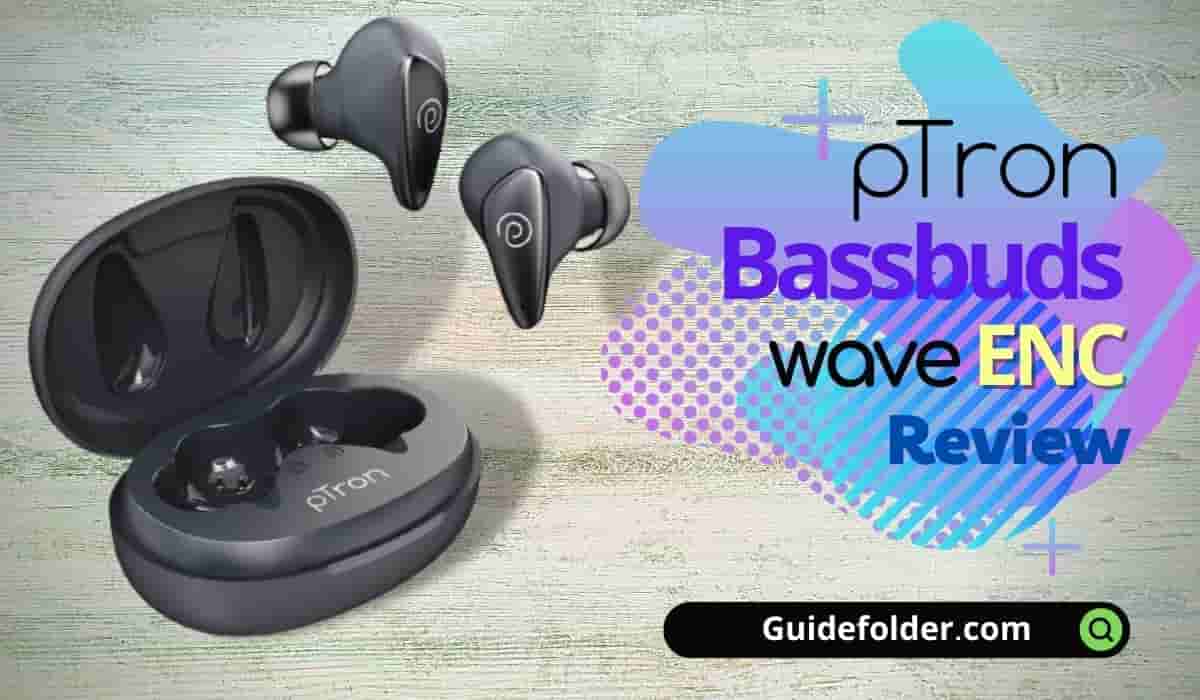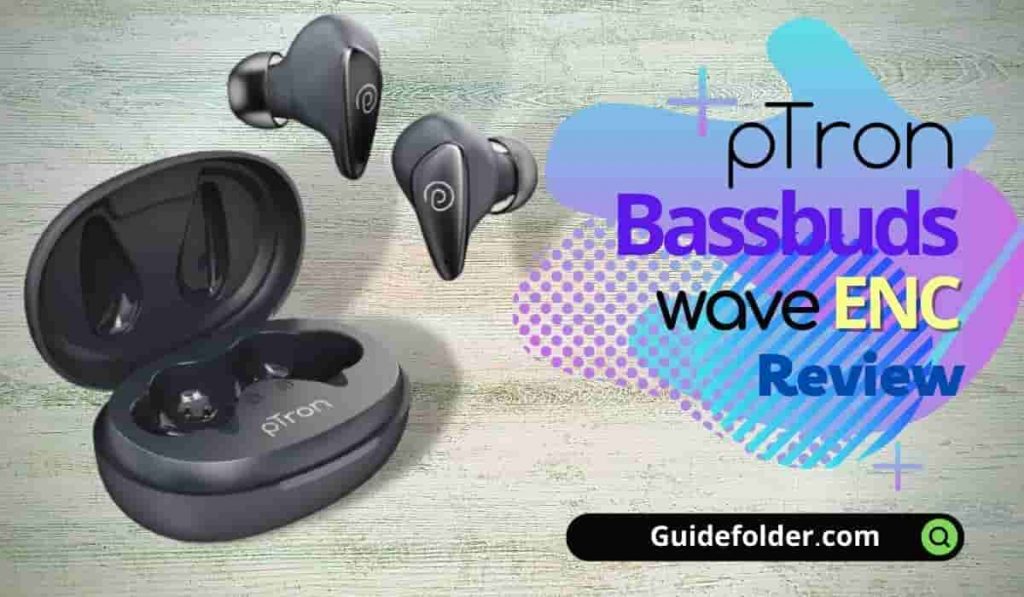 pTron Bassbuds wave ENC Review- About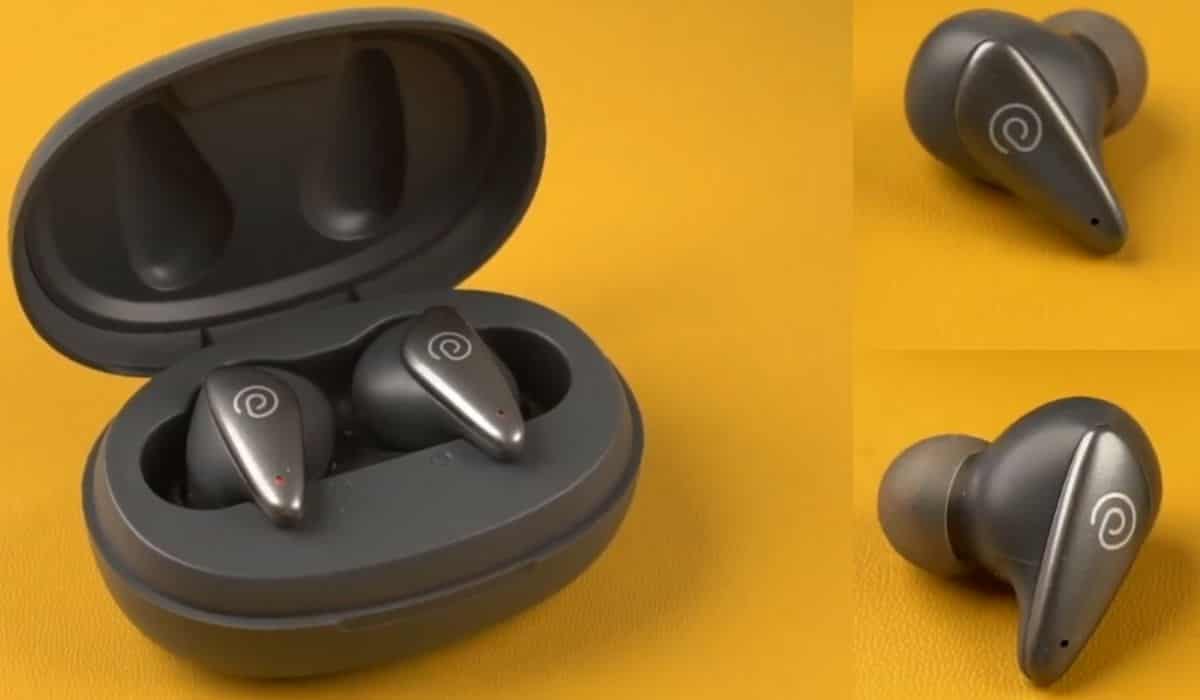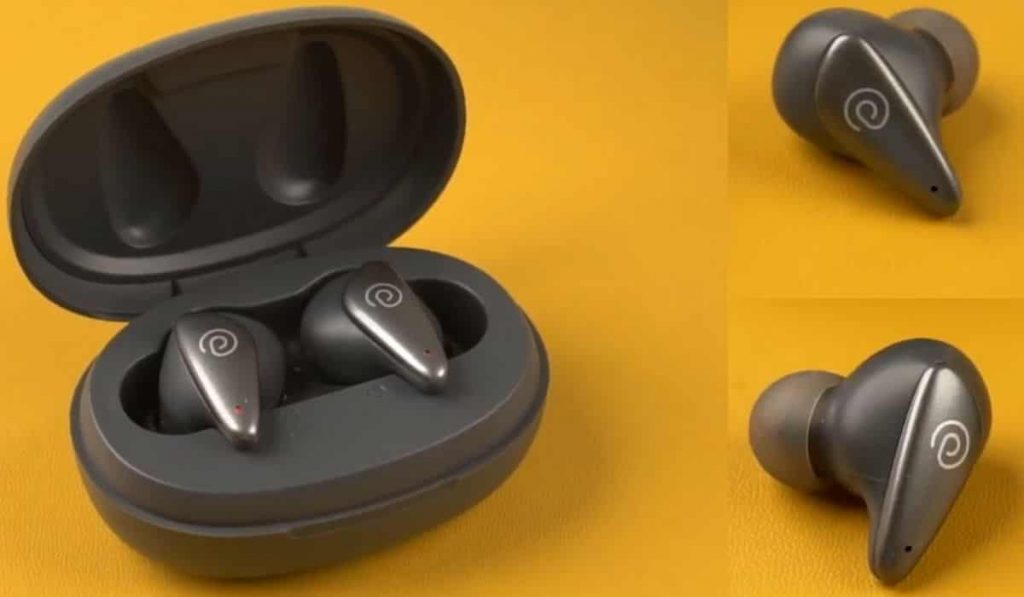 Launched in late May 2022, the Bassbuds Wave ENC is pTron's most cost-efficient and cost-per-money set of earbuds. Though the earbuds have been launched at a very competitive price, they will continue their legacy for such a long time. Taking a closer look at the box, we find an oval-rounded case and packed beads shaped like earbuds. The set comes in a gray and glossy aluminum finish. Let's take a closer look at the statistics and features.
Figures & Features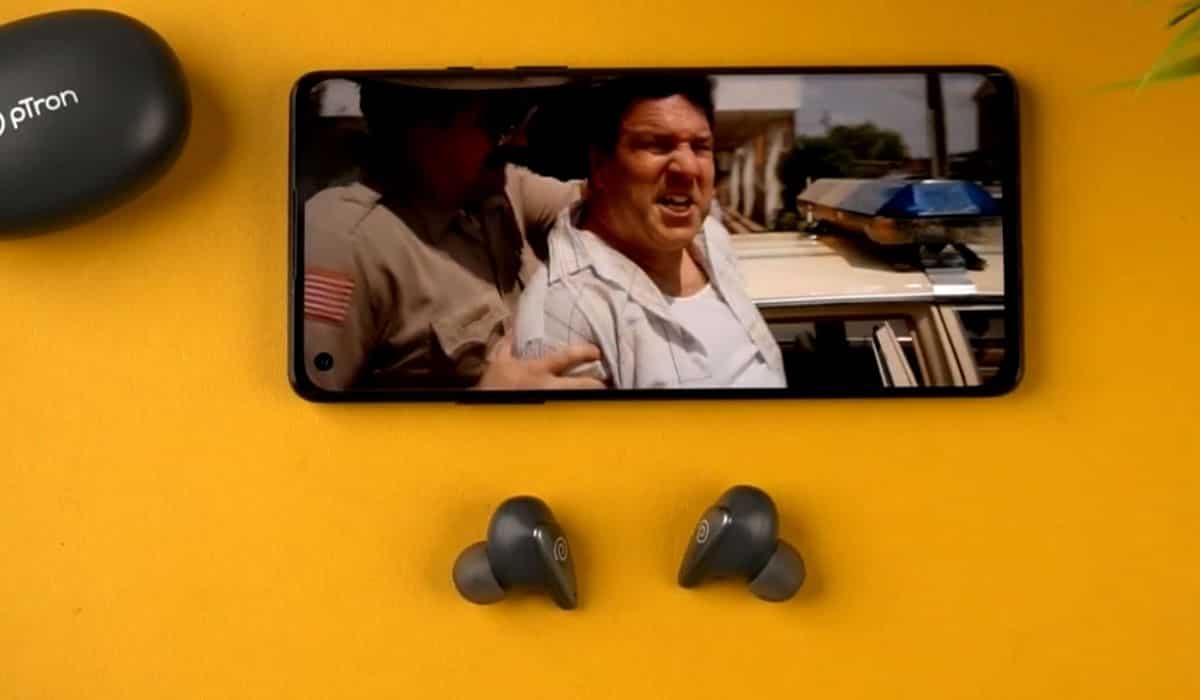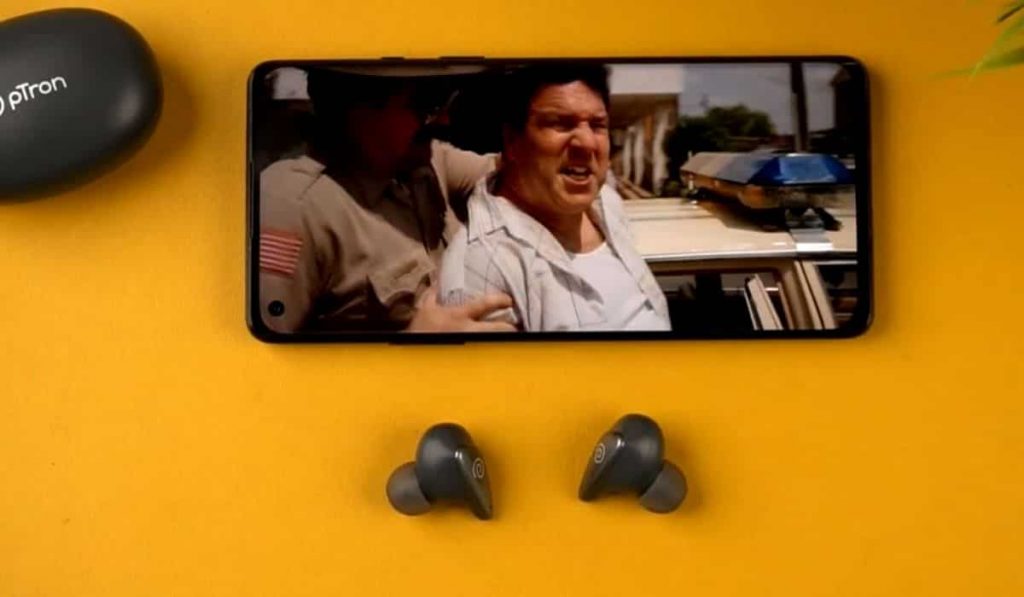 Build Quality
Looking closely at the charging case and the earbuds, the first impression is just wow!!. Not because of its 1000/- Rs price but due to its premium-looking aggressive design with an aluminum finish over the body. It is the most stunning thing ever launched at this price range with such rich features.
Starting with the charging case, we get an oval-shaped case with a matte finish with pTron branding on the top. The case is smaller and lightweight, The earbuds have some unique designs as you can see in the pictures. Each of the earbuds weighs just 7.5g which gives you the comfort for long music sessions. The case and the earbuds are protected by an IPX4 shield of water and sweat so you can take them off while it is raining or during hectic hours in the gym.
Connectivity
pTron Bassbuds wave ENC features the latest Bluetooth v5.3 to date. It also has 55ms super low latency mode which will give you an exceptional gaming experience without a single lag. If you ask us, how do the Bluetooth versions matter? there is a lot of upgrade in this SBC codec support which streams high-quality music and is liable for ultra-low, 55ms latency gaming.
Talking of the dual pairing, the earbuds lack on this, but nothing more than what it already has can be expected under this price range. The earbuds are exceptional in terms of connectivity as well.
Battery & Charging
Talking about the battery and charging properties, we get a 300mAh massive battery in the case and the earbuds which totally give up to 40 hours of playback time. with a single charge, the earbuds have 40mAh of battery which may last up to 5 hours easily. The case and the earbuds take 90 min and 60 min respectively for a full charge.
In battery and charging terms, we can say it is not fast charging enabled but there can not be expected much as per its price. After all, these are still the best earbuds under 1000 Rupees. the feature that can be expected and does not has in it, is the battery life indicator LEDs. You can note it as a negative point.
Sound Quality
Now talking of the sound quality, The earbuds are loud enough for all the musical genres. you can use the earbuds with 70-80%, normally, and more if your ears can tolerate so.
The bass quality is usual as in other pTron earbuds but for the clarity, they have nailed it. Perhaps these are going to take their place in the most affordable gaming earbuds for that, The clarity of highs and lows are much clearer than any earbuds in the range or in the upper range.
Talking of balance, these deliver exceptional balance and the earbuds seem more focused on classical, rock, and dance genres. You can enjoy all the genres with custom sound equalizer settings but these earbuds feel a little low for the concert-like audio.
The Environmental Noise Cancellation of the earbuds is decent enough, but not superior. Dual mic system in the earbuds provides clear calling experience to the caller.
Controls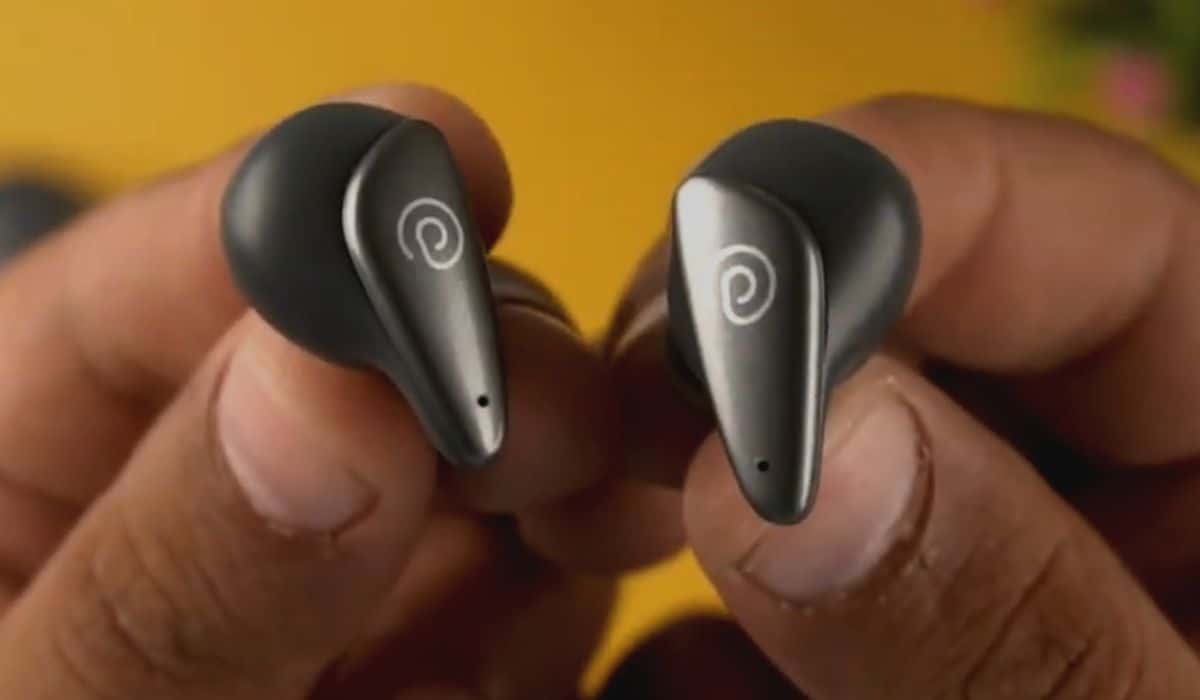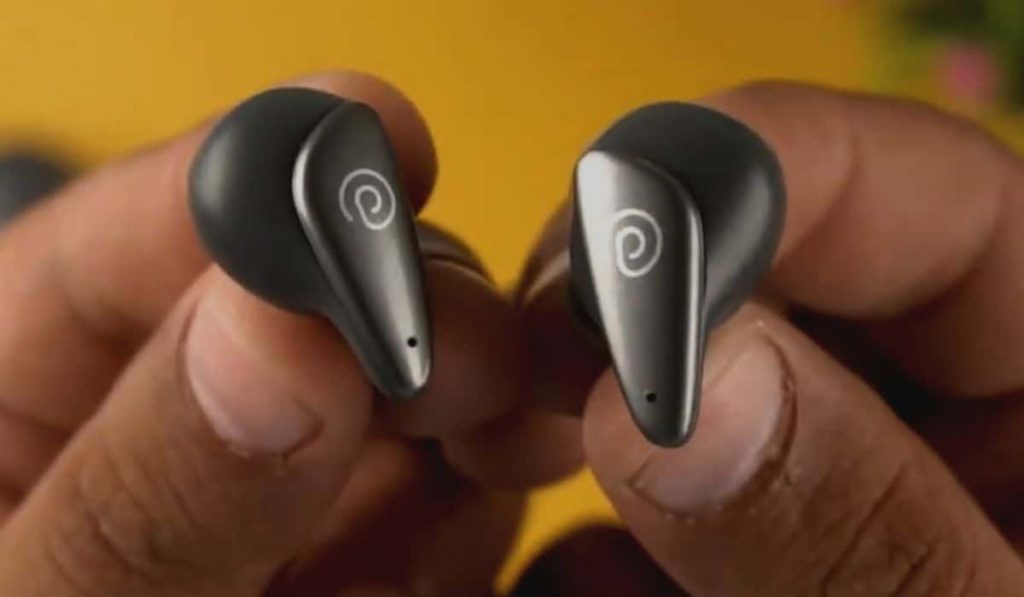 | | |
| --- | --- |
| Power On/Off | Earbuds automatically turn on when you open the lid of the case, however, you can long touch the CTC area for 4-5 seconds to turn it on/off. The earbuds will automatically turn off when you close the case after putting the earbuds inside the case. |
| Play/pause | A single touch on the CTC area will play/pause the track. |
| Next Track | Double-tap on the right earbud CTC area will play the next track. |
| Previous Track | Double-tap on the left earbud CTC area will play the previous track. |
| Voice Assistant | Long-tap on the left earbud CTC will activate the voice assistants |
| Gaming mode on/off | Long-tap on right earbud CTC will switch Gaming mode |
| Answer a call | single-tap on any earbud CTC to answer an incoming call. |
| End/reject call | Double-tap on any earbud CTC area during a call will end/reject the call. |
Pros and Cons
Pros
Price efficient
Strong Build
Premium design
Immersive sound
Compact
Comfortable
Gaming mode
Water-resistant
Dual mic-ENC
Instant pairing
Long battery life
Cons
No battery life indicator
Final Verdict
Now let's talk about the main thing and that is the performance. The very first thing about these earbuds is, that these earbuds are much more comfortable to use. Because of the design, you will be able to use them for a long time.
Keeping in mind that these are the budget TWS earbuds we sound the masterpiece, be it the quality, build, sound, battery, or other features. If these could have fast charging, It could have been better, but anyway, these are still the best TWS earbuds under Rs 1000/- and you can not ignore these earbuds.
Don't miss
Best Earbuds
People Also Ask
How to adjust volume with Earbuds?
You can not adjust/control volume through Airdopes or any earbuds, you have to adjust it through your main device.
How long does pTron Bassbuds wave ENC last on a single charge?
The earbuds last 5 hours non-stop after a single charge and the case stores 35 hours more in it.
Can I charge my earphones with a mobile charger?
Yes, pTron Bassbuds wave ENC supports Type-C charging. If your mobile charger comes with Type-C charging support then you can easily charge your device using your mobile charger.
How to claim a warranty for pTron Bassbuds wave ENC?
First, register your device on the brand's website. Dial the phone number provided on the warranty card/ website, and follow the instructions given by the customer support team.
Are pTron Bassbuds wave ENC
good for gym and sports?
The earbuds are lightweight enough to provide a secure fit into the ears and are good enough for sports.