TOZO has dominated the US audio market for a long time and continues to rule in the current era of budget wireless earbuds. The credit goes to their wonderful products, one such product is TOZO Golden X1, although not budget earbuds we will check if these justify their price by a TOZO Golden X1 Review. This will be helpful in buying these earbuds with a proper check.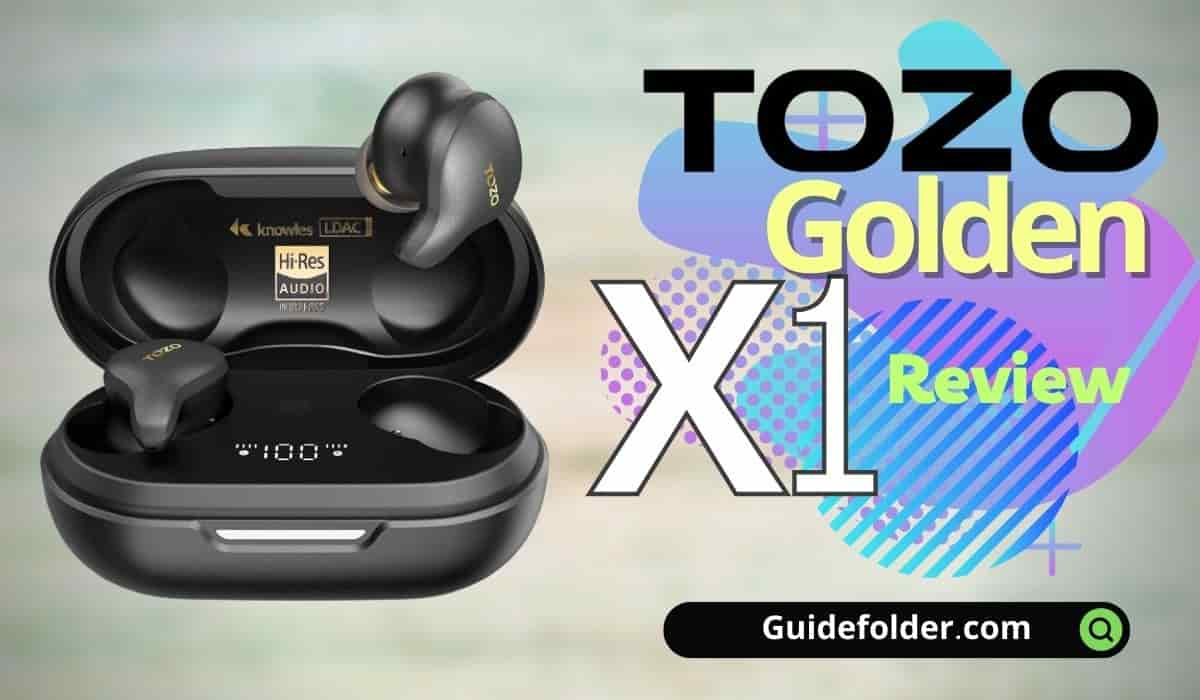 TOZO Golden X1 Specification
| | |
| --- | --- |
| Built with | Strong Plastic |
| IPX rating | IPX6 |
| Battery life Indicator | Yes |
| Controls | Touch controls |
| Connects with | Bluetooth |
| Bluetooth version | v5.3 |
| Bluetooth range | 10m |
| I/O Ports | Type-C port for charging |
| Latency | As usual |
| Dual Pairing | Yes |
| IWP tech. | Yes |
| Playback time | 32 hrs |
| Drivers size | 12mm |
| Noise Cancellation | Hybrid ANC |
| Ambient mode | Yes |
| Custom EQs | No |
What's in the box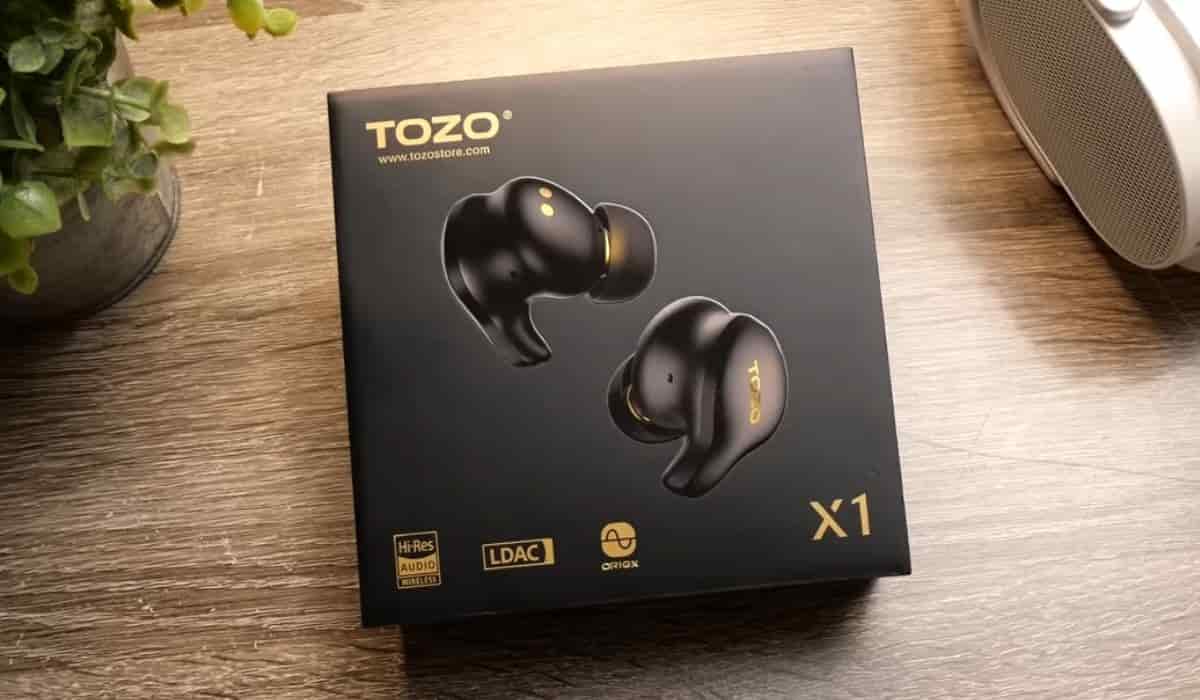 Opening the elegant box of earbuds, we get:
TOZO Golden X1 Wireless Earbuds
Wireless Charging Case
6 pairs of ear tips (XS/S/M/L/XL/XXL)
USB-C Charging Cable
Quick Guide & User Manual
The packaging of the earbuds is average and the accessories provided are ideal for earbuds of this price range.
What makes TOZO Golden X1 so special?
Balanced Armature Driver & Hi-Res Audio
Hybrid Dynamic Driver System
OrigX Pro High-Quality Sound
Environment And Active Noise Cancellation
Charging Compatibility & LED Digital Display
How is the Build Quality of TOZO Golden X1?
The build quality of the case and the earbuds is so much impressive. The case feels bulky and small like a Lithium battery filled all over the case. It has a digital screen for the battery life indicator and separately for the case, and both the earbuds. Also, the LED light on the front makes these look elegant.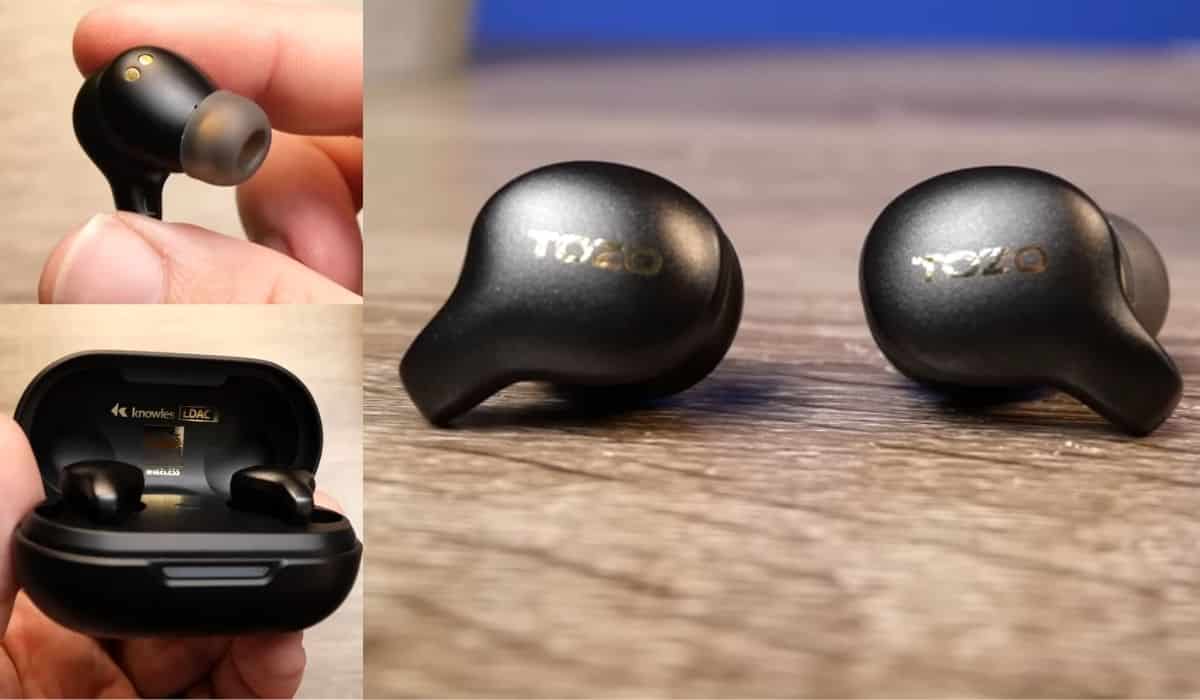 Despite not being waterproof, these earphones are IPX6 water-resistant and can endure brief contact with water or perspiration. The stem of the Tozo X1 earphones is tiny. As you wash your face or put on makeup, the microphone is brought closer to your mouth thanks to this design, which also keeps it out of the way.
Power on/off & Setup
As you open the lid, the earbuds go to pairing mode instantly. You just need to pair it with your phone by turning on the phone's Bluetooth and here you go.
Touch Controls & Commands
The TOZO Golden X1 features touch controls on each side of the earbuds with a CTC area. Here we have mentioned a table on how you can operate these earbuds.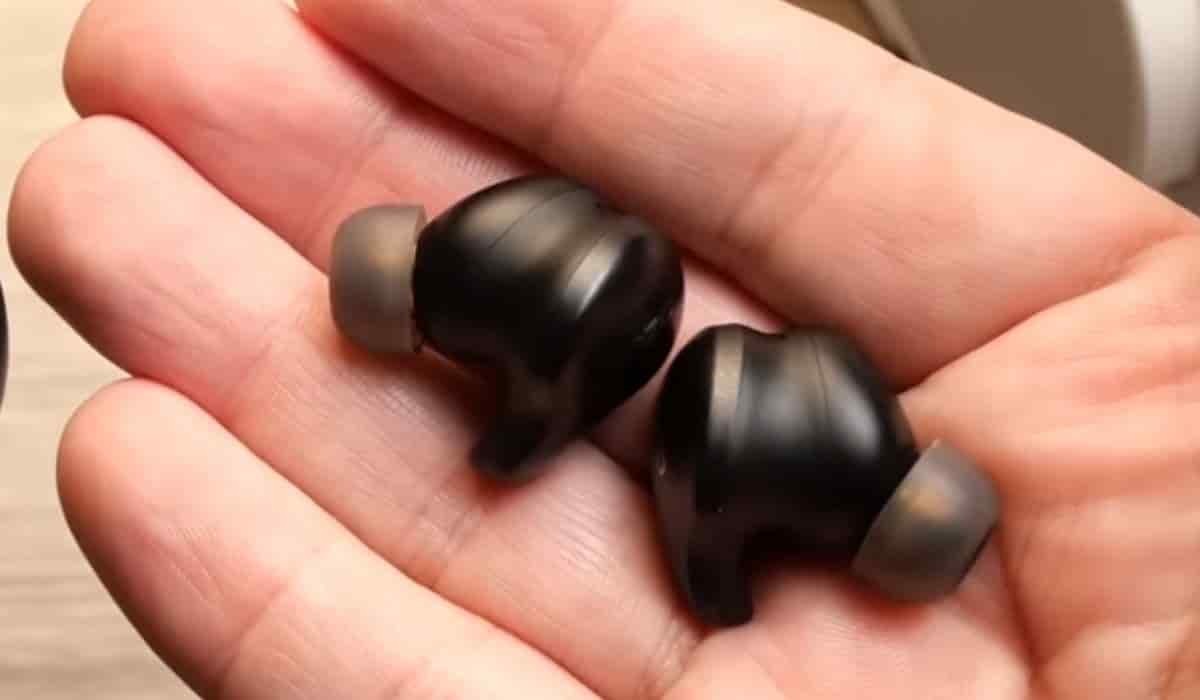 | | |
| --- | --- |
| Power On/Off | Tap the right earbud once |
| Entering Pairing mode | Tap the left earbud once |
| Voice asst. | Voice asst. |
| Switch ANC/Ambient mode | Tap left earbud once |
| Pause/Play | Tap the left earbud once |
Moreover, Volume controls are not supported in the earbuds, you have to adjust the volume through your device.
Connectivity and Pairing
The TOZO Golden X1 features Bluetooth v5.2 with Dual pairing. It lacks low latency mode which is quite rare at this price range. Of course, this price range is not for gaming earbuds. The pairing is so fast in these earbuds and it is seamless in terms of music streaming.
Check out this Fix TOZO Earbuds One Side not Working
Battery & Charging
The battery life of the earbuds is quite disappointing with ANC being turned on. You may not finish a 3-hour movie with ANC being on, Moreover, if you listen to these without ANC, these manage to last 5 hours at preferred volumes.
None of the earbuds and the case supports fast charging which is a complaint though. It features a battery life indicator screen which indicates the energy remaining in the earbuds and the case separately.
Sound Quality & ANC
Even if you don't have deep finances, the Tozo Golden X1 earbuds offer sonic adjustments and powerful bass. The Tozo Golden X1 offers additional functions and richer sound quality as a more expensive option. You might be pleasantly surprised by the Tozo X1 earbuds' performance, whether you like to listen to music on your iPhone or watch TV on your iPad.
Although the Tozo X1 earbuds are compatible with Apple products, you won't receive the same audio quality or level of integration as you would with the AirPods Pro. If you don't care about features like spatial audio and Apple's Handoff, these wireless earphones can be a good substitute.
If we talk of ANC in this one, it offers up to 42dB ANC with a pretty impressive Transparency mode. Which is as good as Premium earbuds, This one does not miss any noise except that of higher frequencies.
Performance ratings
| | |
| --- | --- |
| Usage | Ratings |
| Music | ⭐⭐⭐⭐⭐ |
| Sports | ⭐⭐⭐ |
| ANC | ⭐⭐⭐⭐⭐ |
| Gaming | ⭐ |
| Calling | ⭐⭐⭐⭐ |
Goods & Bads
Pros
Ultra-durable
Beautiful design
Compact
Comfortable
Water-resistant
Hybrid ANC
Hi-Fi immersive Sound
EQ customization
High Bass
Clear calling
Long battery life
Fast charging
Dual Pairing
Voice asst. accessbility
Our Final thoughts about
Despite not being a well-known brand like SONY and Sennheiser, Tozo has a devoted following on Amazon, where some of its products have over 300,000 ratings. The Tozo NC9, a pair of wireless earbuds with respectable performance, is one of their more affordable options.
Moreover, if these earbuds are so much exceptional in terms of ANC and no pair of earbuds can match the ANC these earbuds provide. The best in industry earbuds for ANC and transparency mode.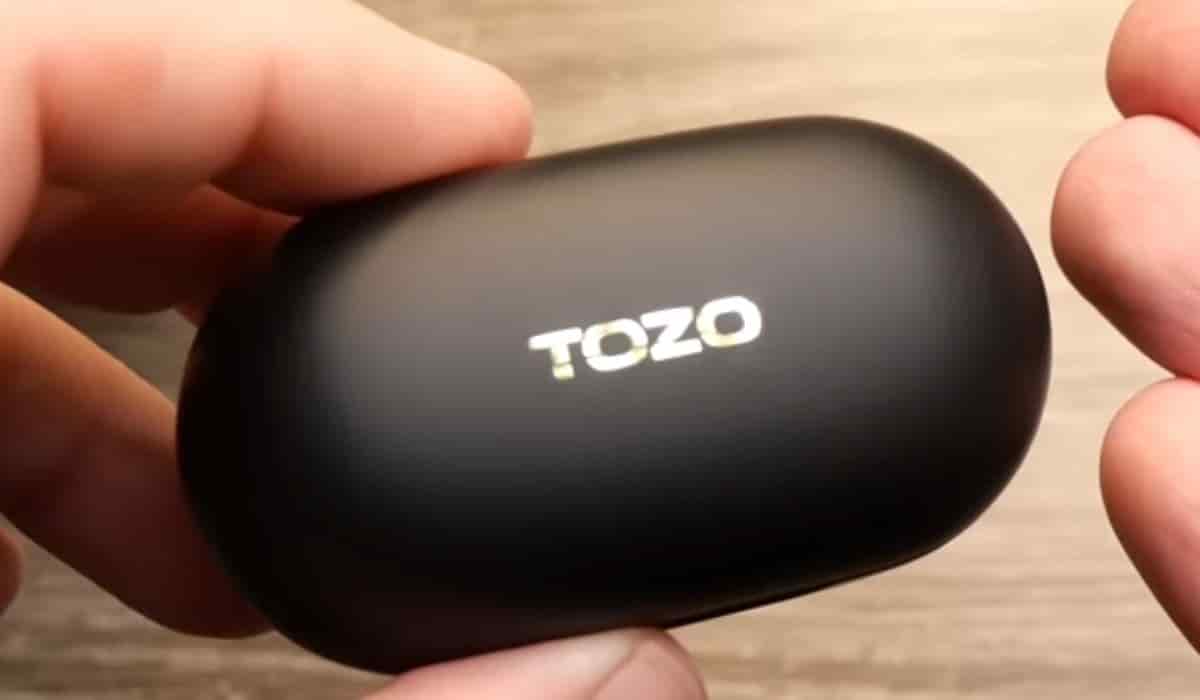 Is TOZO Golden X1 worth buying? The Golden X1 has a fantastic look that is complemented by a clear sound characteristic that can be altered. Even while it still doesn't quite reach the point you want, its EQ is incredibly responsive and can make an impact. You'll receive a sound that is as sophisticated as its design, and it is loaded with other functions that also make it an excellent phone accessory.
You might be interested in 5 Surprisingly Best TWS Wireless Earbuds under $100
I hope this review guide will help you to make the best decision while buying tws earbuds.
If you have still any doubts, feel free to comment below in the comment box.