There are many audio brands in the Indian market. Mivi is one of them but while purchasing, the question comes to our mind "is Mivi a good brand for earbuds, earphones, and speakers".
Many people keep searching for cheap and affordable earphones, earbuds, and speakers and then they found mivi products. But they don't know if the mivi product is good or not.
They ask a lot of questions such as is mivi long-lasting, and how is mivi brand. But don't worry, here we will help you to know about the mivi brand.
About Mivi Company
Mivi is a Hyderabad-based electronics brand. It was founded by Viswanadh Kandula and Midhula Devabhaktuni in 2016. The brand specifically manufactures charging cables, earbuds, earphones, and speakers (portable speakers, soundboard, etc.) in its own unit in Hyderabad, India.
The Legal name of the company is Seminole Electronics Pvt Ltd and the headquarters is in Hyderabad, Telangana (India).
You can check out more on the company profile on YourStory.
Is Mivi an Indian brand or a Chinese brand?
When you hear or read the brand name, you feel this would a Chinese brand but this is not right.
Mivi brand name is derived from its founder's name – (MI)dhula and (VI)swanadh. They are a couple who left their job in the U.S. and returned to India to startup.
Mivi is an Indian brand that is manufactured in India at its own unit in Hyderabad, Telangana (India). You can read the article on News18 and Payu about this.
You can also look at the manufacturer name of Mivi Products on Amazon, Flipkart, and mivi's official website.
It is a very good thing that mivi the Indian brand manufacture the product according to Indian centrist music audio product and generates employment in India.
Is Mivi a Good Brand?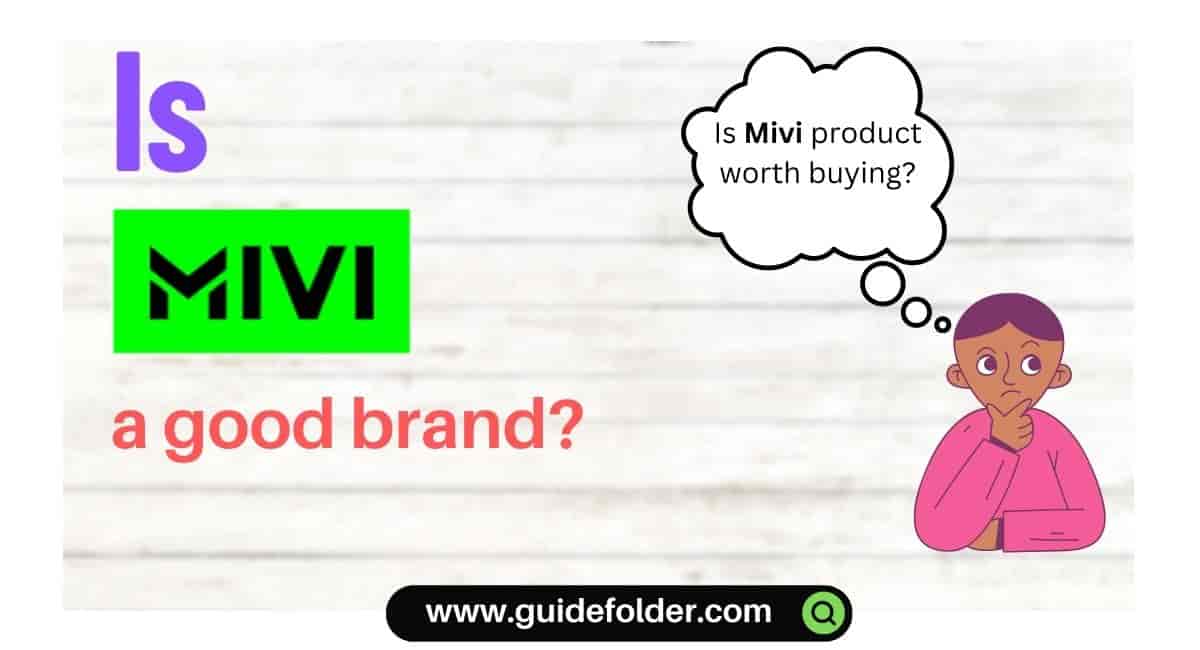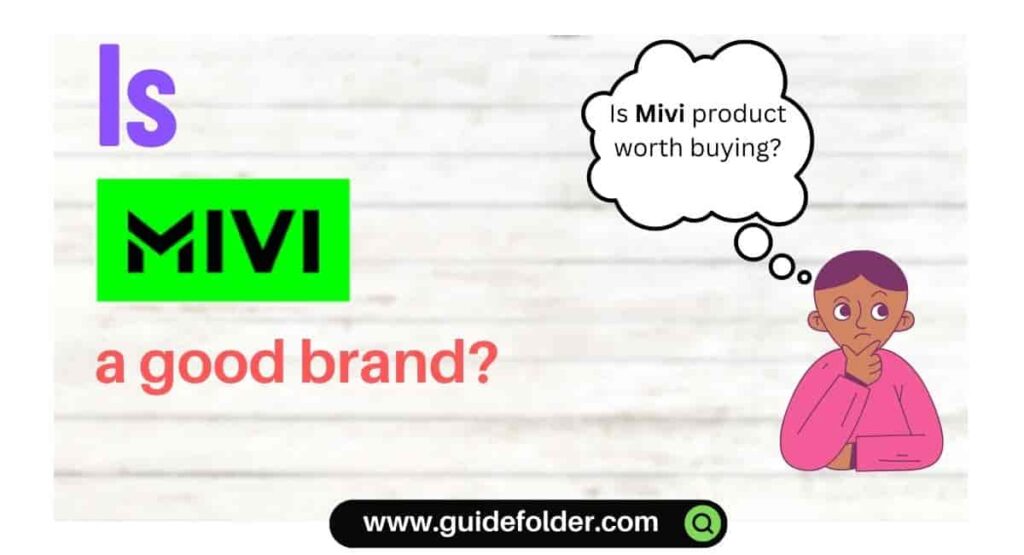 Generally, what do you do to identify whether the brand is good or not? So, you search on google, check the official website for about the company, and check the product reviews on Amazon, Flipkart, or other platforms.
But apart from that, we tested the product and checked the after-sales service, and value for money product and then we decide whether the brand is good or not.
After testing, after-sales service, durability, and affordability, we can say mivi is a good brand and it is completely made in India.
As soon as you buy the mivi product, you can register your product on the mivi official website by scanning the QR code that comes with the box content.
The mivi has launched many products such as charging cables, neckband earphones, earbuds, portable speakers, soundbars, and smartwatches.
After all, we can say the mivi is above average brand which comes with affordable prices, durability, and good after-sales service.
How is the After-Sale Service of Mivi?
The after-sale service of Mivi is a little bit hectic for customers because they support only by Email to [email protected] and you can also call +91-8099973333
If your mivi defective product comes under the warranty, you have to mention the details of your product and what is the issue with the product in the mail.
After the first mail is sent by you, you will receive a reply with a link where you have to submit the demanded detail.
After submitting details after opening a link, you will again receive a reply with troubleshooting steps that you have to follow and if those steps work for you then it is good and if those steps don't work then you have to reply to process further.
If everything goes well then your defective product approves for replacement and you will receive a pdf for shipping detail. Then you have to pack the defective product in box and paste the shipping printed paper on the box which you have received in the mail.
You have to print two copies of the shipping invoice pdf. Paste the first copy on box and fill the mentioned details on seconds copy for the future reference and take it that at your home.
After picking up the defective product, you will receive the replacement product.
Overall, the process of after-sale service of the mivi brand was very lengthy and hectic.
Should you buy Mivi Earphones or Earbuds?
If you are looking for earphones or earbuds with a tight budget then you can consider buying mivi earphones or earbuds under 1000 or 1500 budget.
Best Mivi Wireless Earphones
The best two neckbands earphones from the Mivi brand got many positive responses from the user. We also used that two neckbands which are given below here.
1. Mivi Collar Classic Pro: It has 72 hours of playback time with decent sound and call quality. It is a value-for-money product.
2. Mivi Collar Classic: It has 24 hours of playback time but it has a micro USB charging port. The sound and call quality are good as per the price point of 1000 Rs budget.
Looking for alternative earphones? Check out the best wireless earphones under 1500
Best Mivi Earbuds
Most mivi earbuds come under the 2000 budget and some are under the 3000 budget. We found some mivi earbuds which are popular and value-for-money products.
1. Mivi Duopods F30: With 42 hours of battery playback and decent sound & call quality, it comes under the 1000 budget category.
2. Mivi DuoPods F40: It is a half-in-ear earbud with 50 hours of battery backup and enhanced sound quality. It comes under 1200 budget.
3. Mivi DuoPods F70: It has 50 hours of battery backup. For a better calling experience, it has Quad Mic and ENC. It comes under the 1500 budget category.
Check out the best tws earbuds under 1500 budget.
Best Mivi Bluetooth Portable Speakers
There are 3 speakers from the mivi brand and all come in different price ranges. As the price increases, the overall feature also enhanced in mivi speakers as we found after testing.
1. Mivi Octave 3: With the premium look and 16w Bluetooth speaker, it has enhanced bass and overall sound quality is average. It has type 2 charging. The best buy price for Mivi Octave 3 is under the 2000 budget.
2. Mivi Roam 2: The design and build are good and it has 24-hour battery backup. Overall sound quality is good under the 1100 Rs budget segment.
3. Mivi Play: It has a good build and design with good sound quality. Don't expect premium sound quality at a price point of 800 Rs. According to this price, it has good sound and builds.
Wrapping Up
Now you know the answer to "Is Mivi a good brand" after reading this guide. We can say mivi targets the mostly 1500 budget category products.
But you always keep in mind that you get that much quality as you pay for the product. So don't expect premium sound quality for less price.
Check out Is Noise a Good Brand?
Is Mivi a Good Brand? I hope you got your answer to the question in this detailed guide.
If you have still any doubts, feel free to comment.
FAQs
Who owns the Mivi brand?
Mivi was founded by Viswanadh Kandula and Midhula Devabhaktuni in 2016.
How is the mivi brand?
The Mivi is a good brand if you are looking for a cheap and the best audio product.
Is Mivi long-lasting?
Yes, Mivi has good durability.