Are you looking for budget wireless earbuds which fit your ears and your earphone needs perfectly? the boAt caught that need and almost fulfilled that with their recent launch of Airdopes 131 Pro. It is very likely that you might be already aware of these earbuds and want to check if they are worthy before you buy them. You are right! These earbuds are packed with plenty of awesomeness. After a test, we are presenting boAt Airdopes 131 Pro Review so you can buy these earbuds with a proper check.
boAt Airdopes 131 Pro Review: Price, Specs & More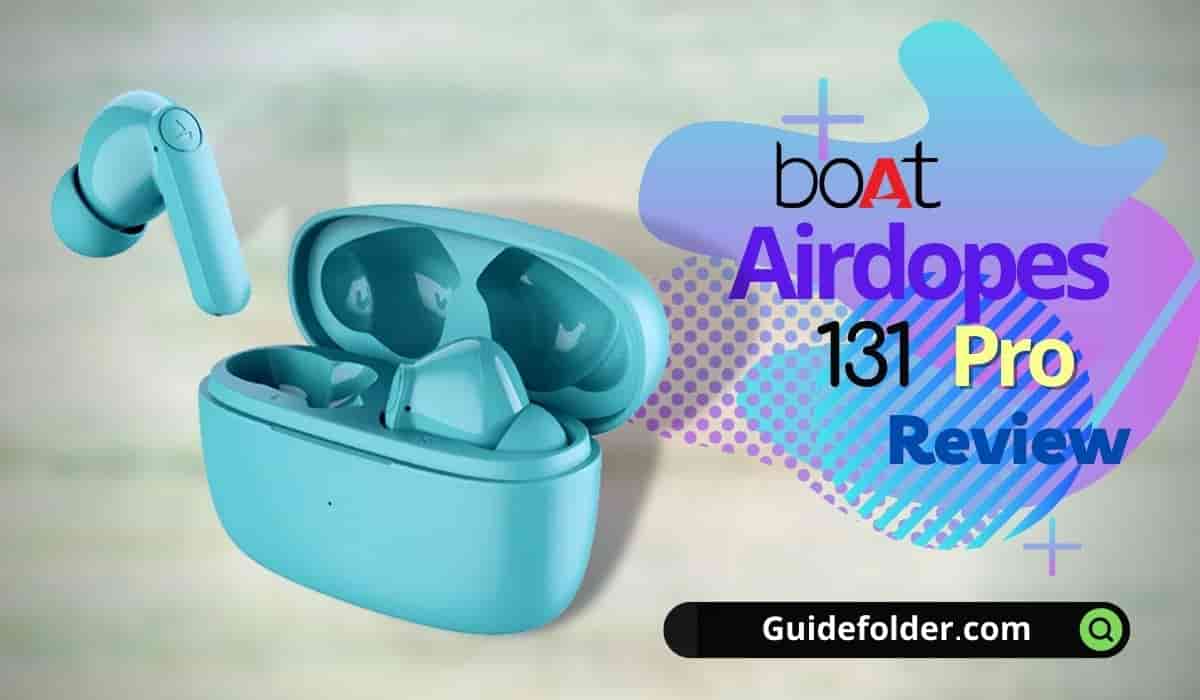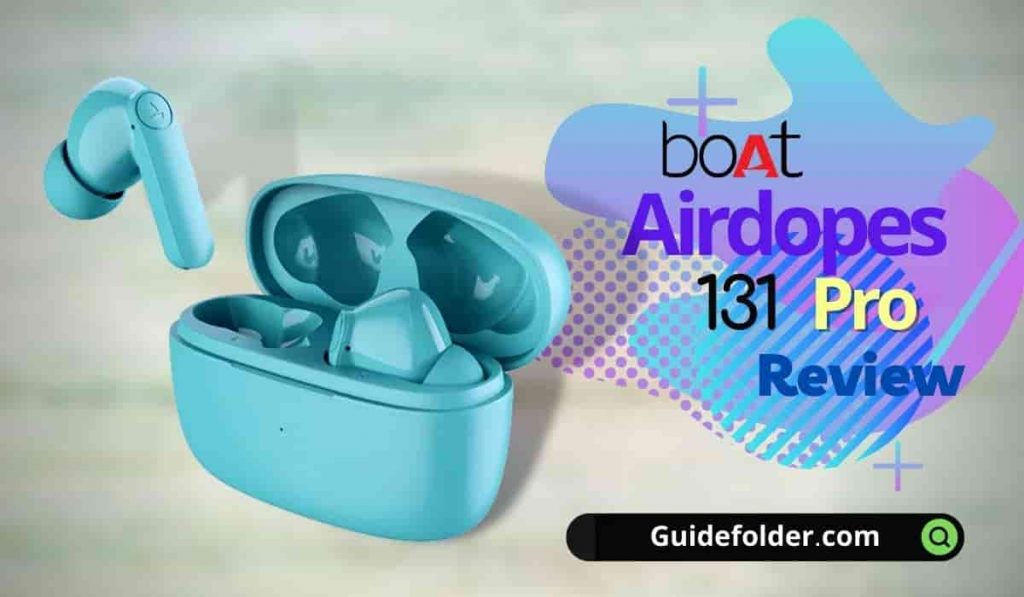 boAt Airdopes 131 Pro Specification
| | |
| --- | --- |
| Product | boAt Airdopes 131 Pro |
| Brand | boAt |
| Model Name | Airdopes 131 Pro |
| Type of Earphones | in-Ear |
| Highlight Factor | Excellent value |
| Connects with | Bluetooth |
| Weighs | 50g |
| Warranty | 1 Year |
| Launch Date | 4 July 2022 |
| Global ratings | 4.1⭐ out of 5 |
| Price | |
What's in the box
As we unbox the package we see:-
Airdopes 131 Pro case
Earbuds inside the case
Additional Earsnuffs
Type-C Charging Cable
Warranty Card
How is boAt Airdopes 131 Pro different from boAt Airdopes 131?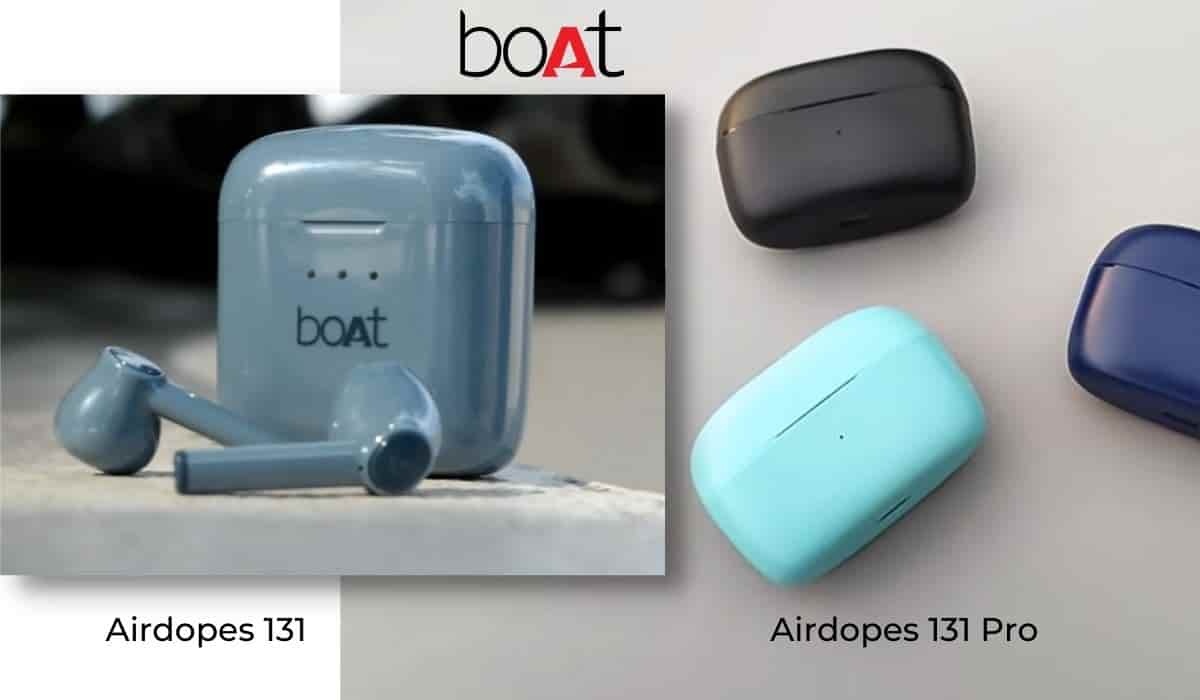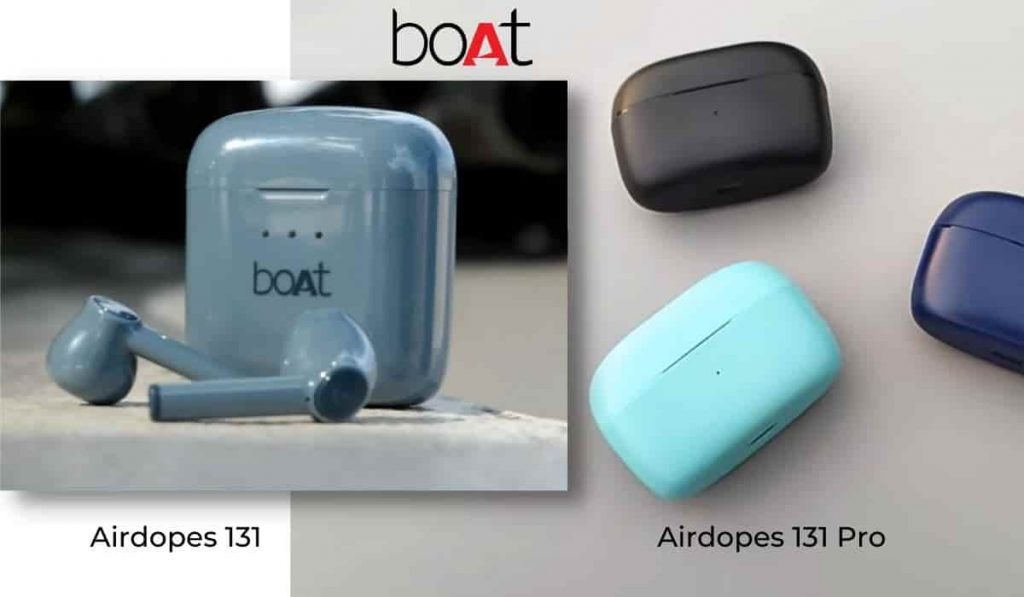 Let us tell you that boAt Airdopes 131 Pro is a successor of boAt Airdopes 131. Yes, boAt has already launched boAt Airdopes 131 before 131 Pro.
We noticed that boAt Airdopes 131 Pro is stem-shaped earbuds with ear tips whereas boAt Airdopes 131 is half in-ear design with no ear tips.
And boAt Airdopes 131 Pro has many advanced features compared to boAt Airdopes 131. Airdopes 131 pro has ASAP charge, beast mode, more battery backup, a better-calling experience with Quad Mic ENx, the latest Bluetooth, and better sound quality.
Build Quality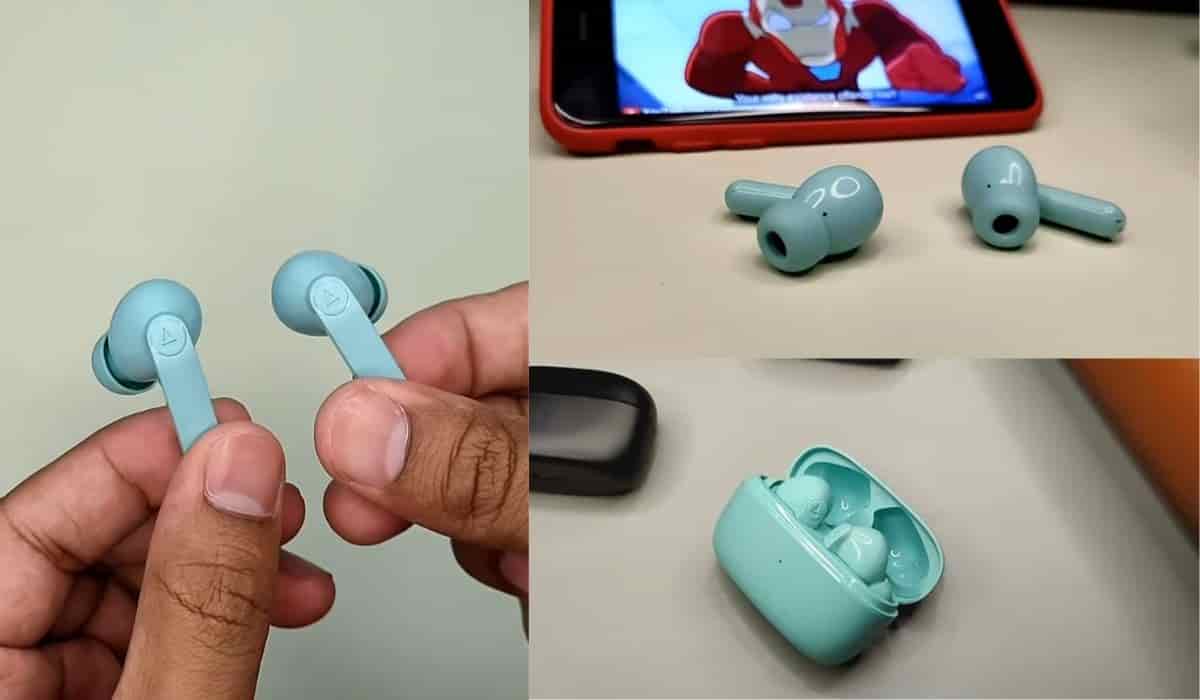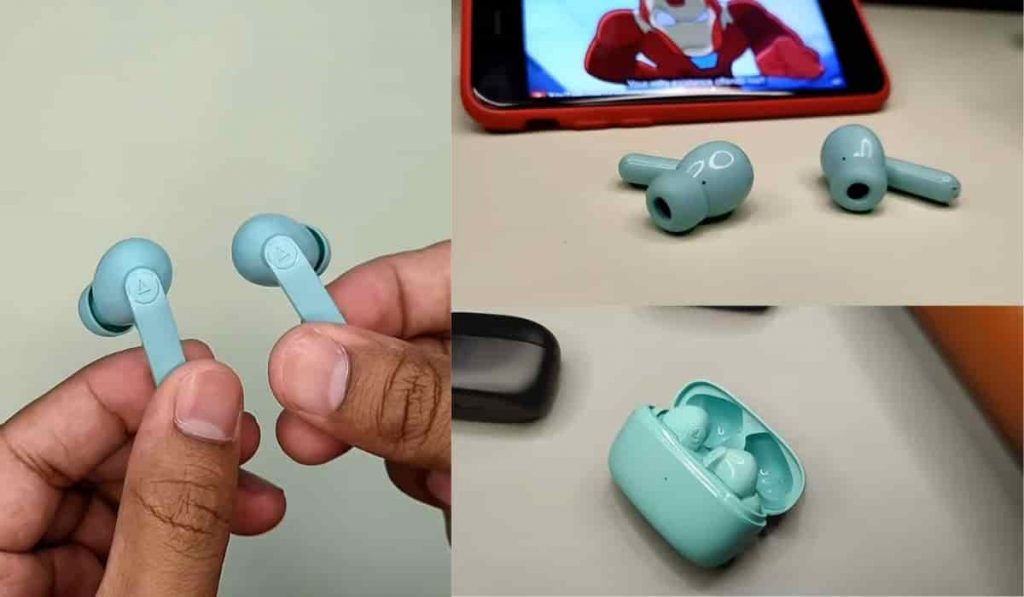 Opening the compact and handy case, we see the stem-shaped earbuds packed and market within as left and right. Although the case is minimalistic, the battery life is so much longer than expected. In such cases, the battery life indicator becomes a need so you can track the usage and avoid battery drainage. At least they should have provided an LED battery life indicator.
The case is so compact and has a matte finish over it, and so do the earbuds. The top-notch earbuds are marked with a boAt icon as a CTC area for touch controls. The earbuds have a distinctive design but due to their lightweight and ergonomic touch, the earbuds fit snugly into the ears. Both the earbuds and the case are water-resistant and are rated IPX5. So you will get to enjoy music even in the rain.
Apart from this, the case and earbuds are very compact and comfortable. The lightweight earbuds do not disturb your earbuds and you will enjoy listening to them for a long time.
Power on/off & Setup
The earbuds automatically turn on as soon as you lift the case lid and try to connect to your device that is already paired. If not paired, you need to pair them just like all other earbuds. You can touch and hold the CTC area for 4-5 seconds to turn it on/off
Button Controls & Commands
Although it is very common, earbuds come with touch controls. Each earpiece has a CTC area indicated by the boAt icon at the top. The earbuds are perfect for those who don't like traditional-style earbuds. boAt's touch-sensitive earbuds are easy to control.
| | |
| --- | --- |
| Voice Assistant | Long touch left CTC for 3 seconds to activate your default smart voice assistant |
| Answer Call | Single tap the CTC on either earbud to answer an incoming call |
| Hang/Reject Call | Double tap the CTC on either earbud to end/reject the call |
| Play/Pause Music | Single tap either earbud's CTC to play/pause music |
| Next Track | When playing music, double-tap the left earbud's CTC to return to the previous song |
| Previous Track | When playing music, double tap the left earbud's CTC to return to the previous song |
| Beast Mode | Long touch the right CTC for 3 seconds to switch to Beast/Gaming mode |
Connectivity and Pairing
boAt Airdopes 131 Pro features the latest Bluetooth v5.3 with Enhanced Data Rate (EDR) to bring you the ultimate gaming and movie experience with 65ms ultra-low latency. The earbuds have IWP technology which allows the earbuds to be quickly connected to the last paired device. Speaking of experience, this is true for any Bluetooth device provided it is within a distance of 8-10 meters.
Here's How to connect
Turn on the Bluetooth functionality on your phone/media device and scan for new devices.
Find Airdopes 131 Pro and pair accordingly The earbuds will be connected to your device.
Monopod Mode
The earbuds can be used as a monopod as well, just pick up the desired earbud from the case and the earbud will automatically enter the connection mode.
Find Airdopes 131 Pro and pair accordingly The earbuds will be connected to your device.
Battery & Charging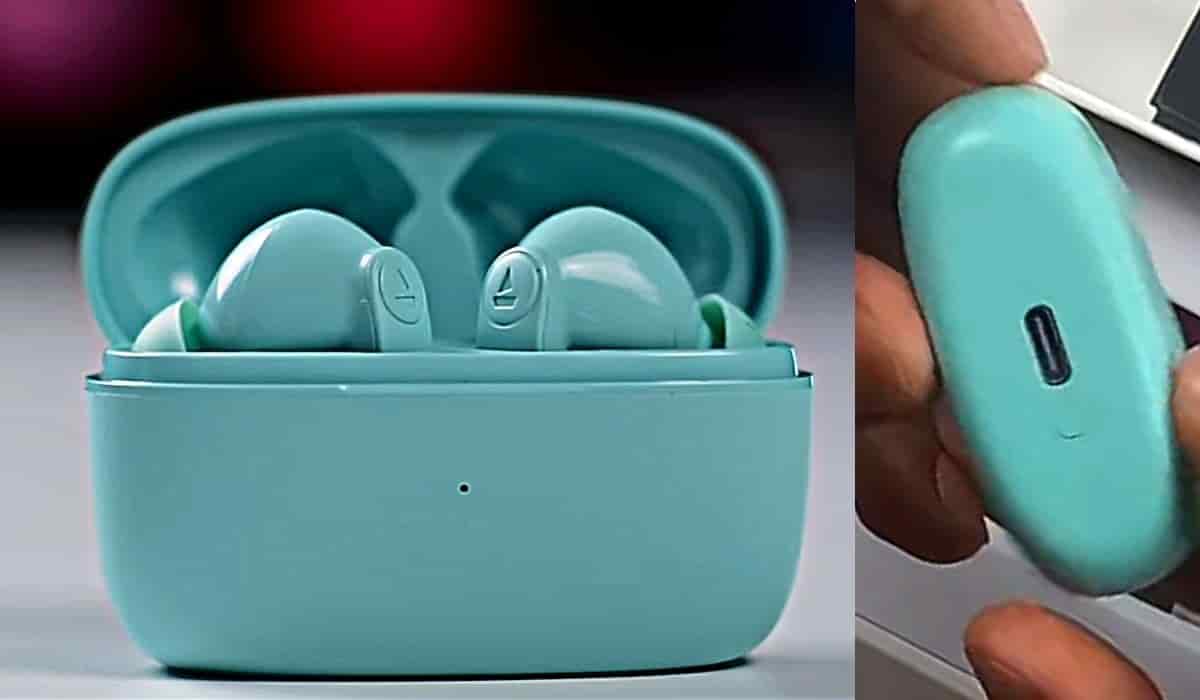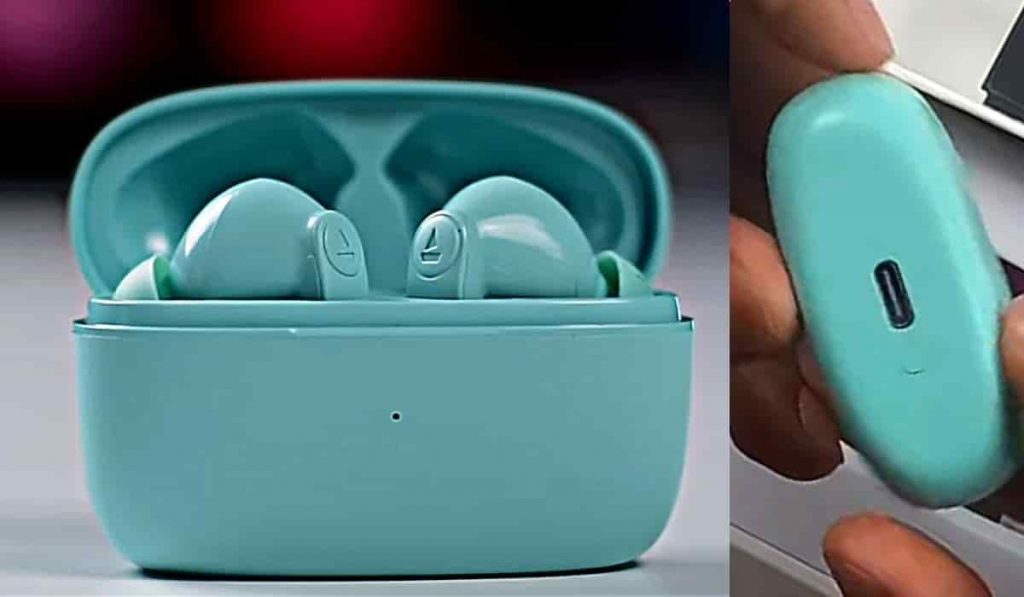 the boAt has taken this to the next level. The battery and charging factor of the earbuds is a pure highlight. This would make these earbuds a great masterpiece. The earbuds last for 9 hours non-stop on a single charge. No budget earbud is even close to this. Furthermore, the case carries a whopping 36 hours of playtime which allows for charging the earbuds when needed. It's what they claim, but does it deliver? Yes, earbuds do exactly that. The earbuds last up to 7-8 hours at high volume, and even more when the volume is below 50%.
Sound Quality
The earbuds feature 11mm dynamic drivers which deliver a typical boAt signature sound quality, Sound clarity is mediocre, and the lows and highs are expanded in depth. Talking of the equalizer settings, we get deep bass which energizes the sound booms and makes the lows more powered. You can customize the equalizer in some music players and you will notice that the earbuds are much more capable.
The sound quality of the earbuds is much improved than other earbuds in this class. We get boAt signature sound quality, ENx technology, and Deep bass with clarity.
Call quality is not as good as it should be. Maybe it's the ENx technology that filters out extraneous noise but the clarity is gone. You can understand if you record your call but you will see that it is not clear and that would be a complaint.
Performance ratings
| | |
| --- | --- |
| Activity | Rating |
| Music | ⭐⭐⭐⭐⭐ |
| Controls | ⭐⭐⭐⭐⭐ |
| Comfort | ⭐⭐⭐⭐⭐ |
| Calling | ⭐⭐⭐ |
| Gaming | ⭐⭐⭐⭐ |
| Gym | ⭐⭐⭐⭐ |
Goods & Bads
Pros
Durable
Compact
Strong built
Classic design
Immersive Sound
Deep bass
Passive-ENC
Long battery life
Fast charging
IWP technology
Ultra-low latency
Touch controls
Water-resistant
Lightweight
Snug fit
Price variations
the boAt has recently launched Airdopes 131 Pro on 4th July 2022 at Rs 1299/-. The highest price is 1499/- rs and the lowest price is 899/- rs. The best buy price is under 1300 Rupees.
You can get boAt Airdopes 131 Pro from the boAt website directly and on amazon. In sales, it achieves its lowest price but the difference is not worth waiting for as it is already of so much value at its price range. It is the best TWS earbuds under Rs 1500.
Our Final thoughts about
So, is it good to buy boAt Airdopes 131 Pro these days? Is boat Airdopes 131 Pro worth buying? The answer is moderate. The earbuds are so much rich in terms of sound and all other features, If you do not need the battery life indicator for your long-lasting battery, these are the best earbuds in the market at their price range. It is close to impossible to match the level of the sound quality but the call quality is terrible.
Coming to The build quality, It disappoints in nothing. It is compact, stylish, and very much advanced as per current generation earbuds. It is water resistant so you do not need to worry if it gets wet.
Next, we look at Battery and charging which is extraordinary as already mentioned. The fast charging is somewhere mediocre but it works as expected. The sound quality is where you will love it even if you are an audiophile. The earbuds are good for moderate users, amazing for audiophiles, and good for those who use the earbuds for long hours. If you can compromise sound quality very little with the battery life indicator, they give you another option Airdopes 121 Pro.
You can download boAt Airdopes 131 Pro user manual – Download Here
Recommended for you
People Also Ask
How to awake voice assistance on boAt Airdopes 131 Pro?
Double tap on the left earbud for voice assistance.
Are boAt Airdopes 131 Pro good to buy?
boAt Airdopes 131 Pro has moderate modern features and quality and amazing sound quality, but it sucks while calling. Overall it is good to buy Airdopes 131 Pro
How to pair boAt Airdopes 131 Pro with mobile?
As you open the lid, turn the Bluetooth on your mobile, then it will appear in your Bluetooth devices list. tap on the name boAt Airdopes 131 Pro and it will get paired and connected with your phone.
How to turn on the beast/gaming mode in Airdopes 131 Pro?
Touch & hold the right earbud for 3-4 seconds to turn on/off the beast mode.