The boAt brand is leading India's market in the segment of audio products such as neckband earphones, earbuds, headphones, and speakers. As you all know when you use the product, you got to know the problems. The same here has happened like boAt Stone Bluetooth Portable Speakers not connecting to smartphones, laptops, or anything.
But don't worry. Here we have proven ways to fix the boAt Stone not connecting problem in this detailed guide. Let's start this guide.
How do you put boAt Stone Speakers in pairing mode?
To pair the boAt Stone speakers with Bluetooth devices is as same as you pair the earphones with Bluetooth devices.
Step 1: Just press and hold the Multi-function button (Power button) until the blue LED light flashes or a voice prompt like "power on you plug into nirvanaa". The speaker will enter into auto-pairing mode then.
Step 2: Turn on the Bluetooth on your smartphone (iPhone or Android), Laptop, or any other compatible devices.
Step 3: Now you have to look for your boAt Stone Speaker name in the Bluetooth list and tap to connect it. Enter the passkey '0000' if asked during the connection.
Step 4: Now your boAt Stone Speaker has connected to a Bluetooth device successfully.
Step 5: Next time, the last connected devices will automatically be connected when the speaker is switched on.
This is the whole process for pairing your boAt Stone Bluetooth Portable Speakers with compatible Bluetooth devices.
Read it Best Portable Bluetooth Speakers under 1500
How to Fix boAt Stone Bluetooth Portable Speakers not Connecting?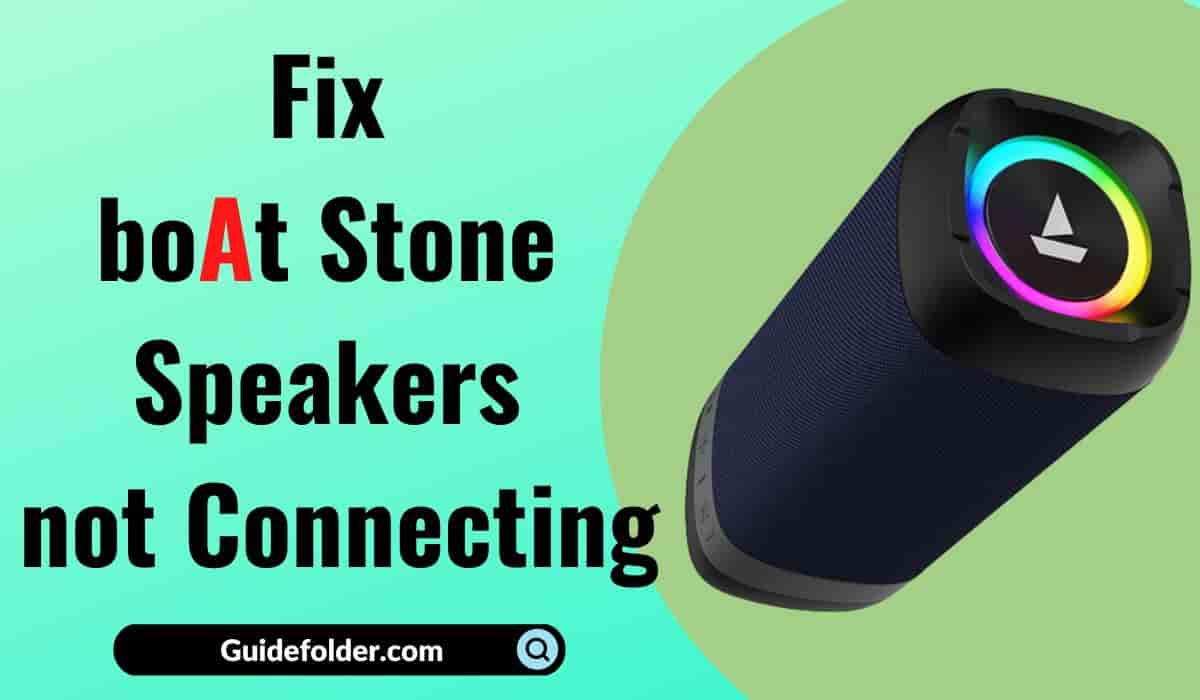 If your boAt Stone not connecting has happened then you can follow the given below guide to fix the issues you are facing. These methods will work on almost all models of boAt Stone speakers:
boAt Stone 1200
boAt Stone 200
boAt Stone 170
boAt Stone 1000
boAt Stone 260
boAt Stone 1208
boAt Stone 180
boAt Stone 100v2
1. Disconnect the Aux Cable
If you are trying to connect your boAt Stone speaker to Bluetooth devices when the Aux cable is connected to the Aux socket of the portable speaker then you are not able to pair the boAt stone to a Bluetooth device.
So if you have to connect a boat portable speaker to Bluetooth devices then you have to turn on the pairing mode of the boAt stone.
2. Ensure the Bluetooth Range
Every wireless device has a Bluetooth range limit and both devices are under the limited range for wireless functionality. Most of the boAt stone wireless speaker has 10 meters or less (33 feet or less) Bluetooth range.
3. Compatible Devices
The boAt Stone speaker and Bluetooth devices should be compatible. The newer gadget has a newer version of Bluetooth so check whether Bluetooth devices support the newer version of bluetooth or not.
And also, you have to check that the device you are attempting to pair with supports A2DP stereo audio transmission.
So this may be one of the reasons which create the issue of not connecting.
4. Charge the boAt Speaker
You must check that the boAt stone speaker has a sufficient battery so that you can connect boAt Speaker to the Bluetooth device.
Charge your boAt Speaker up to 90% battery and then try to connect your Bluetooth speaker to Bluetooth devices.
5. Power on and off
You should try to power off and on the boAt speaker and you should try to turn off and on the bluetooth of bluetooth devices.
After doing off and on, you can try pairing your boAt Stone speaker to bluetooth devices.
6. How do I reset my boAt Stone Bluetooth speaker?
The factory reset clears all the Bluetooth paired lists with the speaker and gets the speaker back to its initial configuration.
Most of the boAt Stone speakers have a reset key which you have to press and hold for a few seconds for resetting your boAt Stone speakers.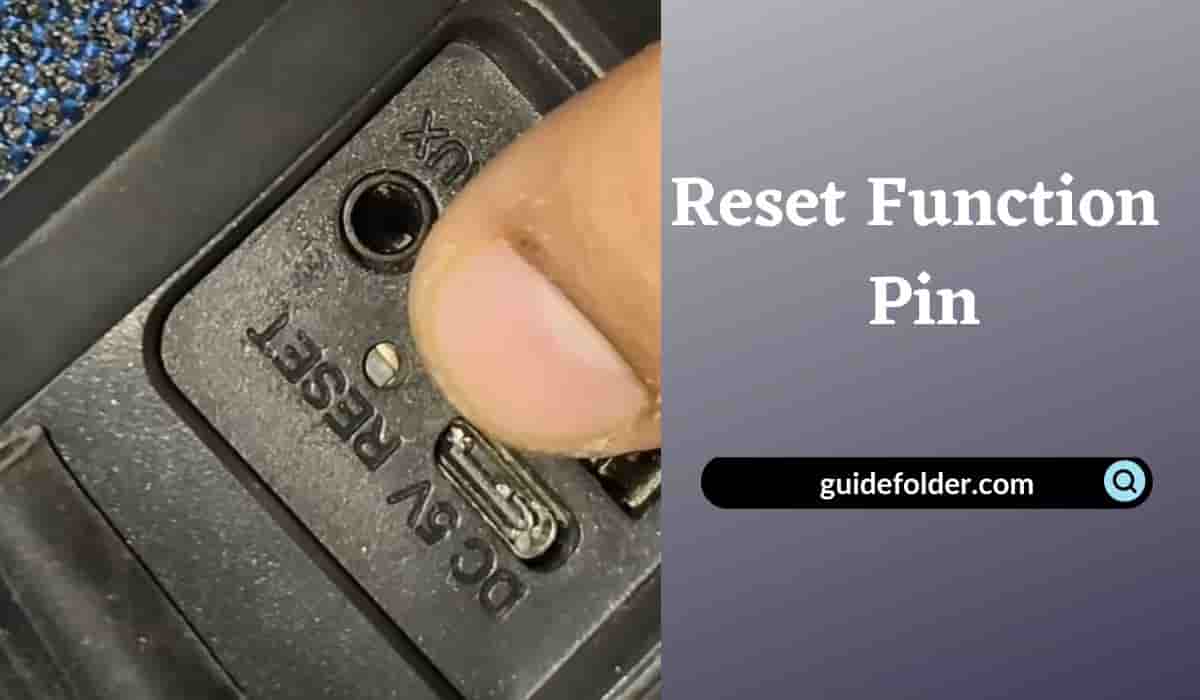 If your boAt Stone is still not connecting then what to do?
After trying all the troubleshooting steps for fixing the boAt stone not connecting issue, you are still not able to connect your boat speaker.
The problem may happen with the hardware part that's why it is not connecting to your Bluetooth device.
To fix this issue, you can visit boAt Service center or go to the support page of boAt official website.
Check out the Best portable Bluetooth speakers under 2500
Wrapping Up
If you have bought boAt Stone Speaker and you are facing such an issue then this guide might help you to fix boAt Stone not connecting issues. These troubleshooting steps are for all boAt Stone speakers whichever the models are.
If this guide helps you then you must comment below your thought on how you fixed the issue and if not able to resolve then also comment.
We have also covered the Best Portable Bluetooth Speakers under 8000 and under 5000 Rs budget too.