Recently, the boat has launched the Airdopes 190 Gaming Earbuds with 40ms latency which is super for the hardcore gamer who wants wireless earbuds option for gaming. After a while for using, it will get disconnected frequently. To fix this issue, we will have to perform a factory reset in boAt Airdopes 190.
We know that most of you face the same or another type of issue, you should reset boat airdopes 190 gaming earbuds in order to troubleshoot.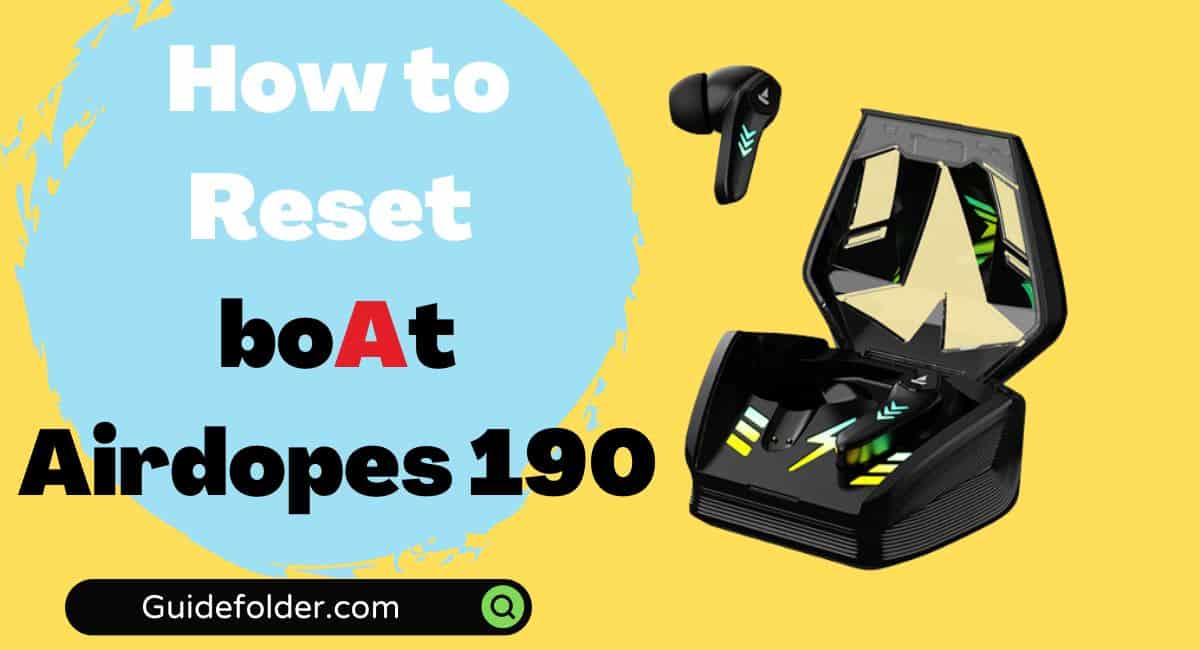 Steps to reset the boAt Airdopes 190
You have to perform factory reset in boAt Airdopes 190 when you feel there is any difficulties in operating the TWS earbuds.
Note: Clear "Airdopes 190" from pairing device history by forgetting device before resetting.
Follow the given below steps to perform reset:
Step 1: Take out the both earbuds from the charging case.
Step 2: Now Long touch CTC on both earbuds for 5 seconds.
Step 3: Now put the both earubuds into the charging case, close the lid and wait for 5 seconds.
Step 4: Now take out the earbuds and pair again as first time connection.
Now your boAt Airdopes 190 has been reset.
Why do we need to perform reset?
If only single earbud is working.
If earbud is fail to pair and disconnected frequently.
If Multi Functional Button (MFB) touch not working
Or any other issue, try to do reset to troubleshoot.
Wrapping Up
This is the complete guide on How to perform a factory reset in boAT Airdopes 190 to Fix the issue. I hope it helps all of you if you need it. Do comment below and let me know whether it helped you or not.
Read more about How to reset the boAt Airdopes 121 Pro and Why & How should you reset boAt Airdopes 413 ANC.
Source: Boat Airdopes 190 User Manual