JBL is one of the most popular and trusted brands in the audio category product. JBL Tune 125TWS provides a total of 32 hours of battery backup and gets 1 hour of playback time in just charging for 15 minutes. We have covered the ix for JBL Tune 125TWS Case not Charging problem here for you so that you can fix it at home on your own.
Case not charging issues often happen due to damaged wires, dust charging ports, or other reasons. We are here to help you in this to fix this.
How do you Charge your JBL Tune 125TWS?
To charge the JBL Tune 125TWS or any earbuds is very easy. Just follow the given below steps.
Step 1: Connect your USB type C charging cable to your charging adapter.
Step 2: Put your charging adapter into an electric socket.
Step 3: Finally, put the Type C charging cable into the charging port of the case.
Now your JBL Tune 125TWS is in charging mode.
Why is my JBL Tune 125TWS case not charging?
There are many reasons for the case not charging issue happening. Almost all problems can be fixed at home on your own easily.
The reason is damaged wire, faulty charging adapter, charging port filled with dust, or electric socket damage.
All the above reasons which cause cases not charging can be fixed easily at home on your own.
How to fix JBL Tune 125TWS Case not Charging?
There are many ways that can be implemented to fix this case of not charging issue. The possible ways of fixing have been given below.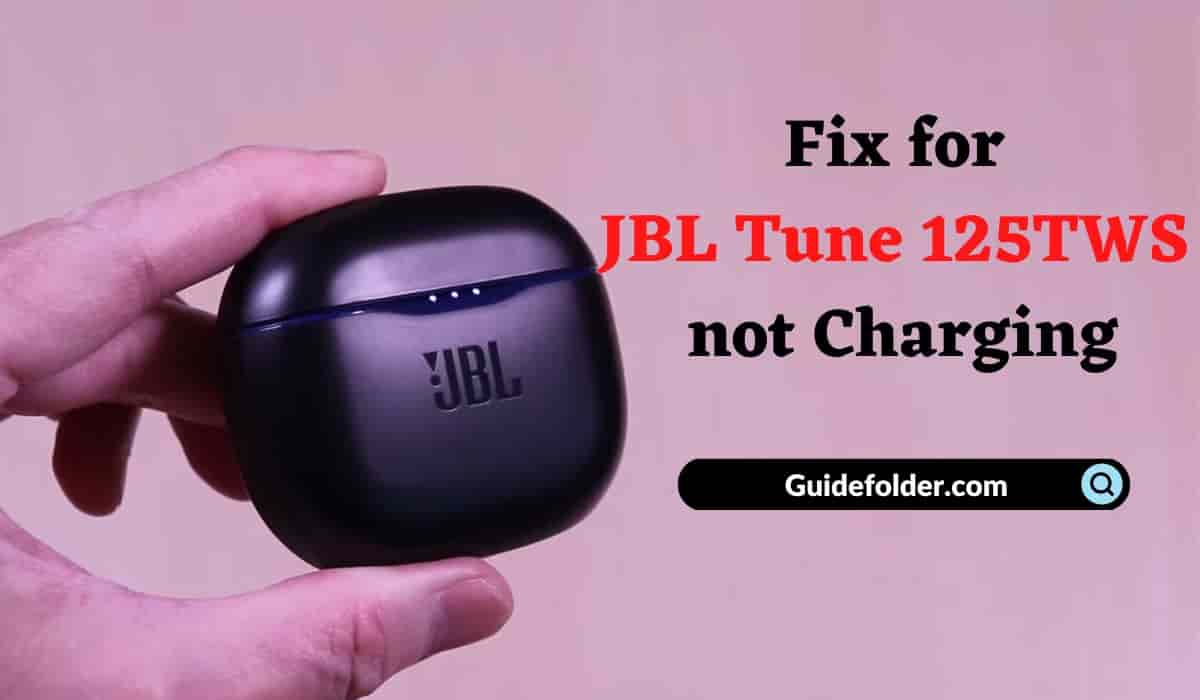 1. Set up the Charging Component Properly
The charging components include the wall adapter, charging cable, and charging port. So you have to set up the charging component properly so that the case can be charged in a proper way.
First of all, Put the specified side into the charging adapter and the other Type C charging cable into the case. In the end, connect the wall adapter to the electric socket for charging.
2. Check the Charging Cable and Wall Adaptor
The charging Cable and Wall adaptor should not be damaged. You need to inspect both accessories before charging and putting them into charging mode.
If you notice any damage or wrong anything with both accessories then you need to get them repaired or replaced.
3. Clean the Charging Port
We always ignore removing the dust from anything because of laziness. To get it worked, you need to clean the charging port regularly when you notice any dust on the charging port.
After cleaning, you need to check whether the case is working or not. This may work if not then move to the next steps.
4. Reset JBL Tune 125TWS (How to unpair)
Here, you will know how to factory reset your JBL Tune 125TWS to fix the common issue with your JBL earbuds.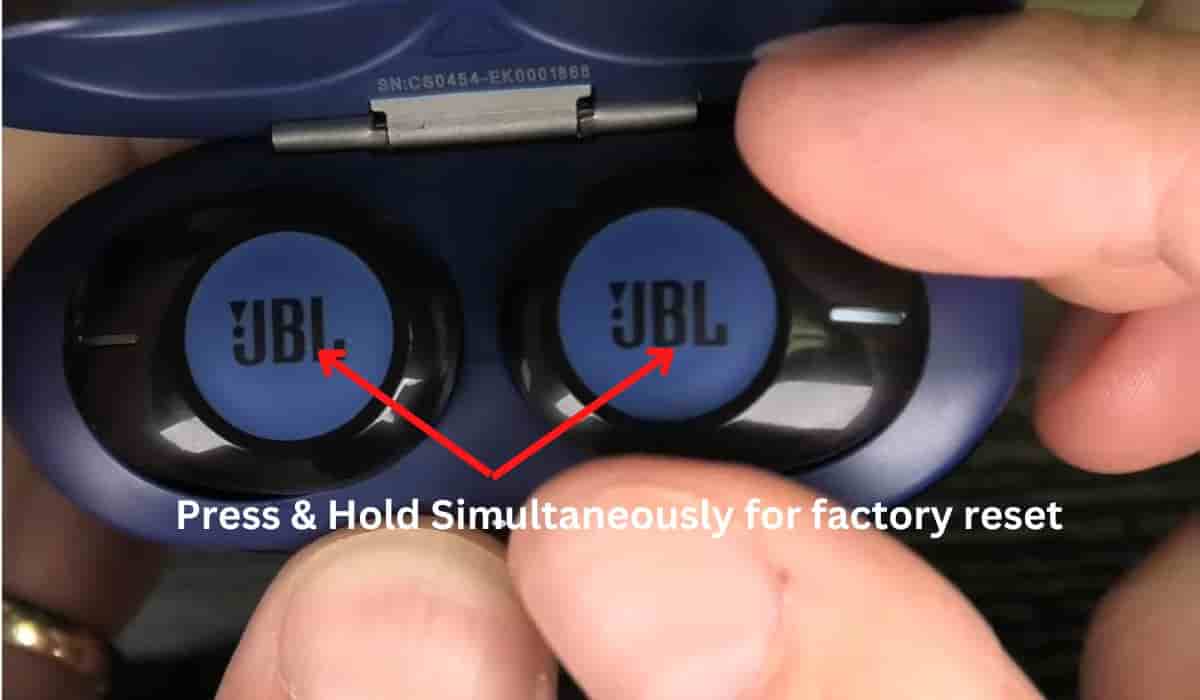 Step 1: Open the charging case lid or door and let the earbuds remain in the case.
Step 2: Press and hold both touch sensors of the earbuds for 3 seconds until the LED light flashes.
Step 3: Now when your JBL Tune 125TWS has been reset successfully.
If my JBL Tune 125TWS Case is still not Charging
If your JBL Tune 125TWS case is still not working for charging then you need to contact JBL support for this. They can help you out in this regard.
Check JBL Contact Support
Moreover, you can also check out the User manual
Wrapping Up
This is was the fixes for JBL Tune 125TWS Case not charging that you can perform to fix your JBL earbuds issue. All fixes above which have been mentioned can try with all models of JBL earbuds but you need to look at the reset process differently for every model of earbuds.
Read Similar