Do you want to know How Sony WH-CH500 Pairing works? You will know in this guide How you can connect the sony wh-c500 to iPhone, Android Smartphone, Windows Computer, or MacBook Laptop. Let's dive deep into the detailed guide.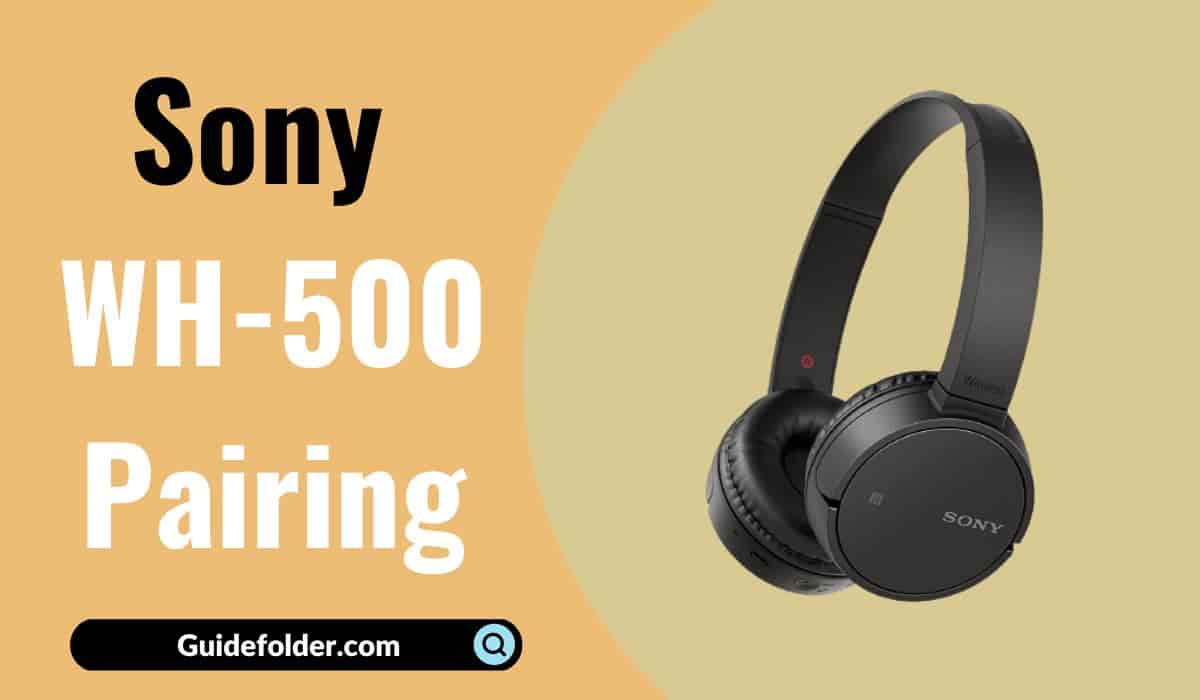 Things to keep in mind before starting pairing Sony WH-CH500
Both devices should be placed within a distance of 1m (3 feet).
The headset charged sufficiently.
Sony WH-CH500 Pairing with various devices
We will tell you the pairing process with mentioned devices and the pairing process will be the same for every device. If you know how to pair, you can pair Sony WH-CH500 with every device with the same exact step-by-step process.
How to Pair Sony WH-CH500 with iPhone
Sony WH-CH500 pairing with Android Smartphone
How to connect Sony WH-CH500 with Windows Laptop Sony WH-CH500 Pairing with MacBook
How to Pair Sony WH-CH500 with iPhone, Android, Windows, or MacBook?
The steps for pairing Sony WH-CH500 with any Bluetooth device will be the same. You have to just follow the steps to pair.
1st Step: Turn on the Headsets and Enter pairing mode
Turn on the headset by pressing and holding the Power button for 7 seconds. The power button will be on the right side of the headphones. After releasing the button, the LED        ashes blue and red alternately and you will hear the voice prompt like "Bluetooth Pairing".
2nd Step: Turn on the Bluetooth of your Media Device
Suppose you want to pair Sony WH-CH500 with iPhone then you have to go to settings, click on the Bluetooth option and tap to turn it on.
3rd Step: Connect Sony WH-CH500 Headphones to iPhone
Now You are in the Bluetooth setting of your iPhone. You can see the "Sony WH-CH500" in the Bluetooth List and just tap once to connect your headphones with iPhones.
Note: If passkey input is required on the computer's display, input "0000."
Sony WH-CH500 Bluetooth Pairing Problem
While pairing or connecting, if you are facing any issues such as those given below.
Sony WH-CH500 not pairing/ won't pair
Sony WH-CH500 not showing up in Bluetooth List
Sony WH-CH500 not turning on/ Power Button not working If you face such issues, you can try resetting once.
Wrapping Up
If you are trying to pair your Sony WH-CH500 Headphones to your media devices then follow this guide and you will be able to do it quickly. If you are facing any problems, try resetting once to fix them.
Check out our guide on Skullcandy crusher headphones pairing and if you want to try more headphones under the price of 5000 INR, you can also check out.