One of the most popular smartwatches for fitness enthusiasts is the Samsung Galaxy Watch. It is the Android smartwatch with the most features.
You shall recharge the smartwatch every three days. If your Samsung Galaxy smartwatch won't charge, what should you do?
Many owners of the Samsung Galaxy Watch 4 and 5 are having charging issues. If you're one of them, you can try a few easy actions to solve the problem.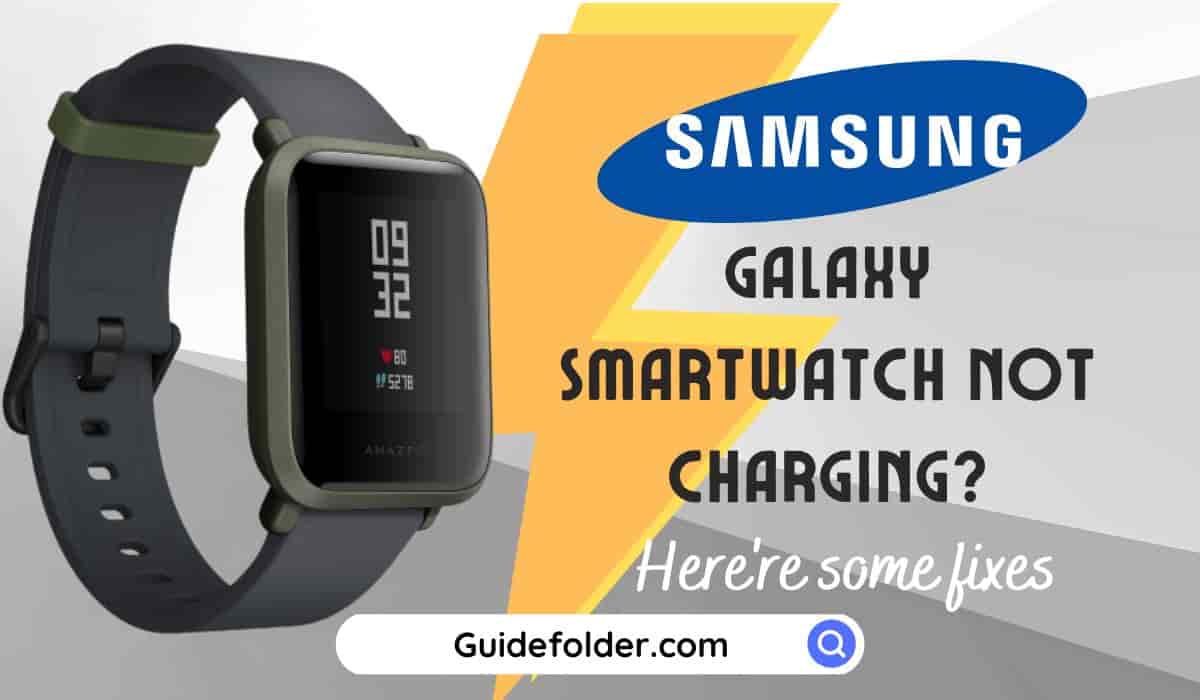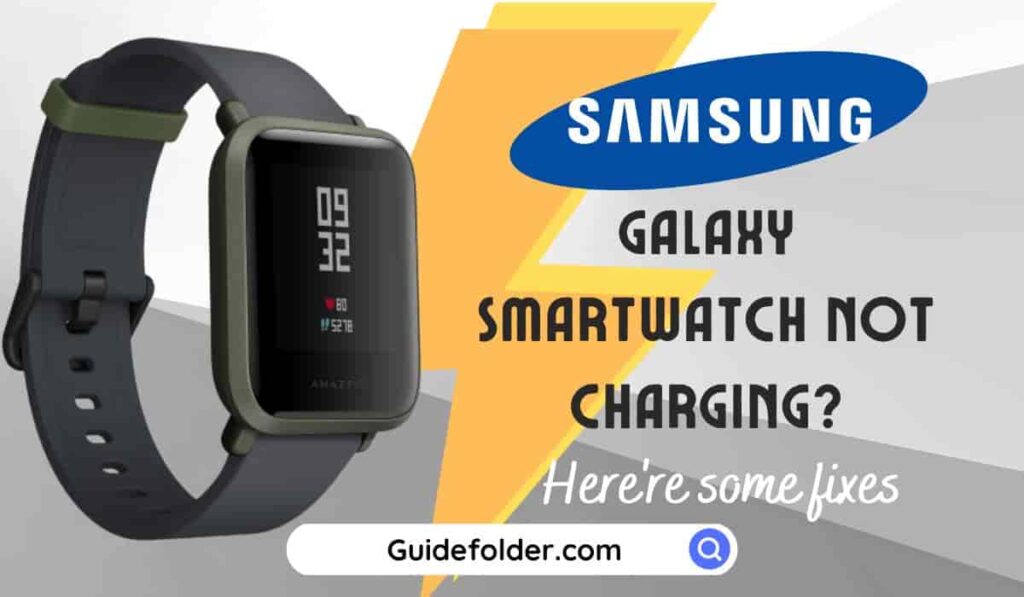 How to Fix Samsung Galaxy Smartwatch Not Charging
Numerous health tracking options are available with the most recent Samsung Galaxy Watch 5 series. On a single charge, the 590mAh battery provides 80 hours of backup.
Check the electrical outlet and make sure the switch is switched on if you ever experience a problem with your Samsung watches' batteries charging. Try a different charger and a different wall outlet. Try restarting your Galaxy watch to solve the charging issue if it doesn't work.
Check the power source
Ensure the switch is turned on and that your power outlet is working. If that doesn't work, try plugging your power adapter onto a different wall outlet. If the battery in your smartwatch is completely dead, let it charge for a while.
Check the charging cable
Wireless charging is supported by the Samsung Galaxy Watch 4 and 5. A wireless charger that is compatible with any smartphone charger is included in the box.
The charging wire can occasionally become frayed or broken from repeated use, which causes issues.
If any damage is found, inspect the charging cord and replace it right away. Try a different power source, such as a laptop USB hub or power bank, to see whether it works if the cord appears to be in excellent condition.
If you have to use a different power source to charge your Samsung watch, your power adapter is broken. To charge your watch, use another smartphone power adapter.
Reboot your watch
The charging issues will be resolved with a forced reset. In numerous instances, restarting the Galaxy Watch 5 resolves the charging problem.
To restart your Galaxy Watch 4 or 5, follow these steps.
Until the Samsung logo shows, simultaneously press the Power and Back buttons.
Release the Power button after the Samsung logo shows
Repeatedly hit the Back button.
In system reboot mode, your Galaxy watch will boot up.
Use the Back button to navigate to the Continue option now.
Hold down the button while pressing it to restart your watch.
After restarting your watch, please place it on a charger and make sure it's charging.
Reset your smartwatch
It's time to perform a factory reset on your watch if you've already restarted it and it's still not charging.
Your watch will be returned to its original state after a factory reset, which will erase all data.
Follow these steps to reset your Galaxy watch:
Up until the Samsung logo appears on the screen, simultaneously press the Back (upper) button and the Power/Home (lower) button.
Tap the Back button repeatedly after the Samsung logo displays until System Reboot mode is displayed.
By using the Back button, scroll down to the Recovery option.
The Recovery option can be chosen by pressing and holding the Back button for two seconds.
Choose Wipe data/factory reset by scrolling down.
By selecting Factory data reset, confirm once again.
Please hold off until the watch has been returned to its initial state and all saved data has been erased.
Choose Restart system now.
You've just had a factory reset on your Samsung Galaxy Watch. The setup process can now be finished by following the on-screen directions. Your watch will now begin charging when you place it on the charger.
Use Samsung reverse wireless charging
Reverse wireless charging capabilities are available on the newest flagship Samsung devices. Any Samsung S series or Note series phone that supports wireless charging can be used to charge your Galaxy watch.
Here's how to use the Samsung S22 ultra to charge your Galaxy watch.
Go to the settings of your smartphone.
Choose Battery and device care by scrolling down.
Touch Battery.
Tap Wireless power-sharing after you've scrolled down.
Switch the ON/OFF switch.
Place your Galaxy watch in the center of the back panel of your Samsung smartphone after PowerShare has been enabled. The charging icon will not appear on your watch right away.
Contact customer support
If you have attempted the solutions listed above and your Samsung smartwatch is still not charging, there is likely a serious hardware issue. Find the closest service facility and go there with the original bill.
If your watch is still covered by warranty, the service center will fix it or replace it.
Conclusion
We really hope that this post was able to assist you in resolving the charging problem with your Galaxy Watch. Don't hesitate to get in touch with Samsung with the original invoice if you've tried every step and your watch still won't charge.
Read More: